Good Food Conference Season Approaches
A number of food and farm conferences are upcoming in the next few months - you don't want to miss out on these great networking and learning opportunities!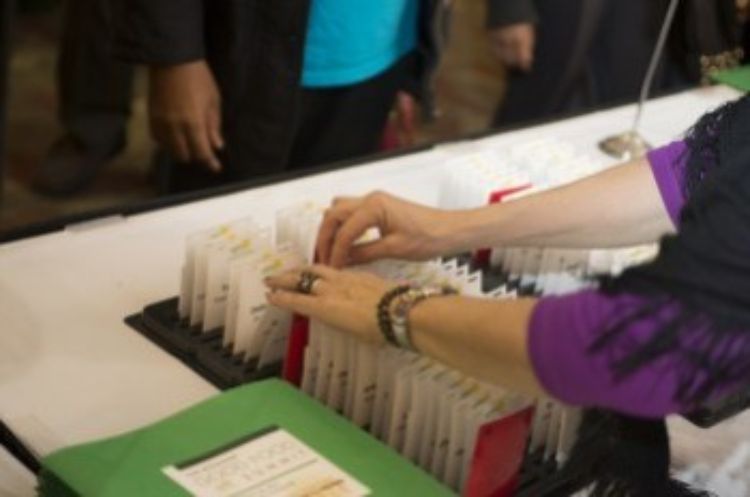 Great Lakes Fruit, Vegetable, and Farm Market EXPO: December 8-10, Grand Rapids and the Michigan Greenhouse Growers EXPO: December 8-10, Grand Rapids
The Great Lakes Fruit, Vegetable, and Farm Market EXPO and the Michigan Greenhouse Growers EXPO will be held from December 8-10, 2015 at Devos Place Conference Center and the Amway Grand Plaza Hotel - Grand Rapids, Mich.
The trade show will run from 8am to 5pm, December 8 and 9. This trade is one of the largest for fruit and vegetable growers, greenhouse growers, and farm marketers in North America! There will be 450+ exhibitors in attendance.
The EXPO's education sessions start at 9 a.m. on Tuesday, December 8 and will span over three days, concluding on Thursday December 10. Workshops offered include sessions focused on fruit crops, vegetable crops, other specialty crops (ex. chestnuts and hops), greenhouse crop production and marketing, farm marketing ideas and operations, farmers markets and organic production and marketing. A full list of education sessions can be found here.
Online registration is closed but day -of registration is available from 7:30am each day at the EXPO.
Michigan Family Farms Conference: January 16, Marshall
The Michigan Family Farms Conference is a forum for beginning, small-scale and culturally diverse farmers to network, learn, and build sustainable family farms. This conference helps connect farmers from across Michigan to important resources as well as creating a place where farms can learn how to make their farms more viable and sustainable.
Workshops topics include: Beekeeping, Introduction to Permaculture, Creating Partnerships with Chefs, Growing Uncommon Crops, Incubator Farms, and Getting a Hoophouse into Production, and more! You can view the conference flyer here for full list of sessions and workshop descriptions.
Farms, Food, & Health Conference: January 29, Grand Traverse Resort, Acme
Farms, Food & Health is an all-day conference that brings together health practitioners, employers, school representatives, farmers and others interested in connecting the dots between health care, wellness, and locally grown food. Tracks include wellness benefits that offer employees easy access to local farm foods, farm to hospital, farm to school, and integrating nutrition and local food into clinical care. Keynote speaker at this year's conference is Dr. Daphne Miller, an author and doctor who works toward ​bridging the traditional divide between agriculture and medicine.
Northern Michigan Small Farm Conference: January 30, Grand Traverse Resort, Acme
The Northern Michigan Small Farm Conference works to promote and build a local vibrant agriculture community, to equip the small farm community with the tools to be successful, and to be a forum for the open exchange of ideas within the small farm community.
Workshops include sessions on perennial food establishment, risk management programs for specialty crop farmers, farm succession planning, soil management for hoophouses, mushroom growing, and environmental sustainability on the farm. For a full list of workshops offered and speakers for each, visit the conference webpage here.