Grad Program Director Spotlight: Nicole Mason-Wardell
Dr. Nicole M. Mason-Wardell is an Associate Professor in the Department of Agricultural, Food, and Resource Economics (AFRE) at Michigan State University; she is also the first woman Associate Chairperson and Graduate Program Director in AFRE.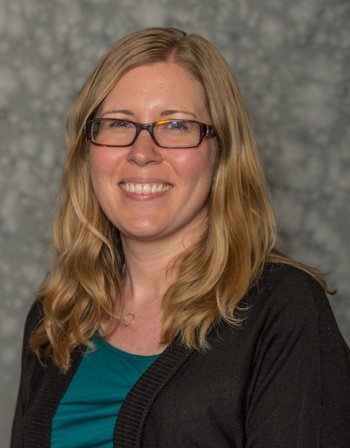 Dr. Mason-Wardell is a proud MSU alumna, having completed her M.S. and Ph.D. degrees in AFRE. Her research area is development economics with a focus on agricultural policy analysis and sustainable agricultural intensification.
What is your favorite thing about the AFRE department?
One of the things that initially drew me to AFRE as a prospective graduate student way back in 2005, and something that continues to be a hallmark of our department today, is the spirit of collaboration, support, and camaraderie among the graduate students and between the graduate students and faculty. This "vibe" is one of my favorite things about AFRE and a big reason why I've called AFRE "home" for so long.
What is the best part about your job so far, or something you are looking forward to, in regards to your new Graduate Program Director (GPD) role?
It's been great interacting with and getting to know a much broader group of AFRE graduate students than I did prior to taking on the GPD role. For example, I've loved learning about various students' research through their Graduate Student Organization (GSO) Brown Bag presentations, working closely with the GSO leadership on several initiatives, and interacting one-on-one with many graduate students during my weekly grad program office hours.
What is one thing that you are looking forward to doing once we are able to return to campus?
I'm really looking forward to informal chats in the hallway and chance encounters around Morrill Hall of Agriculture once we're able to safely resume in-person activities. While we've been able to sustain a lot of our formal, scheduled interactions during this challenging period, it's harder to recreate those informal interactions in the virtual environment.
What is something that many people do not know about you?
I love watching college basketball and loved playing basketball growing up. I was the point guard of our high school basketball team.
What is the best advice you have ever received?
My mom would always tell my brother, sister, and me, "Don't sweat the small stuff." It's simple but great advice and something I try to remind myself of often.
What thoughts instantly make you feel more relaxed?
If I'm feeling stressed, pausing and doing some mindful breathing always helps. Since becoming a mom, thinking about my son always brings a smile to my face, too.