Grad Spotlight: Caitlin Herrington
Caitlin is a Ph.D. student in the Department of Agricultural, Food, and Resource Economics (AFRE)
Caitlin Herrington joined the AFRE PhD program in the fall of 2019. Her research is focused in international development and food and agricultural economics and she is working with Dr. Mywish Maredia and Dr. David Ortega. Prior to joining AFRE, Caitlin spent five years working as a research analyst with the International Food Policy Research Institute (IFPRI), based in Washington, DC, in the HarvestPlus Program carrying out economic analyses related to biofortification. Caitlin's professional experience also includes working as a research and evaluation associate in agricultural finance at Opportunity International, a global microfinance institution based in Chicago, IL. She holds an M.S. degree in Agricultural Economics from Kansas State University and B.S. degrees in Plant Biology and Agricultural Business Management from North Carolina State University. Caitlin has field experience in several African and Asian countries.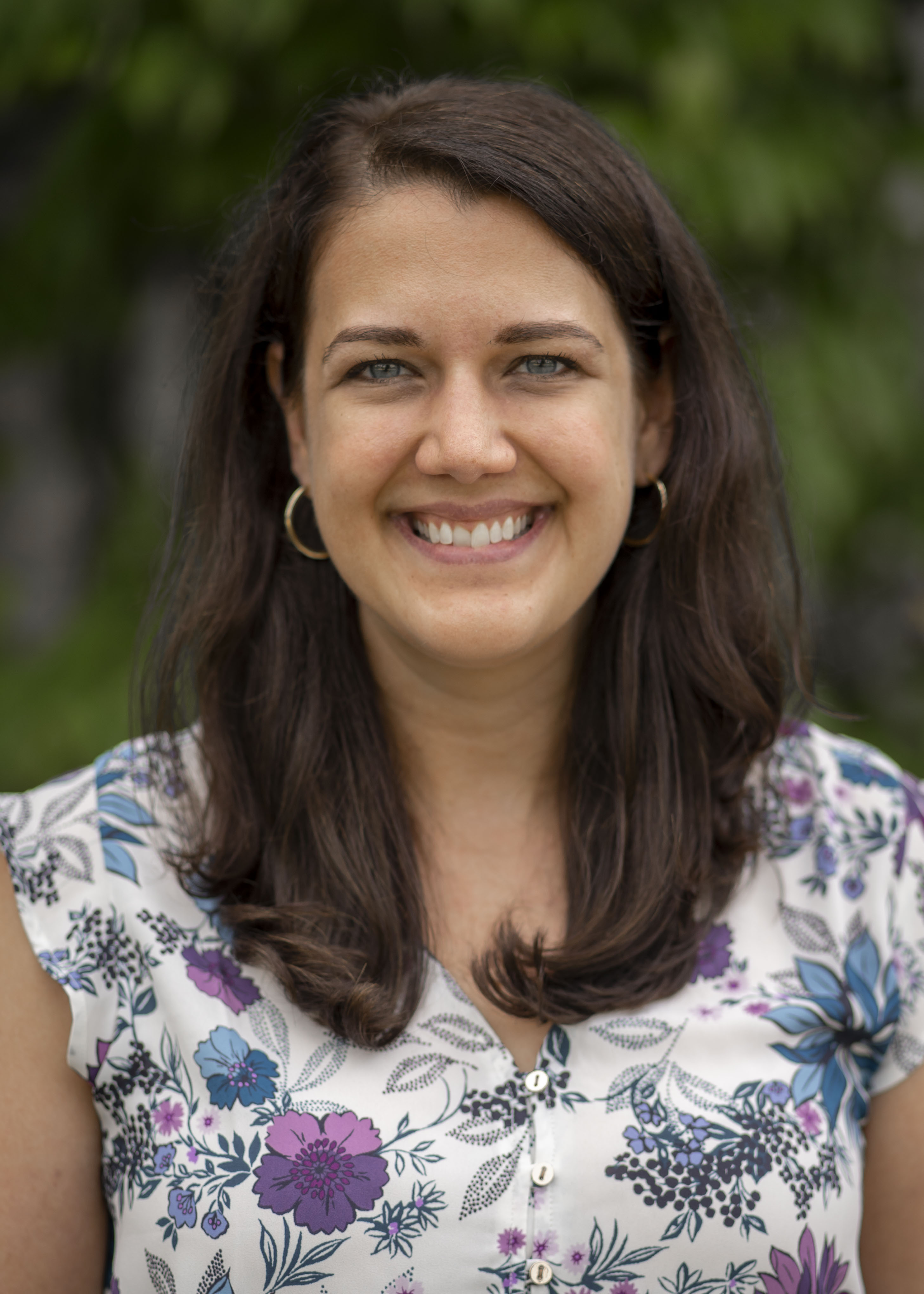 Why did you decide to choose AFRE for your graduate studies?
Growing up in rural North Carolina, I learned to appreciate and developed a love of agriculture from an early age. Initially during undergrad, I focused on studying plant genetics as a way to address global food insecurity until I took my first Ag Econ class. Then I realized, that even if production increased, so many other issues remained (cue Ag Econ) so I added a major in Ag Econ. After having the opportunity to work at an agricultural center in North West Zambia the summer before my senior year, I realized I wanted to work in international agricultural development. I went straight from undergrad to Kansas State and obtained my M.S. in Ag Econ. I then worked the following six years, five of which were at the International Food Policy Research Institute (IFPRI) conducting economic analyses on biofortification. After realizing I wanted to stay in research for my career, working on a PhD was a clear next step. AFRE, of course, was of interest and an excellent fit given the program's reputation for being rigorous yet applied, and the department's huge focus on development research.
What is your favorite thing about the AFRE department?
The students of AFRE make the department. I appreciate the camaraderie, the pep talks we give to one another, and the sharing of experience from upper classmen to first year students. Knowing that your cohort-mates and other grad students have your back can be a major source of strength.
If you could go back in time and give any advice to yourself as a first-year AFRE student, what would it be?
Try as best you can to practice some self-care. There will never be enough hours in the day to complete all assignments to your liking and study all that you need to, while keeping your non-school responsibilities and well-being in check. The first-year PhD transition is an especially difficult one, especially if you have been out of school for a while. Plus, it is important to remember that you have a life and commitments outside of school, such as a family, that needs your focus too.
What is one thing that you are looking forward to doing once we are able to return to campus?
Eating lunch as group in Cook Hall. Its nice because people are always passing through so it's a great time to catch-up with students of all years in the program.

What is a saying or expression that you probably say too much?
True, true" is an expression that seems to creep into my conversations too much! I think it is a statement I use for validating something others have said while still fully processing the information. My saying of this phrase got so bad at one point in my previous job, that it became a joke with my team. But just to keep things interesting, I also seem to have seasons of saying different words or expressions too much beyond just "true, true"!
What invention would you uninvent, and why?
I wouldn't necessarily uninvent it as there are some serious perks, but being (able to be) constantly connected via computers, cell phones, and social media can be quite exhausting and overwhelming. I often feel that I can never fully unplug. I usually joke with others and say that I am a disgrace to my generation given how little I use social media and my lack of tech-savviness. Everyone's threshold is different but I am trying to set some better boundaries for self-care around technology and being constantly connected.
What thoughts instantly make you feel more relaxed?
Sitting in the quiet, first thing in the morning with a cup a good coffee, and waking up slowly. I often do some reflection, journaling, and devotions during this time which helps me be intentional about the start of the day and take a deep breath before the rush of the world sets in.
What is something about yourself that you should brag about, but usually don't?
A random talent that I once had (maybe still do?) is that I grew up competitively clogging. Clogging is a dance from southern Appalachia done to bluegrass music and born out of square dances. My brother and I were on a team that traveled for competitions about half the year along the East Coast. From this experience I grew to love dancing, some good banjo music, and an intense discipline and drive for excellence.