Grad Spotlight: Hanna Carlson
Hanna is a second-year student in the Agricultural, Food, and Resource Economics (AFRE) Ph.D. program.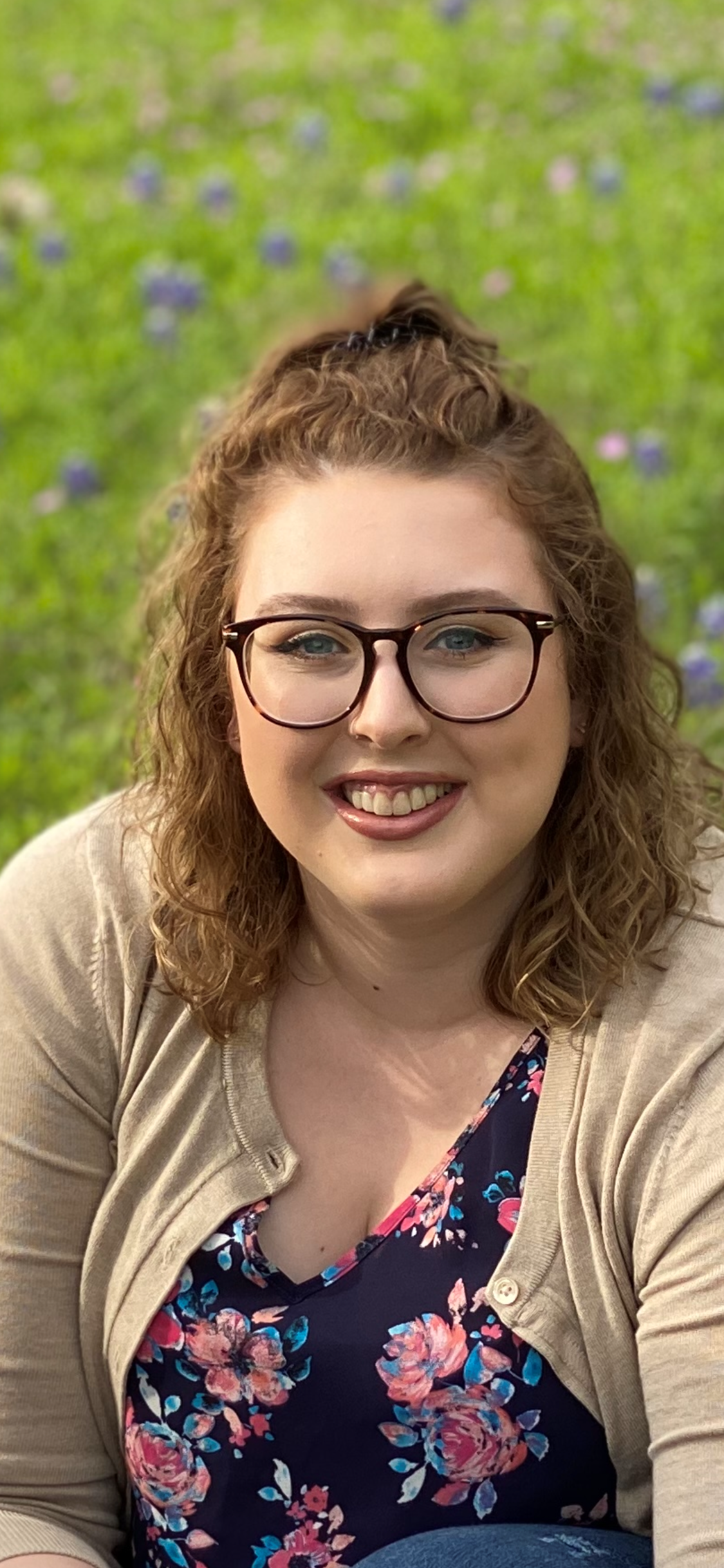 Hanna is a Ph.D. student studying economic development in Sub-Saharan Africa. She has a B.A. in Modern and Classical Languages with a specialization in French, a B.S. in Economics with a minor in International Business, and a B.A. in Mathematical Economics. She earned these degrees at the University of Kentucky and was a part of the Honors Program. She studied abroad in Paris, France as well as Berlin, Germany. Hanna's interest in travel sparked her interest in international economic development. Her undergraduate capstone paper on consumer protection in microfinance institutions in Sub-Saharan Africa won the undergraduate research award for social sciences at her University. Her recent projects have focused on consumer demand for food products across different food groups and processing levels in Mali. She currently serves as the Cook-Hall Co-op Treasurer in the Graduate Student Organization for the AFRE department.
Why did you decide to choose AFRE for your graduate studies?
I chose AFRE because of the extensive faculty studying economic development in Sub-Saharan Africa. There are many professors from all over the world working here in East Lansing on economic development. The faculty is comprised of influential, practicing researchers whose interests seem to span the entire development field. If there is a topic I am interested in, I am confident that I can find at least one professor who has experience with that topic. From my visit, I could tell that the professors seemed very approachable, as well. This was really important in my decision-making process, as I knew I would feel comfortable reaching out to professors with common interests, even if I had never met or worked with them before.
What is your favorite thing about the AFRE department?
My advisor! I am so grateful for my relationship with my advisor. Dr. Veronique Theriault consistently shows me her support and encourages me to push myself in my research. When I have needed to take time to focus on classes or family issues, she has been very understanding and compassionate. I feel comfortable asking her advice for research, Ph.D. coursework, professional development, or even more personal matters. I feel very lucky to have someone so accomplished and knowledgeable, who cares so strongly about my success.
If you could go back in time and give any advice to yourself as a first-year AFRE student, what would it be?
Let your study group get de-railed (sometimes) and talk about other facets of life. The second semester, when I really settled into a study group, we allowed ourselves time during each meeting to talk about our mental health and our lives outside of school. This time always left me feeling somewhat refreshed. Each cohort of students has a different experience, and each student within a cohort does as well. The people going through the same things you're going through at the same time as you, have a deeper understanding of what you're feeling than anyone else will. Even students one-year ahead have had time to reflect on their experience and decompress to some extent. Your peers are an invaluable resource, don't wait to build meaningful relationships with people you feel you can be really open with.
What is a saying or expression that you probably say too much?
Pretty much any line from the Nickelodeon cartoon Spongebob Squarepants. My younger sibling was obsessed with this show growing up, so my mom and I always have a quote from the show that relates to any situation.
What thoughts instantly make you feel more relaxed?
Thinking about just hanging out with my boyfriend and our cats makes me relaxed. After a day of class, homework, and research, I always look forward to shutting off my computer for the day and doing nothing for a bit, just hanging out and enjoying time with my family.
What is something about yourself that you should brag about, but usually don't?
I am actually quite artistic. When I was in high school, I attended a career school for media studies and planned to go into a career in graphic design or photography. I don't spend much time keeping up with these hobbies nowadays, but I do try to incorporate art projects into my free time. It's a great way to relax, have fun, and use a different part of my brain.