Grad Spotlight: José Quintero
José Quintero is a master's degree student in the Department of Agricultural, Food, and Resource Economics (AFRE).
Master's student, José Quintero, in Michigan State University's Department of Agricultural, Food, and Resource Economics (AFRE) is driven by a desire to improve agri-food systems.
José's master's research is focused on developing a new index that will provide a picture of the food economy from the consumer's perspective, addressing how people perceive things like food availability & prices, agricultural policies and agribusiness activity among other relevant variables.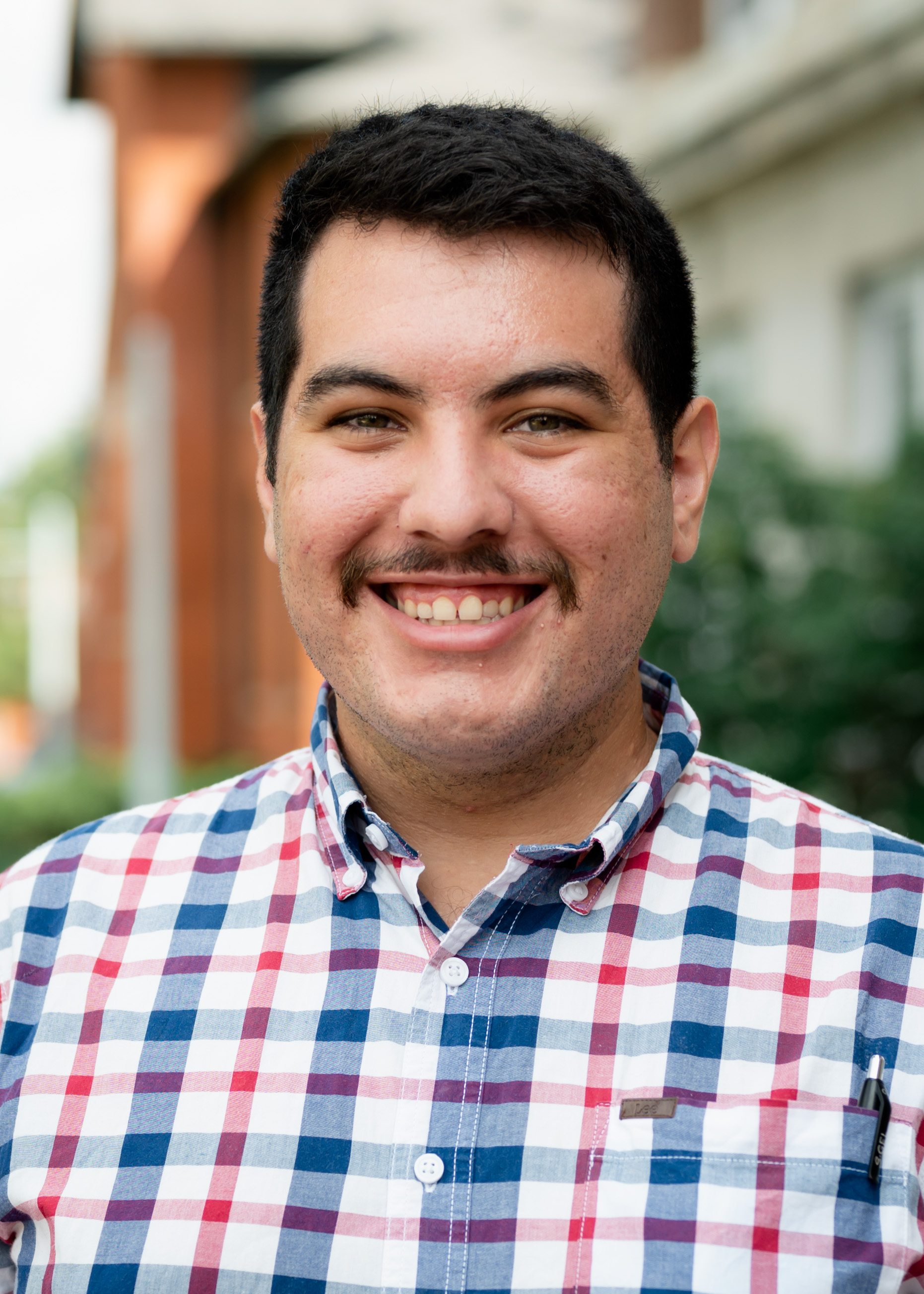 José sees his path to agricultural economics at AFRE as a fitting one, but he says the process was non-linear.
José is a self-described "foodie" who grew up in central Mexico surrounded by agriculture. His father was a guava grower and this firsthand experience with farming lead him to study agriculture in high school. From there he became an agricultural extension agent, providing technical assistance on the production of nopal, coffee, avocado, peach and corn, but he wasn't sure this was the career path he was looking for.
With guidance from a high school teacher, José pursued a bachelor's degree in economics at Universidad Autonoma Chapingo where he gained valuable research experience on social mobility, financial inclusion and agricultural extension.
José joined the AFRE graduate program in fall 2021 and has already been named a Farm Foundation 2022 Agricultural Scholar.
José said: "This program is giving me the opportunity to engage with stakeholders, public servants, industry leaders and academic colleagues in a great set up where we all gather to discuss the biggest current, but most importantly, future issues that the primary sector will face and ways to address the solutions that will need to come from every sector in the food economy."
As part of the program, José will also be working with Dr. Ann Byrne in the United States Department of Agriculture's Economic Research Service on a one year research project.
Q&A


What is your favorite thing about the AFRE department?
The people. AFRE is full of wonderful students and great faculty. I must give a big shoutout to my cohort; being part of such a smart and supportive group, that I also have the privilege to call my friends, has been my favorite thing about being here.
Also, rooting for the Spartans in football and basketball this year has been a really fun activity for me.
What has been your favorite class in the AFRE major, and why?
By far my favorite class has been AFRE 802 with Dr. Nicole Mason-Wardell. To begin with, she is one of the best professors I have had in my life, and from my perspective she deserves extra credit because she is teaching stats, which is not famous for being a fun class.
Although the content can be very challenging, it is also very well structured and taught. That class allowed me to learn the different statistical analysis tools that an applied economist needs to use, after that class I feel more like what Dr. Mason-Wardell would call a "stats' mechanic."
If you could go back in time and give any advice to yourself as a first-year AFRE student, what would it be?
That's a tough one, probably I would advise myself to enjoy the warm weather more before it's gone. Coming from México, I had no idea what living in a Michigan winter would mean.
What one invention would you uninvent, and why?
Hot take, more in the academia environment, but I would uninvent how we measure academic success.
I think using traditional memorization tests as a "learning" measure and the grading scale as a proxy of academic proficiency are bad in a lot of ways, and keep knowledge and science from improving. I'm talking not only about applied economics, but pretty much about every major discipline.
The potential of how much a person can contribute to their discipline should not be fully determined nor judged by how good they can memorize things for a horrible and pointless test (and yes, I'm talking about prelims, GRE, TOEFL, a couple of midterms and finals, among other regressive tools that should be abolished).