Grand Rapids area tree fruit update – July 28, 2020
Apples are sizing nicely as the drier summer days are upon us.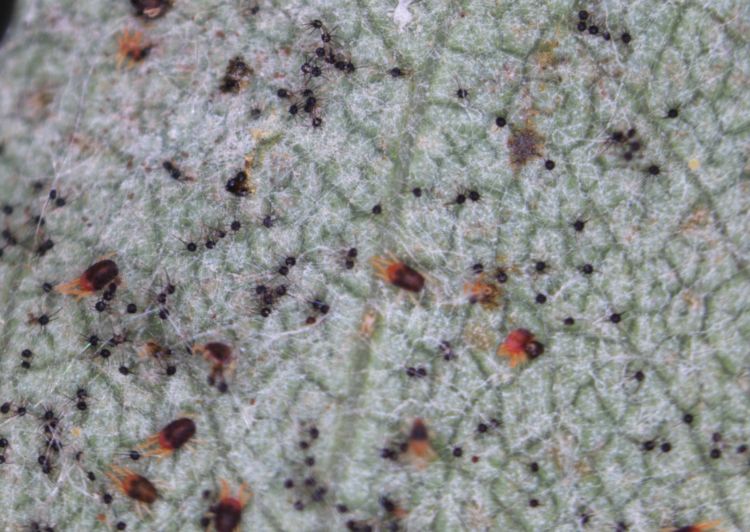 Weather update
Degree day accumulations continue to have the Grand Rapids, Michigan, area slightly ahead of normal averages for late July. As of the end of day on July 27, degree days totals for the Sparta Enviroweather station are: 2,297 base 42 (four days ahead of average) and 1,510 base 50 (six days ahead of normal average). Some very warm nighttime temperatures have been pushing degree days base 50 ahead faster than expected.
Soil moisture levels are now inadequate for most orchard sites around the general Grand Rapids area and irrigation systems should be running routinely if you have them in place. Irrigation needs can be monitored on MSU Enviroweather, which is linked to the Cornell NEWA irrigation model using the MSU Enviroweather station nearest your location—the two systems are linked together.
Crop update
Apples continue to grow quickly with the warm temperatures and recent rainfall. It is becoming much easier to see apples even where it was thought the crop was light a month ago. Peach harvest continues and is near the peak of the season. Continue to irrigate peaches as needed to help with fruit size in this critical time.
This is the time to get tissue sampling done in tree fruits. Be sure to follow instructions for proper samples from the lab you use for testing.
The 2020 predicted apple harvest dates are published on the MSU Extension website.
Tree fruit diseases
Continue to maintain a general protective fungicide program for any potential apple scab or fruit rots. This has been a banner year for fungal pathogens and I wanted to mention cedar apple rust in this report. Typically, this disease is managed well with the apple scab fungicides, but there is some showing up in commercial blocks this year due to the spring weather conditions and heavy rain events that stretched apple scab fungicides.
Fungicide applications to target summer diseases—sooty blotch and flyspeck—are needed in some areas and still not yet in others, at least according to the model found on the MSU Enviroweather stations in the area. The wetting hours in 2020 for this model have been extremely variable from station to station, so be sure to check out the model online at MSU Enviroweather for information from the station closest to you to help with deciding the timing for summer disease fungicides.
The MSU Enviroweather summer disease model says that after 240 hours of wetting (and wetting must be at least 4 hours of heavy dew or rain to get added in), the diseases can start to be visible on fruit surfaces. We recommend applying fungicides at about 200 hours of wetting to prevent these disease expressions. Then, we add another 2 inches of rainfall and another 200 or so of wetting and the next spray is needed.
Tree fruit insects
Adult flight of second generation codling moth is well underway and early egg hatch in blocks with high pressure is likely. Insecticide cover sprays are again necessary to prevent fruit stings. As of July 27, the Sparta Enviroweather station data indicates we are at 1,277 degree days base 50 since the May 25 biofix. If you had a week or two with zero trap catches, set a new biofix for second generation when you begin to catch moths regularly again. I heard enough growers and scouts tell me trap numbers continued for our regional data, so I am sticking with the initial biofix of May 25.
Apple maggot adults have been reported caught on yellow and red traps over the past few weeks. Five flies per trap per week is a good threshold to use—over that amount on red baited traps indicates it is time to spray. If you are doing good trapping along woodlots where flies emerge from, you should have a handle on whether you are over threshold or not. In low pressure blocks, perimeter application might be all that is needed. In high pressure blocks and favorite apple maggot varieties, such as Honeycrisp and Ginger Gold, whole blocks sprays might be better.
Japanese beetles are still present but numbers seem to be starting to dwindle ever so slightly in the past week. Good insecticide cover sprays are most likely needed for at least two more weeks. Be sure you are minding preharvest intervals for early harvested varieties.
Summer generation adult obliquebanded leafroller are now flying as expected. Peak flight will likely be this week and the degree day model indicates early egg hatch will begin around Aug. 4 or 5 with visible small larvae likely to be found about a week later or just in time for Paula Red harvest.
Second generation adult males of San Jose scale are flying and likely to reach peak emergence around Aug. 7 or 8. Looking forward, I expect the second generation crawlers to emerge in mid-August where they can again be targeted with insecticides. In recent years, there has been a third generation that typically ends up in the calyx end or on the surface of apples. It is likely this could happen in 2020 with degree days being slightly ahead of normal.
Second generation egg hatch of oriental fruit moth should be just past their peak flight now. In stone fruits, we are nearing the timing for a second insecticide application to prevent larval feeding in shoots and fruits. Oriental fruit moth can also cause damage to growing shoots of young apple trees or nursery trees as summer insecticide covers get too stretched and we have had some heavy rainfall of late. With peaches, be mindful of preharvest intervals.
All stages of European red mite continue to be found in apples. Twospotted spider mites are also being found. Mite populations have quickly grown this season with bronzing easily noticeable in some apple blocks.
No late summer feeding damage has been reported from brown marmorated stink bug nymphs or adults yet. The MSU statewide trapline continues to report very low numbers of nymphs or adults and very few in the Grand Rapids area. It is on the early side to be adding cover sprays for brown marmorated stink bugs for the entire region. In those areas with a history of damage, once you trap nymphs, consider management in apple blocks.