Jiang's work contributes to 17 country agreement to improve global pesticide residue regulations
Wayne Jiang is part of IR-4's efforts to build global science-based standards for pesticide regulations.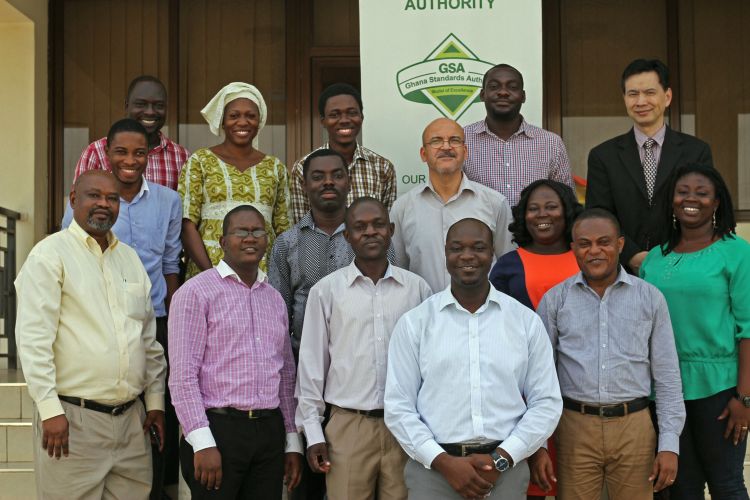 Wayne Jiang, associate professor of entomology, has been part of a team that has successfully structured an international agreement that will better align regulatory pesticide residue levels (MRLs). Non-scientific regulatory barriers in some countries have made it difficult for farmers worldwide to use tools and technologies that enhance productivity. A joint statement on MRLs was signed in December at the 11th World Trade Organization (WTO) Ministerial Conference in Buenos Aires. The statement was requested by delegations from Kenya, Uganda and the United States and was signed by 17 countries.
As associate director of the North Central Region's IR-4 Laboratory, Jiang has been leading IR-4's Good Laboratory Practices training efforts for Africa and the Association of Southeast Asian Nations cooperators, including a training event for a team of Egyptian lab scientists held in East Lansing in 2016. This global capacity-building work is funded by USDA's Foreign Agricultural Service and is carried out by IR-4 personnel.
In response to the signing of the statement, U.S. Secretary of Agriculture Sonny Perdue responded, "The development of sanitary and phytosanitary measures (SPS) that are grounded in science is critical to protecting human and environmental health, facilitating trade and enabling agricultural producers to meet the challenge of feeding a growing global population. With today's statement, we take a step further in that direction.
"We look forward to continued collaboration with the WTO SPS Committee, the Codex Alimentarius Commission, and other partners to establish international standards that enable the safe use of pesticides and, at the same time, facilitate trade in food and agricultural products."
The 17 countries signing the statement include: Brazil, Canada, Uruguay, Costa Rica, Madagascar, Colombia, Panama, Dominican Republic, Peru, Chile, Kenya, Uganda, Argentina, Japan, Guatemala, Paraguay and the United States of America.