Larry Gut, MSU professor of tree fruit entomology, is remembered as a leading scientist and strong supporter of agriculture
Gut, a global leader in using moth sex pheromones for mating disruption, developed integrated pest management programs that reduced dependence on pesticides and responded to new insect pests.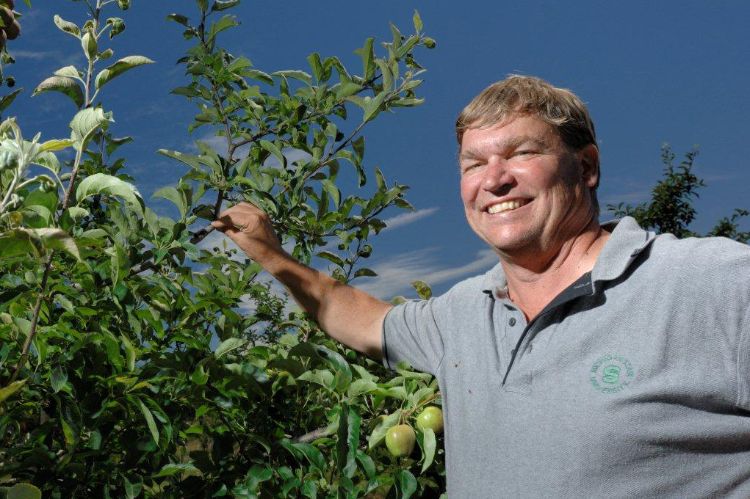 Professor Lawrence "Larry" Jerome Gut passed away on September 6, 2021, in Wenatchee, Wash., where he recently moved with his wife Kathleen Gut to retire near family and friends.
Joining MSU's Department of Entomology in 1997, Gut developed a deep understanding of the biology of insect pests that threaten Michigan's tree fruit crops and applied that knowledge to reduce their economic impact. His innovative studies and research into insect behavior and ecology made him an internationally recognized expert on tree fruit Integrated Pest Management. He traveled extensively to share his work with researchers and growers around the world.
Some of his most impactful studies focused on a key pest of global apple and pear production, the codling moth, leading to many of the basic and applied insights that allow economically and environmentally sustainable management of this pest using its sex pheromone. Recently, he focused his team's attention on invasive pests of fruit crops, researching various new approaches to their control.
Gut was a natural leader and team builder and the research groups he developed spanned North America and often included international partners, leading to major breakthroughs in more effective, economical and environmentally friendly strategies to protect U.S. tree fruit crops. Just as importantly, these teams helped launch numerous careers in academia, government service and industry. Gut consistently saw the potential in his students and collaborators and brought the very best out of those around him with his positive attitude.
Gut's commitment to agriculture extended to his Extension mission, translating research into printed and electronic guides to disseminate research-based recommendations to growers in Michigan, across the United States, and the world. Through numerous workshops, meetings at growers' farms and presentations at regional, national and international events, he shared his team's latest understanding of insect pest management. As an expert on managing moth pests, his advice was consistently sought by his research and extension colleagues and fruit growers. He also served as an expert witness in court cases on pest management failures.
Gut's teaching and mentoring focused on training the next generation of applied entomologists. During his career he mentored seven postdocs, eight doctoral candidates and 10 masters students while also serving on many other thesis and dissertation committees. He regularly went above and beyond in supporting his mentees, including providing temporary housing for international students. Many of Gut's trainees are now employed in university, government or industry positions where they continue to push the science of insect pest management forward.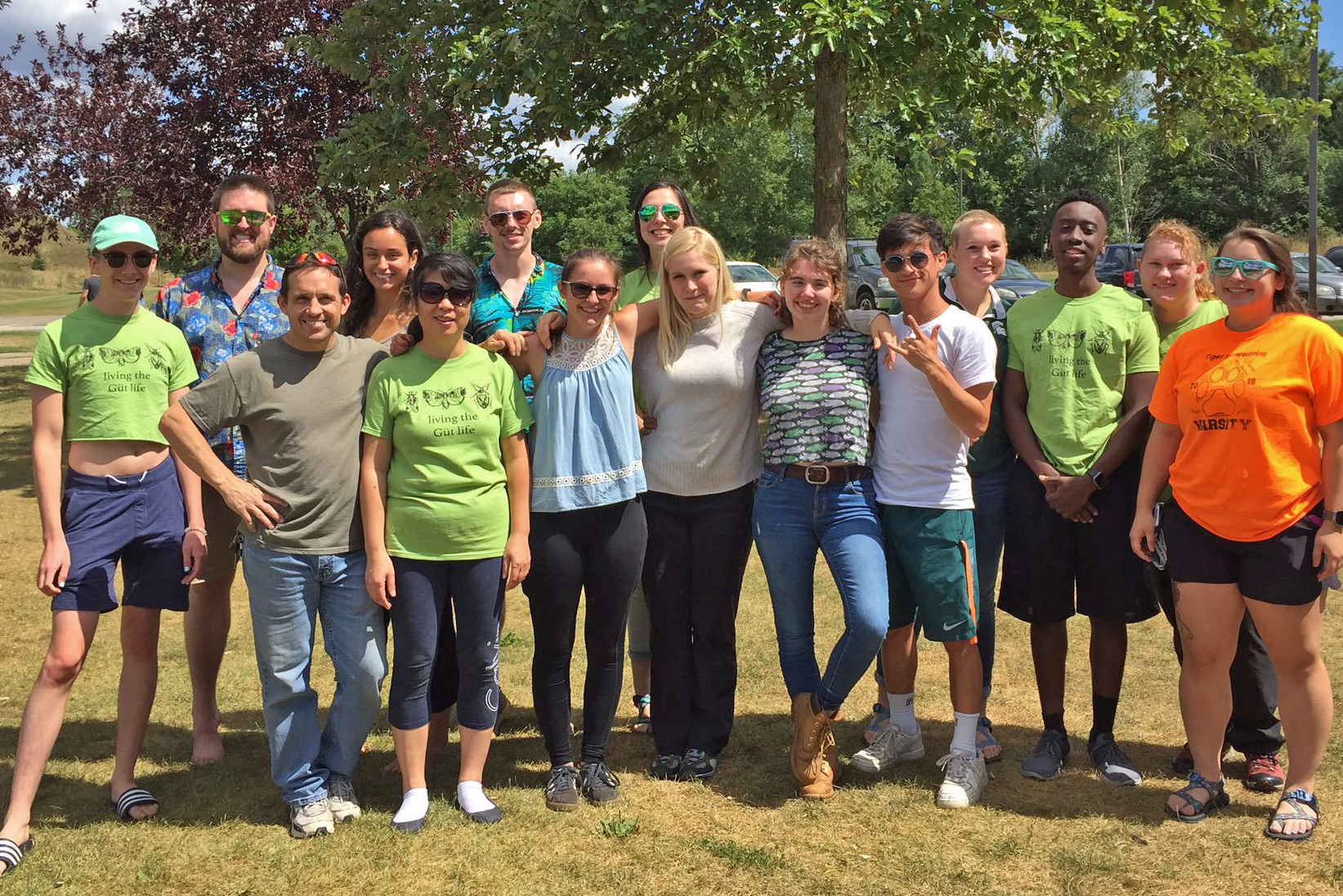 He also served as associate chair of the Department of Entomology, chaired the promotion committee of the College of Agriculture and Natural Resources and served on external advisory boards. Gut's service to MSU and to Michigan agriculture was recognized earlier this year when he received MSU's William J. Beal Outstanding Faculty Award. He is also this year's recipient of the Distinguished Service Award from the Michigan State Horticultural Society and was honored by the Entomological Society of America with their Excellence in IPM Award.
Gut met and married Kathleen in 1991, and they have four children and three grandchildren. An avid golfer, he enjoyed any day on the links, and was a regular attendee at golf charity events. Gut was a friend and mentor to many of his colleagues, but his happiest moments were being with family and with his students, who he treated like family. He and Kathleen were also welcoming and generous hosts of the Entomology Department holiday parties, which were held at their home for many years.
Gut's untimely death leaves a hole in the fabric of applied entomology that will be slow to heal. We will miss his positive words, indomitable spirit, stubborn resolve to do the right thing, be that challenging long-held "truths" about pest management, promotion of sustainable agriculture, support of farmers and most importantly his uncanny ability to see the hidden potential of anyone he met. Those of us privileged to have known him are far better for it and will do our best to carry on his legacy of meaningful work focused on improving the lives of those around us.
To honor his legacy, an endowed scholarship in Gut's memory has been established in the Department of Entomology at Michigan State University. In lieu of flowers, please consider a gift to support the Larry Gut Memorial Endowed Scholarship Fund. Checks payable to Michigan State University with either the fund name or allocation code A1108990 in the memo line can be sent to:
Michigan State University Development
Spartan Way, 535 Chestnut Road, Room 300
East Lansing, MI 48824.
Gifts can also be made with a credit card over the phone at (800) 232-4MSU or online at https://givingto.msu.edu/gift/?sid=12779.
A memorial service is being planned for early December at St. Paul's Episcopal Church in Lansing, Mich. Details will be provided when available.