Learn how to design and shoot video like a professional on March 25
Video is a powerful, yet not always easy to produce, communicative tool. Learn the best practices for this medium directly from a MSU professional videographer.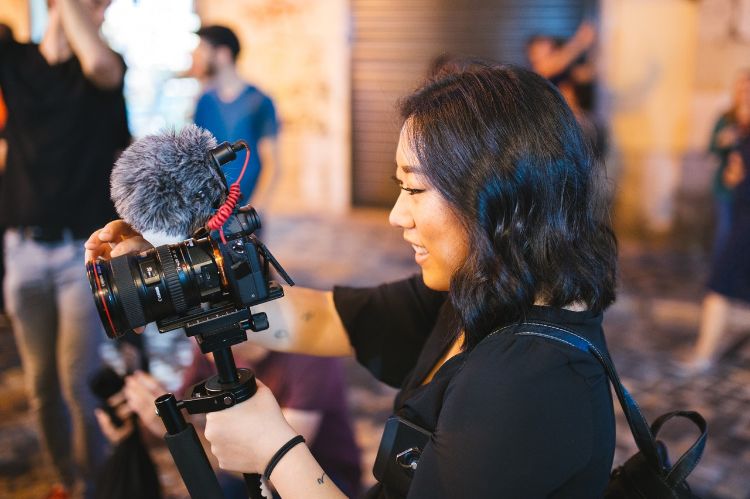 According to Insivia, viewers retain 95% of a message when they watch it in a video, compared to 10% when reading it in text. Video is a powerful communicative tool. It can efficiently market your product to customers, educate community members on important issues or convey the details of an upcoming event. However, video is not always easy to produce.
If you're interested in using video as a tool to communicate with your audiences, the upcoming How to Shoot DIY Professional Video webinar, on March 25, from 10-11 a.m., may be for you. This webinar will present tactics for designing and producing high quality, engaging videos. Kraig Ehm, a professional videographer at Michigan State University, will share best practices while working through a recent video he produced, as a real example.
DIY Professional Videography Program Topics
Ehm will begin the webinar with a focus on design. To communicate effectively with video, you first need to know your target audience. Who are you talking to? That will inform the second aspect of design - the marketing messages you use. What messages will have the best effect on your target audience? Ehm will share his process for designing the marketing messages used in the example video around the intended target audience. There will be time in the webinar for you to consider your target audience and salient marketing messages. For the best results, please reflect on these points in advance.
Ehm will end the webinar with a focus on video production tactics. There are easy tips, tricks, and orientations to get your videos looking more professional without spending a lot of money. Ehm will share these tools with you, using the example video to show these tactics at work. Ehm will discuss how you can re-purpose old video for multiple occasions and channels.
This will be an hour-long webinar, with 40 minutes of presentation and 20 minutes reserved for your questions. Registrants will also be emailed a free copy of Ehm's video production outline. Sign up for the How to Shoot DIY Professional Video training, at a cost of $10, here. This program is one of multiple pre-sessions available for the upcoming Making It In Michigan Conference and Trade Show (MIIM). Learn more below about the highly tailored educational sessions, networking, and pitch opportunities available to food businesses virtually at MIIM.
Making It In Michigan Conference and Trade Show
This year's Making It In Michigan Conference and Marketplace Trade Show will be held virtually April 27-29 and May 4-6, 2021. The program will feature in-depth educational sessions, networking opportunities, take-home resources, and a virtual trade show for food entrepreneurs to sell their products and make connections with buyers through a customized catalog and a unique buyer-supplier event. The conference will also incorporate a pitch competition through the Michigan Good Food Fund and a collegiate chef recipe showdown in partnership with the Michigan Bean Commission.
The MSU Product Center is excited to partner with the Michigan Department of Agriculture and Rural Development and the Michigan Economic Development Corporation on May 6, 2021, as part of the conference to offer a unique matchmaking opportunity for buyers and sellers. For detailed conference or trade show information visit, https://www.canr.msu.edu/miim/. Register for the conference and trade show here.
The MSU Product Center supports entrepreneurs in the food industry by offering food product businesses the information and tools they need to succeed today. Previous Making It In Michigan conferences have attracted nearly 200 food product businesses and dozens of food business buyers.