Michigan Food and Farming Systems to host virtual SARE farmer forum
Learn about research and education projects farmers have implemented using SARE grants during a virtual farmer form on Jan. 13, 2021.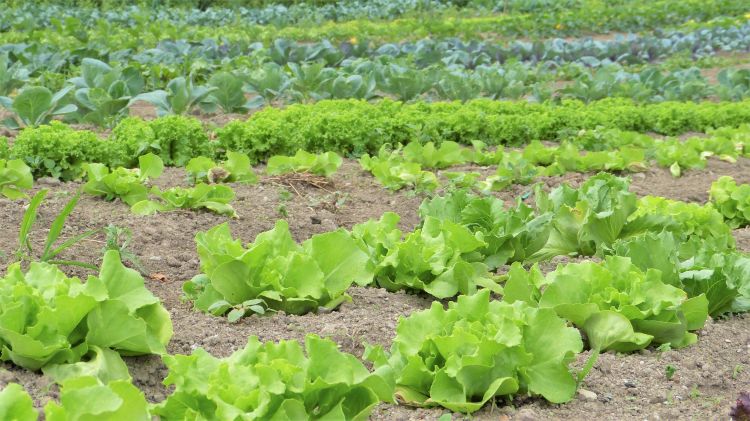 Michigan Food and Farming Systems (MIFFS), North Central Region Sustainable Agriculture Research and Education program (NCR SARE) and Michigan State University Extension are teaming up to host a virtual Michigan farmer forum on Wednesday, Jan. 13, 2021 from 1-3 p.m. via Zoom. Come hear from Michigan farmers that have used SARE grants and resources to conduct research and education projects on their farms. Speakers will be providing their first-hand accounts of their experience applying for SARE grants, implementing their projects, reporting their results and how their projects have impacted their farms.
Register for the NCR SARE Virtual Michigan Farmer Forum
Speaker lineup
Frank Corrado - Moss Funnel Farm – Bangor, MIchigan
SARE project title: Bees Pleeze! – Adding an educational component to a pollinator habitat planting at a Midwest blueberry farm.
Project description: We developed and built a pollinator education trail at a blueberry farm to educate local residents and seasonal visitors to southwest Michigan in an entertaining way about the beneficial impacts of pollinators on small fruit (specifically blueberries).
Leah Sienkowski - Dreamgoats – Ada, Michigan
SARE project title: Designing a Mobile Milking Parlor for a Multi-site Educational Goat Farm.
Project description: Designing and engineering the first certified mobile milking parlor in Michigan focusing on small ruminants.
Lance Kraai - New City Farm - Grand Rapids, Michigan
SARE project title: Intercropping Systems for Small Scale Vegetable Production.
Project description: Researching innovative practices of intercropping to make small scale CSA farm operations more economically and ecologically sustainable. Assessing the combination of sweet potatoes with onions, winter squash with garlic and broccoli with lettuce and providing other farmers with specific information about an intercropping growing system along with the supporting economic data.
Adam Ingrao - MSU Extension and Michigan NCR SARE - Learn what resources and funding opportunities NCR SARE offers to support your farm.
If you are interested in learning more about this great virtual education opportunity, contact John McCarthy of MIFFS at john@miffs.org or 517-709-8272.
Those interested in learning more about SARE grants and learning resources should visit the NCR SARE website or contact Ingrao at ingraoad@msu.edu or Dean Baas at baasdean@msu.edu.