Michigan holds strong potential to lead the bioeconomy
Michigan's strong research institutes, diverse agriculture and plentiful forests position it to become a bioeconomy leader, according to MSU researchers.
Michigan's strong research institutes, diverse agriculture and plentiful forests position it to become a bioeconomy leader, according to Michigan State University researchers.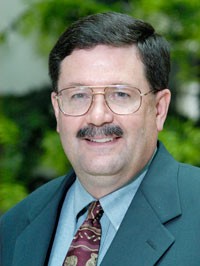 Another plus is that Michigan didn't overinvest in corn-based ethanol and biodiesel plants, said Chris Peterson, MSU AgBioResearch scientist and director of the MSU Product Center.
"Michigan has geographic advantages over other states in diverse feedstocks, underutilized forestry resources and vast water resources," Peterson said. "A thriving bioeconomy is not a certainty, but Michigan has the ability to shape its own future and has significant opportunities to expand its bioeconomy and advance its position on the global bioeconomy market."
An inventory of alternative-fuel enterprises developed with Ann Arbor-based Shepherd Advisors reveals that Michigan has more than 100 biofuel, bioenergy and biomaterial operations. A public-private partnership in Flint, for example, is developing a biogas plant to generate heat for buildings and methane to fuel buses.
Michigan's corporate assets include Dow Chemical Co., Ford Motor Co. and KTM industries Inc., which are growing their biomaterials and biochemical businesses.
Michigan ranks in the top third of states in commercial ethanol and biodiesel crops and now hosts five ethanol plants. Its first commercial-scale cellulosic ethanol plant, one of only seven in the country, is under construction. A number of smaller scale anaerobic digester facilities, turning animal waste and other waste into methane, also are in use while MSU researchers work to make the technology more broadly accessible.
The state currently ranks in the top fifth in ethanol consumption and electricity production from biomass. Michigan grows more than 19 million acres of forest, a 6 percent increase since 1980. More than 1.7 million megawatt hours of electricity are produced from burning woody biomass at 10 plants, Peterson said.
"Honestly, there are other states that are more competitive with respect to corn biomass, but Michigan's diverse crop mix and strong timberland resources put the state in an excellent position if cellulosic ethanol becomes commercially viable," he said.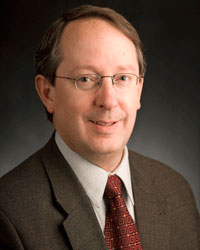 Cost-effectively processing cellulosic biomass such as corn-stalks and wood into fuel poses steep challenges. AgBioResearch chemical engineering and materials science scientist Bruce Dale is a leader in that technology, working with university-affiliated biobased technology development organization MBI to scale up his laboratory process.
Corn is the nation's prime source of ethanol today, but using commercial crops for biofuel raises a host of food-versus-fuel issues, an area of intense scrutiny by MSU researchers. Row crops require intense petrochemical and water inputs, and expanding their cultivated acreage for biofuel uses brings up a number of environmental issues. Among those are the impact on beneficial insects and wildlife, versus cellulosic fuel feedstock alternatives such as native prairie grasses.
Many such factors will ultimately decide Michigan's bioeconomy position, said Doug Gage, director of the MSU Bioeconomy Network.
"Technological innovations from our research labs are necessary, but we also will need to demonstrate their commercial viability, attract investment, and promote acceptance by potential producers and end users," he said.
The Bioeconomy Network supports studies like these because they provide a much needed practical framework to guide Michigan's efforts, Gage added.
"This is such a new economic sector that there is no roadmap to follow," he said. "Identifying the state's assets and developing plausible scenarios can only help enhance the state's bioeconomy position."
A series of Product Center white papers on the bioeconomy can be found at http://aec.msu.edu/product/strategic.htm.
Photo: MSU AgBioResearch scientists, Chris Peterson (top) and Bruce Dale