MSU Bug Club is drawing attention to the fascinating world of insects
A group of undergraduate students at MSU are building a community centered around their passion for arthropods.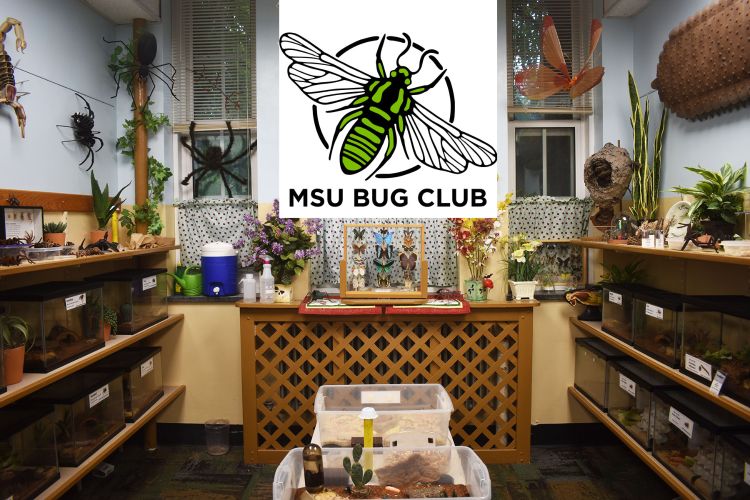 Interest in insects and entomology is gaining new momentum at Michigan State University. Much of the activity is centered around an undergraduate organization, the MSU Bug Club. Club president Osten Eschedor reports meetings this past fall averaged about 25 people per event. The club also hosts a Discord server with over 160 participants who daily share insect news articles, memes and advice about entomology. Most club members are not entomology majors or minors but that doesn't stop them from wanting to engage on arthropod topics.
Eschedor notes the club met 8 times during fall and had a variety of activities centered around its new mission statement: MSU Bug Club will provide a welcoming environment for students interested in learning about entomology to connect with fellow arthropod enthusiasts and develop professional skills. Activities included a collecting trip on campus, pinning workshop, Bug Bingo, Halloween party and decorating the MSU Bug House, a tour of the A.J. Cook Arthropod Research Collection and an entomology careers presentation, and entomophagy.
All this effort seems to be having an impact. Undergraduate student Olivia Schassburger recently commented, "Meeting people from Bug Club, taking a chance and taking an entomology class, and working in an insect ecology lab has absolutely changed my life. I thought nothing could top my love for plants and soils. I was wrong. I have never loved to study anything more than entomology. The department is the nicest, most passionate, coolest group of professors and students. Y'all have made me not only add entomology as a minor, but I am now 100% pursuing entomology for graduate school."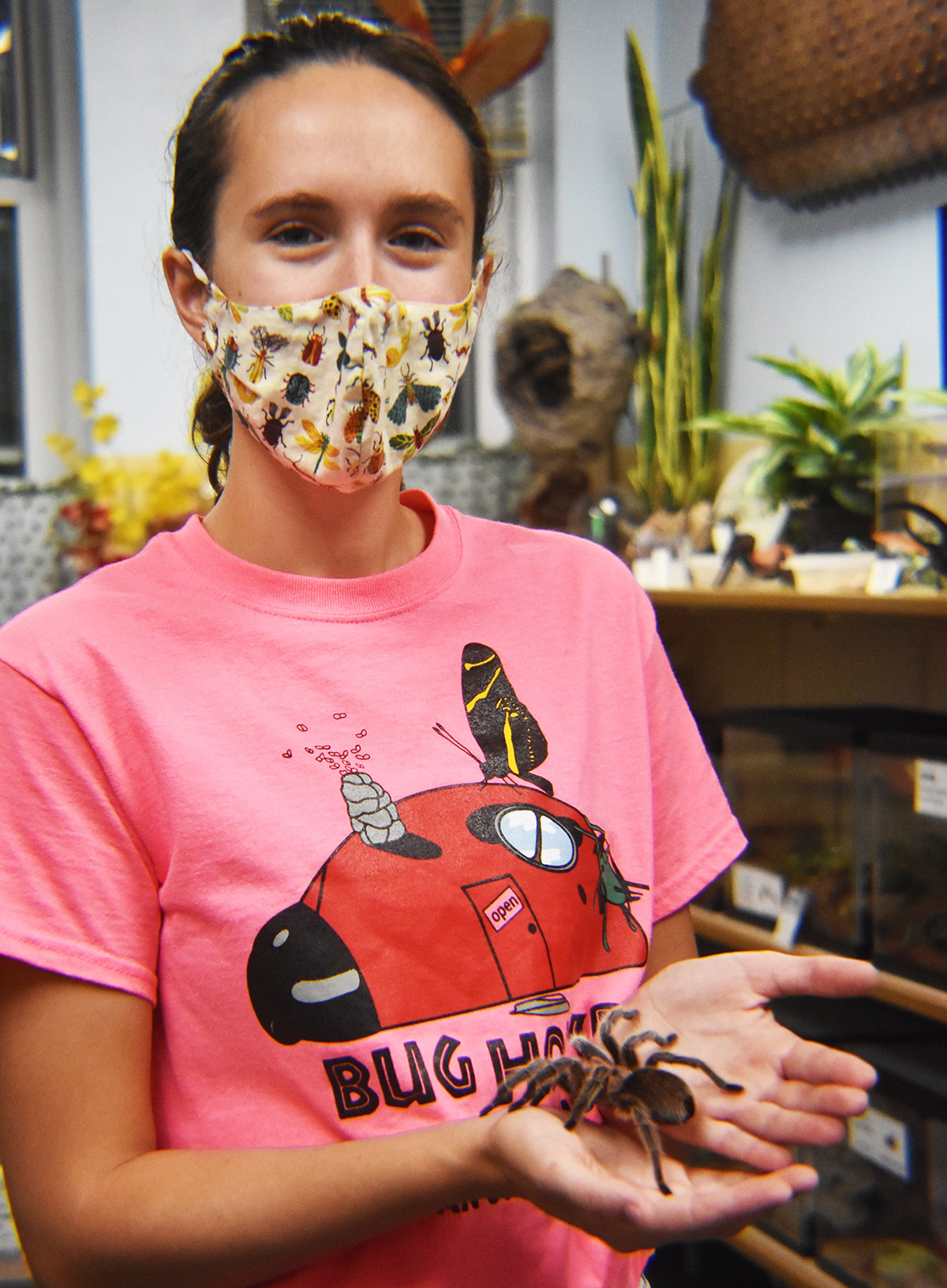 The executive board including Eschedor are entomology majors:
Nate Howder - vice president
Claire Komarzec - outreach chair
Alyssa Garza - treasurer
Jonathan Tharp- events coordinator
"Dr. Amanda Lorenz is the club advisor," Eschedor said. "She is an incredible resource and has attended almost every board and club meeting as well as doing work for the club outside of meetings. We are very thankful to have her."
Learn more about the club on Instagram and Twitter @bugclubmsu. Look for the Bug Club at the 2022 Springticipation Student Involvement Fair on Wednesday, January 19 from 6:00 PM-8:00 PM at the Duffy Daugherty Building (Indoor Football Practice Center 771 Chestnut Rd, East Lansing, MI).