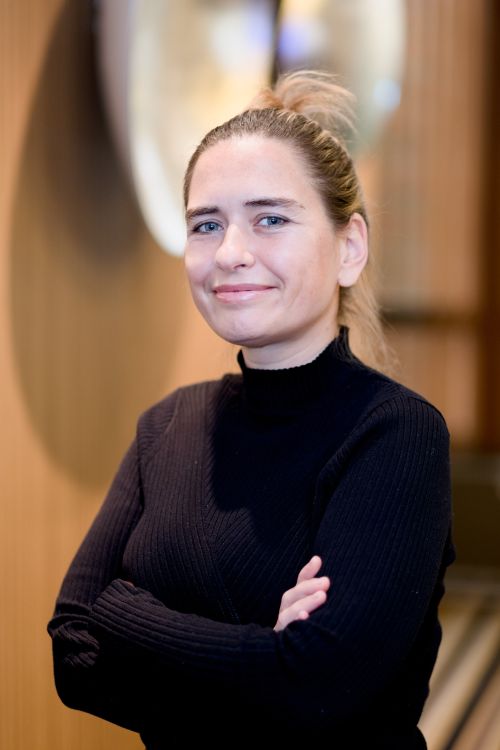 The SCN Coalition – a public/private partnership formed in 2018 to increase the number of growers who are actively managing soybean cyst nematodes (SCN) – won an award for their recent public relations campaign.
Michigan State University nematologists are an active part of the SCN Coalition encouraging grower awareness of the pest and ways to help combat its effect on crops.
Nematodes are microscopic and worm-like. While some are beneficial, others are plant parasites that can cause significant vegetable, fruit and ornamental plant crop loss. A soybean cyst nematode (SCN) is the pathogen that causes the greatest crop yield loss in North America, making it an important pathogen for increased study.
Educating soybean growers
The National Agri-Marketing Association (NAMA) is the largest U.S. association for marketing and agribusiness, and the Best of NAMA Awards honor the nation's best work in agricultural communications.
The SCN Coalition's public relations efforts earned the Best of NAMA Award in 2019 with 12.1 million impressions among North America's soybean growers using "Take the test. Beat the pest." messaging to encourage field testing.
"The SCN Coalition is a large team effort, and there are dozens of people responsible for our successful campaign launch," says Samuel Markell, plant pathologist at North Dakota State University and leader of the SCN Coalition, in a recent press release.
The SCN Coalition's public-private partnership including university scientists in 28 states and Ontario.
Michigan State University Department of Entomology Professor Emeritus George Bird helped form the original coalition 20 years ago when SCN started to become a growing issue. Now, MSU Nematologist Marisol Quintanilla is taking the lead with coalition support and the renewed need for SCN awareness in Michigan.
"MSU has been a leader in these joint efforts," Quintanilla said. "In Michigan alone, I've given numerous talks, conducted trainings and meetings and produced videos and articles to increase awareness in Michigan of SCN building resistance."
Through MSU Extension, Quintanilla has connected with growers and agriculture professionals around the state to talk about ways to manage SCN effects, including rotating soybean crop varieties. In-person events she has been involved with have reached more than 900 total soybean growers.
Ongoing nematode research
In addition to SCN, Quintanilla has studied other plant parasitic nematodes, nematode community structure, soil health and pest management in edible crops as part of her research and extension work. The MSU Applied Nematology Lab has received more than $1 million in funding to support nematology research and MSU Extension efforts in Michigan.
MSU continues to be a part of finding applied solutions to plant parasitic nematode problems in key crops in Michigan through ongoing collaborations with faculty, agricultural professionals and growers in Michigan and beyond.
Additionally, MSU remains an active member of the SCN Coalition with Quintanilla serving as one of the co-principal investigators of the new multi-state SCN Coalition grants totaling more than $4.1 million.
Other scientists who helped form the SCN Coalition include Greg Tylka, Iowa State University nematologist; Albert Tenuta, Ontario Ministry of Agriculture, Food and Rural Affairs plant pathologist; Kaitlyn Bissonnette, University of Missouri plant pathologist; Ed Anderson, Iowa Soybean Association senior director of research and NCSRP executive director; and Palle Pedersen, global head product management at Syngenta Seedcare.
Other partners include grower checkoff organizations such as the Michigan Soybean Promotion Committee, North Central Soybean Research Program (NCSRP), United Soybean Board (USB) and state soybean promotion boards, and partners in the private sector, including BASF, Bayer, Growmark, Corteva Agriscience, Syngenta and Winfield United.
Learn more about nematode advances through the MSU Applied Nematology, Ecology and Acoustical Signatures website.