Michigan State University (MSU) has a long history of research and engagement in Malawi to improve the country's agricultural and public health outcomes. Recently MSU reinforced this legacy of collaboration by supporting the establishment of the MwAPATA Institute. The MwAPATA Institute is a Malawian-led agricultural policy research institute that engages the government of Malawi, the private sector, and civil society in applied research, policy outreach, capacity building, and policy coordination.
The idea for the institute came out of discussions in 2018 between the Foundation for a Smoke-Free World's Agricultural Transformation Initiative (ATI) and researchers at Michigan State University, including MSU University Foundation Professor Dr. Thomas Jayne and Dr. Milu Muyanga, Assistant Professor of of International Development, both in the Department of Agricultural, Food, and Resource Economics (AFRE) and members of its Food Security Group (FSG).
With as much as 80% of Malawians at least partially employed in the agricultural sector, and with high burdens of poverty and food insecurity throughout the country, Muyanga says, "Malawi needed a locally-led policy think tank capable of generating empirical evidence to inform policy debates and support policy processes in the country." Jayne adds, "Many international development organizations, like ATI, are realizing that locally-led policy analysis units play a crucial role in providing governments with policy guidance. MSU and AFRE's Food Security Group were a good fit for spearheading the project because of our proven track record of capacity building throughout sub-Saharan Africa, including our role in establishing the Indaba Agricultural Policy Research Institute (IAPRI), in neighboring Zambia and, most recently, the ASPIRES think tank in Tanzania."
For the last 18 months, with Jayne as the lead principal investigator (PI) for the project and Muyanga as the co-PI, they have been working with local partners throughout Malawi to create the policy institute. Muyanga says, "We had to develop the institute from the ground up: coming up with national partners, a name, logo, recruitment of technical and administrative staff, procurement of office space, and vehicles, constituting the Institute's Board of Directors and Advisory Board, as well as developing the institute's research and outreach program." MwAPATA Executive Director William Chadza says, "we are proud to note that our working relationship with MSU has been healthy, with open channels of communication, mutually supportive and with respect for each other. We look forward to consolidating this as we work together to develop MwAPATA Institute into a world class home-grown policy think tank."
Reflecting on how the approach of MwAPATA to policy contributions will be different than previous efforts, MwAPATA Board Chairman Dr. Richard Mkandawire says, "in the past there has been a tendency to parachute research and thinking from outside institutions, but we're delighted that a Malawian-based research institution has been put in place to support new research that is homegrown and will serve the interests of the country." For Jayne, this kind of locally-driven approach to policy research also has, "great potential for bi-directional learning between local and international researchers. Local institutes working on the ground can produce insights that are valuable to international researchers. There are important benefits for MSU to be engaged in these processes."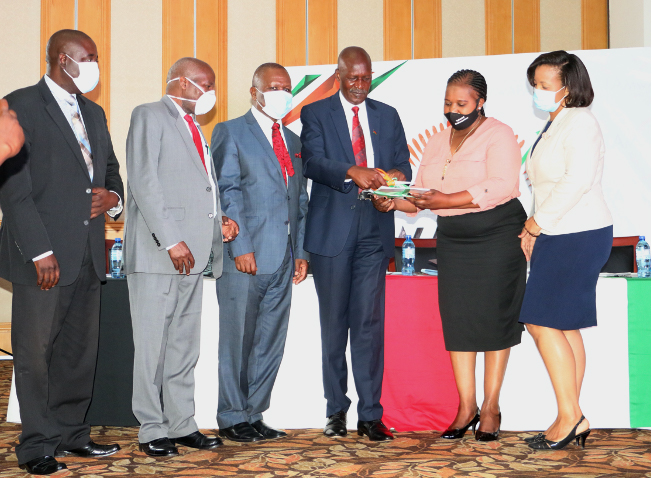 Jayne and Muyanga's efforts were rewarded on October 1, 2020 when MSU and its institutional partners officially launched the MwAPATA Institute in Lilongwe. The launch was presided over by Malawi's Minister of Agriculture, the Honorable Lobin Lowe, who welcomed the institute and expressed his enthusiasm for collaborating with MwAPATA in the years ahead. While still in its formative stages, the MwAPATA Institute has already been commissioned to lead several studies in Malawi, including one for the government on the effects of COVID-19 on Malawi's agrifood system, a review of best practices to guide the Ministry of Agriculture's input subsidy program, and a study on the effects of land tenure reforms in the country. Jayne and Muyanga are supported in their efforts by MSU alums Jake Ricker-Gilbert (an associate professor at Purdue University), William Burke, and Ayala Wineman.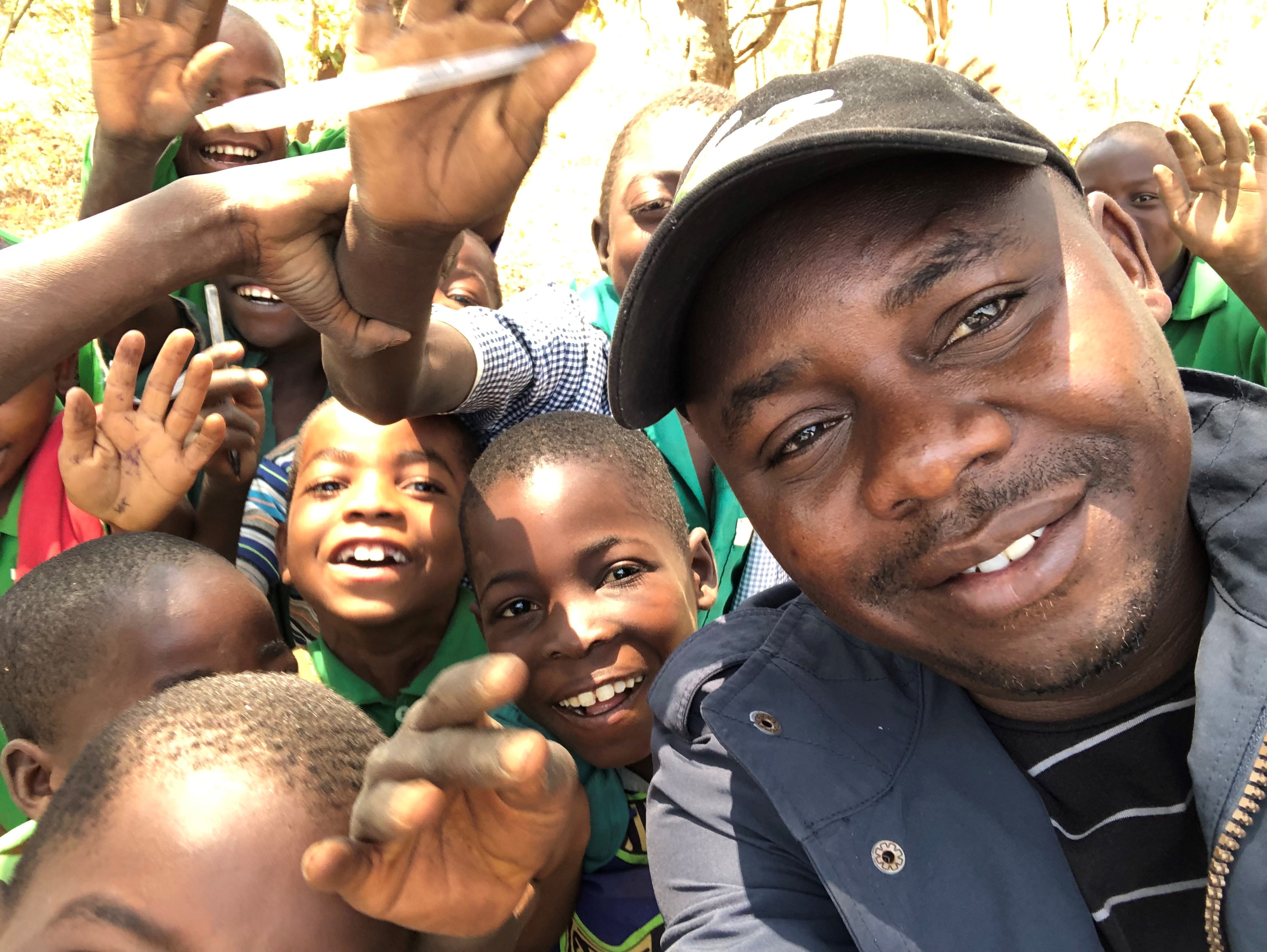 For Muyanga, the establishment of MwAPATA Institute has been both professionally and personally rewarding. He notes that, "For the last 20 years I have been involved in agricultural policy work aimed at finding solutions to rural poverty, inequality, and exclusion in sub-Saharan Africa. I felt that the establishment of MwAPATA Institute was in itself a big achievement in my policy research work. Personally, having come from a poor smallholder farming background, I feel that I have an obligation to contribute to lifting up the millions of poor smallholder farmers still trapped in poverty in Africa."
"Personally, having come from a poor smallholder farming background, I feel that I have an obligation to contribute to lifting up the millions of poor smallholder farmers still trapped in poverty in Africa." Assistant Professor, Milu Muyanga
Looking toward the future, Jayne says, "MSU will be working closely with MwAPATA's leadership to diversify its sources of long-term funding, to include the Government of Malawi, and ultimately ensure the Institute's sustainability."
Banner Photo by William Burke (MSU)