MSU entomologist identifies potential 'Achilles' heel' for pesticide resistance
Fruit fly model lays groundwork for future insecticide resistance management innovations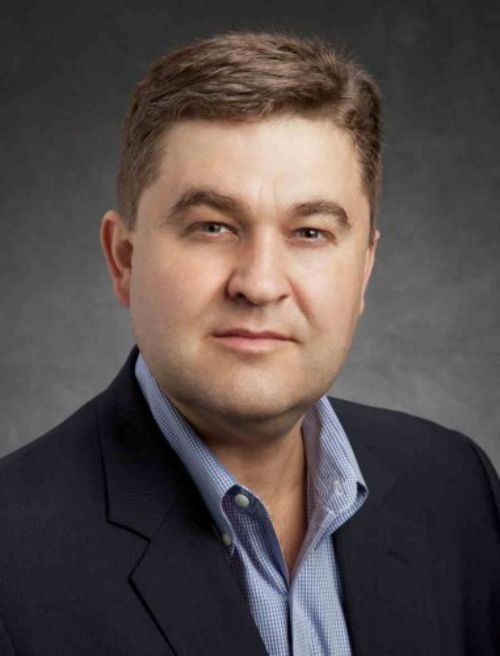 If insects can evolve to become resistant to insecticides, might they also possess an ability to reverse that resistance? Michigan State University (MSU) Entomology Foundations Professor Barry Pittendrigh and some of his colleagues believe the answer is likely "yes."
Insecticide resistance poses a constant challenge for the agriculture industry. Pittendrigh has spent more than two decades focused on understanding the molecular basis of pesticide resistance, with the goal of developing new pest management strategies.
Moving a step closer to this goal, Pittendrigh and his collaborators recently published a study in Pesticide Biochemistry and Physiology, describing a mechanism that successfully identified a genetic weakness that can be targeted to inhibit pesticide resistance within a model fruit fly population.
"We had this concept of a potential Achilles' heel that could be targeted to reverse resistance kicking around the lab for almost two decades," said Pittendrigh, whose research was funded by MSU Foundation and MSU AgBioResearch. "We published the conceptual approach in a book chapter quite some time ago, so it was exciting to actualize it with collaborators which included a visiting graduate student."
The study uses genomics tools to target fundamental pathways and identifies a potential "weakness for resistance" in a resistance-associated protein that, upon inhibition, results in a substantial loss in the resistance phenotype.
"In other words, are there proteins that, when inhibited, cause the pesticide resistant insects to become pesticide susceptible? I have been long interested in understanding if there's a weakness to metabolic pesticide resistance," Pittendrigh said.
Pittendrigh's lab studied the hypothesis using a model system of Drosophila melanogaster, also known as fruit flies, and the pesticide DDT to examine traits within the respective Drosophila populations.
"We used this system to understand genetic changes associated with pesticide resistance towards identifying an 'Achilles' heel' to make the insects more susceptible to insecticides. Towards this goal, we characterized the insulin/insulin-like growth factor signaling (IIS) pathway, which is an evolutionarily conserved pathway involved in energy regulation and stress responses," he said.
In the model populations, the researchers observed significant differences between the pesticide-resistant and pesticide-susceptible insects in terms of mutations in the genes in the IIS pathway. One gene in particular, the PEPCK gene, had the greatest number of differences and became the logical target to test – with some very dramatic outcomes. According to Pittendrigh, "much of the pesticide resistance was lost when we gave the insects the inhibitors."
Pittendrigh said he believes this fundamental study provides a framework for practical research into improving durable insecticide efficacy for farmers and agriculture communities.
"This study demonstrates the potential to use genomic tools to discover 'weak links' in certain forms of pesticide resistance and the potential to take advantage of this in resistance management," Pittendrigh said.
"There are remaining questions around how generalizable this approach is across other resistant strains, different species, and across different classes of pesticides. However, this study holds out the possibility that we may be able to develop resistance-inhibiting compounds towards the management of pesticide resistance in the field."
Co-authors on the study included:
Can Zhang, Department of Eco-engineering, Guangdong Eco-Engineering Polytechnic
Keon Mook Seong, Department of Applied Biology, College of Ecology and Environment, Kyungpook National University
Omprakash Mittapalli, Department of Entomology, University of Kentucky
Baoli Qiu, Department of Entomology, South China Agricultural University
John M. Clark, Department of Veterinary and Animal Sciences, University of Massachusetts-Amherst
Weilin Sun, Department of Entomology, Michigan State University