MSU AgBioResearch scientists honored as university distinguished professors
Four MSU AgBioResearch scientists were among nine faculty members recently named university distinguished professors in recognition of their achievements in the classroom, the laboratory and the community.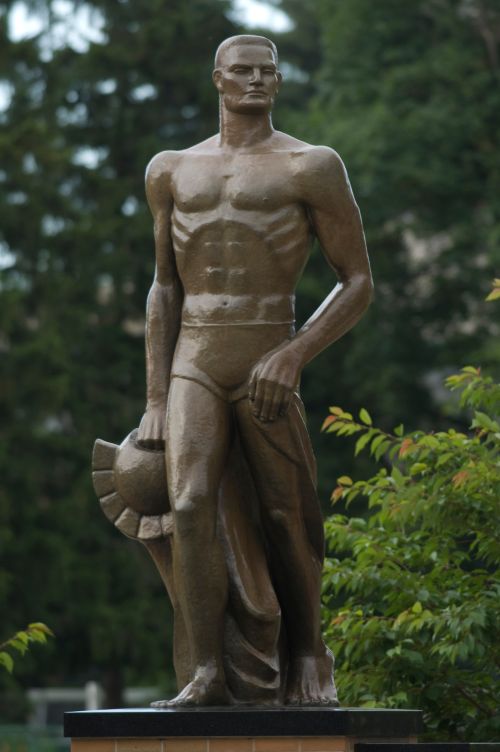 EAST LANSING, Mich. - Four Michigan State University (MSU) AgBioResearch scientists were among nine faculty members recently named university distinguished professors in recognition of their achievements in the classroom, the laboratory and the community. They are:
Bruce Dale, professor of chemical engineering and materials science.
Dean DellaPenna, professor of biochemistry and molecular biology.
Sheng Yang He, professor of plant biology and Howard Hughes Medical Institute and Gordon and Betty Moore Foundation Investigator.
James Kelly, professor of plant, soil and microbial sciences.
The title of university distinguished professor is among the highest honors bestowed on faculty members by the university. Those selected for the title have been recognized nationally and internationally for the importance of their teaching, research and outreach achievements.
"These four MSU AgBioResearch scientists are extremely deserving of this prestigious distinction," said Doug Buhler, director of MSU AgBioResearch. "Their efforts contribute to keeping MSU on the forefront of cutting-edge science. We're proud to have them as part of our diverse research team."
Dale is a pioneer in cellulosic ethanol -- biofuel produced from wood, grasses and other non-edible plant parts -- and has spent his career in developing sustainable biofuels. As a leader in the U.S. Department of Energy's Great Lakes Bioenergy Research Center activities at MSU, Dale devotes much of his research to the commercialization of cellulosic ethanol. He is the inventor of a cellulosic ethanol pretreatment process known as AFEX and is working with MBI International, an industrial biotechnology company in Lansing, to scale up and commercialize the process to improve cellulosic ethanol production.
Dale often testifies at policy hearings, explaining and clarifying the environmental effects of ethanol production. He points out that today's choices about energy will influence future generations. He says he is optimistic that his grandchildren will be pleased with the outcome.
"I came to MSU more than 15 years ago because of the great collaborative environment I saw here -- particularly in my case, the great opportunities for collaboration between engineers and scientists in many areas of the life sciences," Dale said. "That decision has worked out spectacularly well for me, and I am grateful to my many friends and collaborators here at MSU and the wonderful people in my lab who have actually made the collaborations work."
DellaPenna is regarded as one of the world's foremost experts on the biosynthesis of nutritionally important micronutrients in plants. His pioneering research on carotenoids (e.g., beta carotene and lutein) and vitamin E biosynthesis in plants employs the tools of biochemistry, genetics and genomics in creative ways to uncover the enzymes that plants use to make these key molecules. His research also reveals the complex ways in which these vitamins contribute to plant growth and stress tolerance.
DellaPenna has been instrumental in pushing the international community to take on the challenge of using genomics and biochemistry to tackle the biofortification of foods important to people in developing countries. This has led to collaborative projects funded by international agencies, the Gates Foundation and the National Science Foundation to improve the nutritional quality of rice, maize and other staple foods for undernourished people in Africa and other countries.
"It is truly an honor to be selected for this award, and I want to thank all the people in and outside my lab who, over the years, have made this possible," DellaPenna said. "This award is a reflection of the tremendous environment for intellectual and scientific inquiry that MSU provides, not only for its faculty but also for the teams of postdoctoral researchers, students and technicians with whom we all work on a daily basis to move our scientific questions and knowledge forward."
An internationally recognized leader in research on plant-pathogen interactions, He has made numerous groundbreaking contributions to the understanding of the molecular mechanisms by which bacterial pathogens infect plants and by which plants resist pathogens. He and his colleagues were the first to discover one of the central mechanisms that bacteria use a needle-like appendage to inject proteins that suppress the immune system and cause disease into plant cells.
In 2011, He was named a Howard Hughes Medical Institute and Gordon and Betty Moore Foundation Investigator. He is one of only 15 in the country to receive this honor and the first from MSU. He is also an honorary scientist of the Rural Development Administration of the Republic of Korea, an elected fellow of the American Association for the Advancement of Science and president-elect of the International Society for Molecular Plant-Microbe Interactions.
"I am very honored to be named a university distinguished professor," He said. "MSU and the College of Natural Science have provided a wonderful environment to develop a scientific career in plant and microbial sciences. I am indebted to my former and current lab members for their many contributions and to my colleagues at MSU, especially in the U.S. Department of Energy Plant Research Lab and the Department of Plant Biology, for their guidance and memorable collaborations."
Kelly is an internationally recognized geneticist and bean breeder. He has been at the forefront of MSU bean breeding research for more than 30 years. The MSU bean breeding program, the first of its kind in the country, has released more than 52 dry bean cultivars in 11 commercial classes and participated in the release of 85 germ plasm lines. Forty of those varieties were developed by Kelly since he joined the program in 1980. Over the years, his work has led to the development of new high-yielding, upright, disease-resistant bean varieties in a wide range of market types with the superior culinary quality demanded by the canning and export industries. Access to improved varieties suitable for direct harvest has allowed Michigan's bean farmers to remain competitive in national and global markets.
Through projects such as the Common Bean Coordinated Agricultural Project (BeanCAP), he has pioneered the use of marker-assisted breeding methods in beans, and through the Legume Innovation Laboratory, Kelly and other MSU researchers have played critical roles in U.S. Department of Agriculture research and President Obama's Feed the Future Initiative in Africa. Kelly also has been involved in training and advancements in agriculture in many countries, including successes in introducing new bean varieties in Rwanda, Ecuador and Mexico.
"It is a great honor to be named a university distinguished professor by my colleagues at MSU as my research over the years has been most gratifying and allowed me to extend the land-grant mission beyond the borders of Michigan," Kelly said.
For the complete list of MSU faculty members named 2013 university distinguished professors, visit http://msutoday.msu.edu/news/2013/msu-faculty-earn-university-distinguished-professor-title/. The designations were approved by the MSU Board of Trustees in June. Honorees each receive a stipend of $5,000 per year for five years to support professional activities.

MSU AgBioResearch engages in innovative, leading-edge research that combines scientific expertise with practical experience to generate economic prosperity, sustain natural resources, and enhance the quality of life in Michigan, the nation and the world. It encompasses the work of more than 300 scientists in seven MSU colleges -- Agriculture and Natural Resources, Arts and Letters, Communication Arts and Sciences, Engineering, Natural Science, Social Science and Veterinary Medicine -- and has a network of 13 research centers across the state.