MSU Upper Peninsula Research and Extension Center to host field day
MSU AgBioResearch and MSU Extension will co-sponsor a field day at the MSU Upper Peninsula Research and Extension Center (UPREC) from 10 a.m. to 3 p.m. July 23.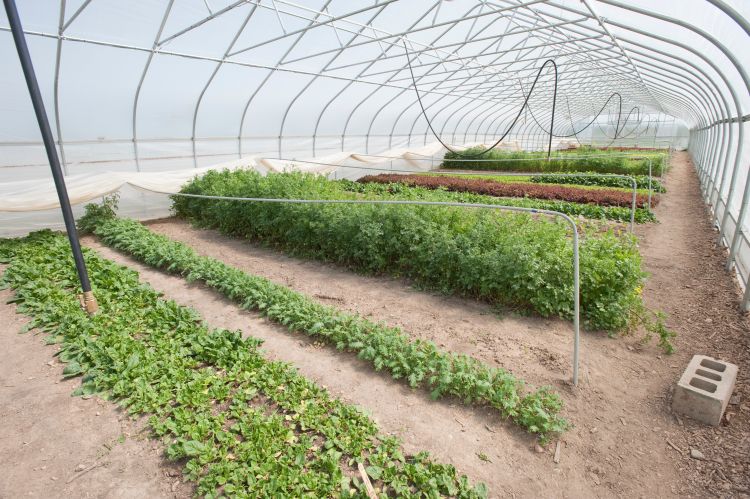 CHATHAM, Mich. – MSU AgBioResearch and MSU Extension will co-sponsor a field day at the MSU Upper Peninsula Research and Extension Center (UPREC) from 10 a.m. to 3 p.m. July 23.
The event will consist of presentations in the morning and afternoon workshops on four-seasons farming and crop and livestock systems at UPREC.
"The morning sessions will introduce the audience to the various research ventures on the farm," said Ashley McFarland, UPREC coordinator. "In the afternoon, when participants break into more focused sessions, they will have interacted with all of our researchers."
There will also be updates from MSU AgBioResearch and the Department of Animal Science, and a biofuel demonstration by Dennis Pennington, MSU Extension bioenergy educator.
The four-seasons farming sessions will discuss utilization of technologies such as hoophouses to allow for year-round agricultural production. Similarly, the crop and livestock systems presentations in the afternoon will discuss ways to increase efficiency of raising livestock and crops in the Upper Peninsula.
Session topics include:
New red Angus herd
Malting barley variety trials and disease and pest management
New soil analysis method
Future opportunities at north farm
Hoophouse design and construction
Perpetual produce
Student farm introduction
U.P. Food Exchange
Utilizing forage quality in various beef cattle production systems
Forage variety selection for the U.P.
Building soil health using cropping systems
Presenters will include:
Jason Rowntree, assistant professor of animal science
Chris Kapp, UPREC research technician
Jim Isleib, UPREC field crops educator
Matt Raven, professor of community sustainability
John Biernbaum, professor of horticulture
Michelle Walk, MSU Extension educator
Frank Wardynski, MSU Extension educator
Kim Cassida, MSU Extension forage specialist
Ashley McFarland, UPREC coordinator and MSU Extension educator
"Our farm manager, Paul Naasz, and I are working with three researchers from campus - Rowntree, Raven and Cassida - on applied research focusing on integrated crop and livestock systems with an application for local food systems," McFarland said. "We hope this field day will allow participants to get a better understanding of the new direction of the research program at UPREC."
UPREC is being restructured to align more closely with activities at the MSU Lake City Research Center near Lake City. It will focus on collaboration and integration across livestock, plants and local food systems. McFarland was named UPREC coordinator in the spring. It is a new position as the research and Extension facility begins to take shape under a newly implemented long-term plan.
Lunch will be provided, sponsored by the Hiawathaland Farm Bureau, and attendees will be eligible for two pesticide applicator recertification credits through the Michigan Department of Agriculture and Rural Development.
There is no registration required or cost associated with the field day.
For more information on UPREC, visit http://agbioresearch.msu.edu/centers/uprc.
MSU AgBioResearch engages in innovative, leading-edge research that combines scientific expertise with practical experience to generate economic prosperity, sustain natural resources, and enhance the quality of life in Michigan, the nation and the world. It encompasses the work of more than 300 scientists in six MSU colleges—Agriculture and Natural Resources, Communication Arts and Sciences, Engineering, Natural Science, Social Science and Veterinary Medicine—and has a network of 13 research centers throughout the state.
Since its beginning, Michigan State University Extension (MSUE) has focused on bringing knowledge-based educational programs to the people of the state to improve lives and communities. Staff members, in concert with on-campus faculty members, serve Michigan citizens with programming in food and agriculture production, nutrition and food safety, community and natural resources development, youth development and renewable energy. Today, MSUE's goal remains the same: to give Michigan residents meaningful access to the latest life-changing research.