New Federal Water Money Like the Old Money
We may be for the first time taking real steps toward water security. The new water assistance program could provide the federal support needed to keep water taps flowing and community water providers in the black.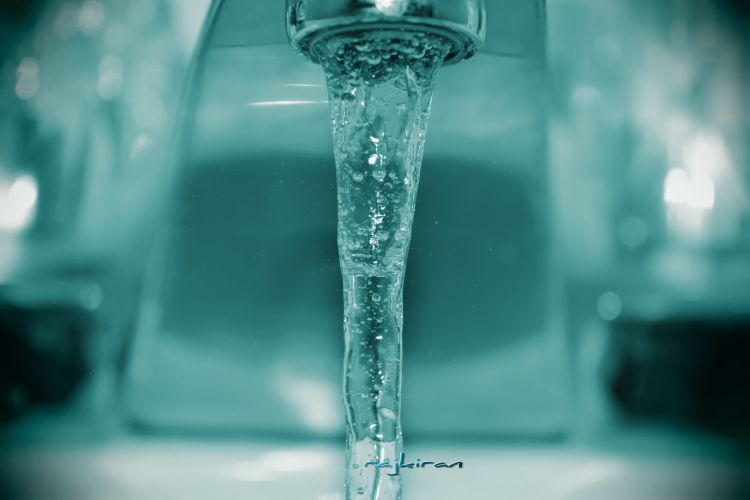 New Money
These are interesting times and not because we are still battling a pandemic or that the U.S. economy experienced the shortest, just two months recession[i] on the books. We may be for the first time taking real steps toward establishing water security for all of our neighbors across Michigan who get their daily water needs supplied from a community water system. Congress passed[ii] emergency funding[iii] to establish the Low-Income Household Drinking Water and Wastewater Emergency Assistance Program (LIHWAP)[iv].
Specifically, this federal emergency assistance is for "low-income households, particularly those with the lowest incomes that pay a high proportion of household income for drinking water and wastewater services. States and territories are to provide funds to owners or operators of public water systems or treatment works" to 1) restore service to households disconnected due to arrearages; 2) prevent disconnections for households at risk of disconnection due to arrearages; and 3) reduce rates charged[v],[vi].
There is no permanent authorization for LIHWAP and this means there is no permanent funding source for this federal water bill support. The FY 2021 appropriated LIHWAP funding is $1.138 billion. Is there a possibility that additional LIHWAP funding could be made available? Yes, it's possible. Congress could appropriate additional emergency funding and administer it through the numerous state designed LIHWAPs.
States, territories and tribes had 45 days (until August 9, 2021[vii]) to apply for this federal water and sewer emergency funding. Michigan submitted its plan to participate[viii] in the LIHWAP and is awaiting its approval. Once approved, Michigan's legislature will need to appropriate Michigan's allotted funds of $36,278,352[ix].
It appears that Congress didn't want to "reinvent the wheel" developing and administering emergency water assistance[x]. In Michigan, households receiving LIHEAP, SSI, SNAP or TANF[xi] are categorically eligible based on income however they will still need to apply for LIHWAP if assistance is needed. If the wished-for timeline of September 30, 2021 is met, local community action agencies will receive federal funds and households can apply for assistance and begin to get relief from water bill debt.
Some water providers have implemented their own water moratoriums[xii] after the state moratorium expired March 31, 2021. Under the Michigan plan, once the 30 days are up, water providers can resume shut-offs[xiii] and property tax liens[xiv].
Old Money
The CARES Act infused emergency funds to water providers. Michigan's water providers received over $20 million distributed directly from the state. According to Detroit Water and Sewer Department, DWSD received $22M through the CARES Act with $15M directed to paying down arrearages on about 40,000 accounts. The remaining $7M was used for plumbing repairs related to getting the household water access, such as installing a sink or toilet, and an Emergency Plumbing Repair Program that benefited 600 houses with major plumbing repairs including lead service line replacement and sewer line repair/replacement[xv].
Michigan distributed its CARES Act emergency funds to 116 water providers. Detroit's DWSD received (48%) of the state's share of CARES Act water dollars. Distributions to Lansing BWL (5%), Saginaw (6%), Flint (9%), Grand Rapids (1.8%), Highland Park (1%), Oakland WRC (3%), Battle Creek (3%), Benton Harbor (1%), Ypsilanti Community Utilities Authority (.5%) added up to almost 30% of the disbursements. The remaining 20% of funds was distributed to 100 water providers across the state.
Enough Money?
The nearly $60 million of federal support for water providers earmarked for Michigan community water providers in FY 2021 alone is a lot of money. But is it enough? A recent Michigan Section of the American Water Works Association (MI-AWWA) survey with 143 community water providers across the state revealed that 292,589 accounts were $252,131,643 in arrears[xvi].
The maximum LIHWAP funding support for a household account is capped at $1,000. This decision will distribute the funding more broadly across the state. The average arrears per customer according to the MI-AWWA survey was $348. This figure was used to set the $1,000 annual cap. This amount will provide sufficient relief for some water bill burdened households. Other households lack income sufficient to meet all their obligations and are thus more water bill burdened. This means that many of the customers currently behind on water bills who got CARES Act money (by crediting their water/sewer account with their water provider) are "under water" again (or were never pulled out fully from this water debt). This $1,000 cap is like handing a ship captain whose ship is sinking a coffee mug and suggest that he get to work trying to bail water with it!
What's the Difference?
The LIHWAP differs from the federal CARES Act infusion of funds made available directly to community water providers back in October 2020[xvii]. Households must apply for water assistance through the State Emergency Relief[xviii] (SER) and/or request assistance from their local Community Action Agency (CAA). The "intent was to create a 'no wrong door' approach to ensure widespread availability of the program. Water suppliers are encouraged to share information about this program with their customers, especially those with arrearages."[xix]
Under LIHWAP, water providers will need to communicate to their household customers who are behind on their water bill to contact the appropriate local Community Action Agency[xx] (CAA) and apply for assistance. Water providers will not receive LIHWAP funds to offset arrearages if their customers do not apply for assistance.[xxi] Flint recently sent approximately 3,000 letters to water customers with information about how to apply for assistance with their water and sewer bills with the Genesee County Community Action Resource Department (GCCARD) and/or Catholic Charities[xxii]. DWSD's water bill indicates that water customers needing assistance paying their water bill are to contact Wayne Metro to learn more about the WRAP program[xxiii].
Enhancements
Unfortunately, Michigan decided to design its LIHWAP without asking community water providers to enact consumer protections such as waiving late fees, interest, or penalty charges on accounts in arrears; providing longer settlement timeframes for households participating in a payment plan; requiring the reconnection of water service for disconnected households; offering a water rate discount for service; any shutoffs protections (e.g., minimum notice period, protection of vulnerable populations, minimum amount overdue before disconnection allowed, opportunity for payment plan before disconnection); data reporting requirements for utilities (e.g., reporting on number of shutoffs); income based rates, lifeline rates[xxiv]or increasing-block rates or some other utility funded arrearage assistance; water efficiency assistance; or provisions ensuring expedited reconnection of water service. Michigan did make one consumer protection requirement. Community water providers must guarantee water service for at least 30 days after receipt of its LIHWAP payment.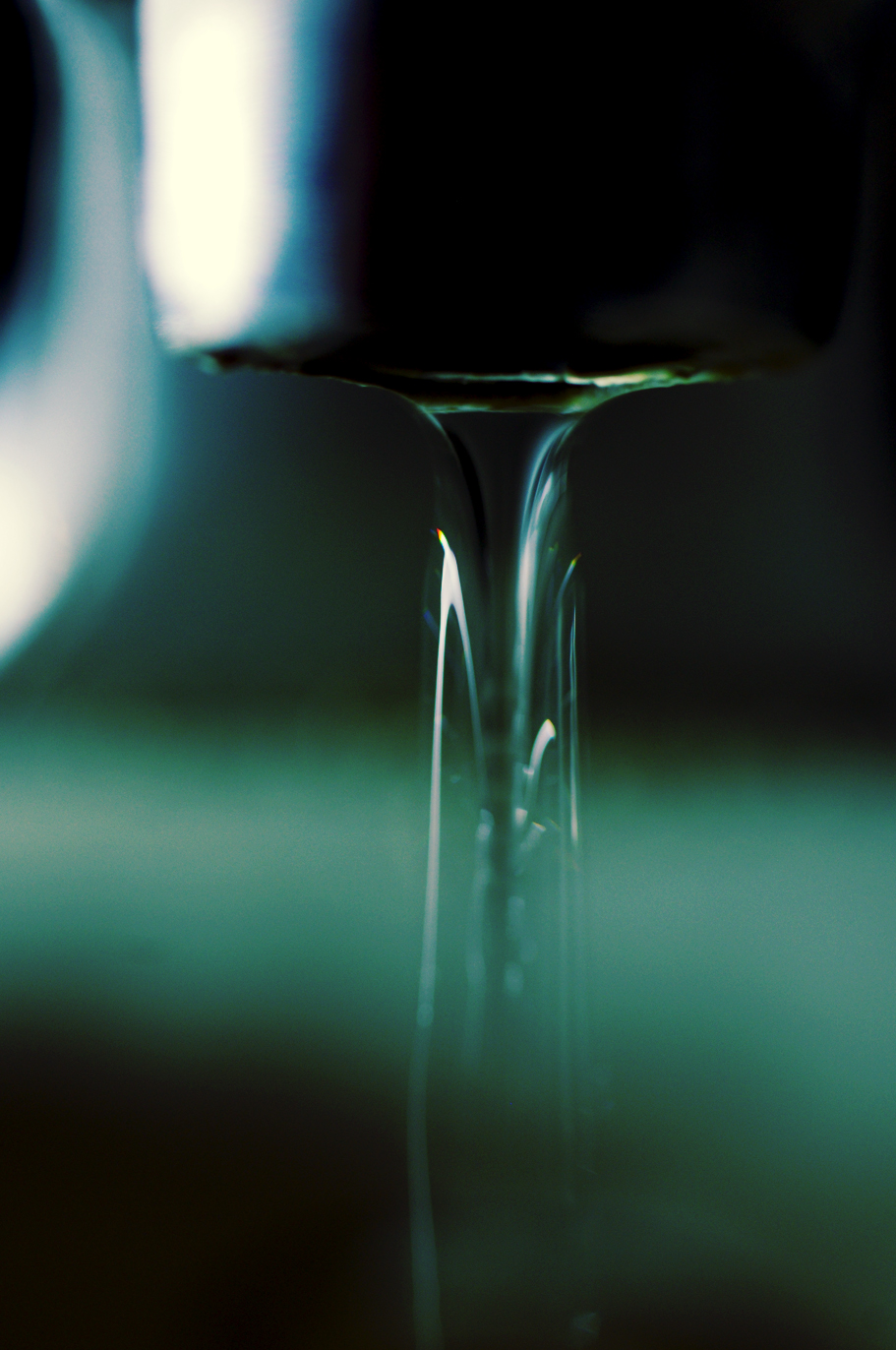 LIHWAP grants to each participating[xxv] state, territory and tribe are for water assistance to support households that lack sufficient income to meet their "essential goods and services needed to live and work in the modern economy"[xxvi]. Specifically the authorizing legislation states that funds should be targeted "particularly (to) those with the lowest incomes that pay a high proportion of household income for drinking water and wastewater services"[xxvii]. Michigan decided not to explicitly address the issue of household water burden[xxviii]. Clearly federal water support will help a household pay (in full or partial) its water and/or sewer bill. Does it matter that water burden is not considered? Yes, because if this federally supported LIHWAP is going to be a part of the solution that provides water security for all Michigan households connected to a community water system[xxix] then Michigan water providers need to establish water rates that consider a household's water burden. Rate models to think about include the differentiated rates based on household income that Philadelphia enacted or some other metric like universal pricing that MSU rate expert Dr. Jan Beecher has written about.
A curious feature of Michigan's version of the LIHWAP program is that it is being developed and administered without much of a public facing role for the Michigan Department of Environment, Great Lakes, and Energy (EGLE). The Drinking Water Division of this agency is responsible for the oversight of most aspects of Michigan's community water systems including financial issues (e.g., issuing debt for water system upgrades). It could be useful for EGLE to track the amount of household water and wastewater arrearages water providers are incurring at any point in time. This type of information could help determine where to best target federal support for water providers and their customers. It could also help the public learn more about the financial health of their municipal utility. As of today, EGLE has "no regulatory path to requiring it be provided. The only way…to get that data is through voluntary polls by organizations like AWWA and MRWA."[xxx] An exception to this lack of knowledge about water arrearages is the City of Flint is required to provide this information to the Michigan Department of Treasury and EGLE in part due to the U.S. EPA Safe Drinking Water Act 1431 Emergency Order the city is still under.
How does Michigan's version of LIHWAP compare to other state versions? Turning the Tap[xxxi], a report on the implementation of LIHWAP examined 28 (of a possible 49) published[xxxii] state LIHWAP implementation plans to understand how each state's version leads to differing household access to this emergency federal water assistance. This report concluded that,
"Most of the plans that States provided do not clearly identify the need or present the current water access situation. Already, some States have stated that they will prioritize or determine eligibility based on whether water service has been disconnected. While they have made this determination, they have not provided the data that will allow HHS to determine how long the allocated funds will last or how many households have lost access and will need assistance. As a result, the program is moving forward without setting the baseline, so that assistance can be better targeted. Without this information, it will be exceptionally difficult to determine if the program has been effective or successful in restoring or protecting access to water. Because water access is necessary for a home, this is a significant oversight."
If LIHWAP is a true pilot for sustained federal household water assistance, it's vital to understand what is working and what needs tweaking.
Thanks for the Money
LIHWAP is a welcomed stopgap measure the federal government has taken to respond to the acute water affordability crisis we are currently experiencing in a magnitude unseen in our collective memory. It's not surprising that these federal LIHWAP moneys will be distributed in Michigan as the grant implementation plan outlines. However, to address this chronic calamity faced by our neighbors who do not and will not have the financial resources to pay the commodity rate for their family's water needs it is hoped that Congress sustains LIHWAP. Additionally, water providers need to do their part and adopt water rate structures that will make water affordable for all of our Michigan neighbors.
Our habit is to quickly form the opinion that this water affordability crisis is behind us. We desire to go back to "business as usual" and our water bill burdened neighbors will be forgotten and the inhumanity of water shutoffs will be the problem that we just didn't have the political will to fix. It would be lovely to stop hiding and/or ignoring the policy and political objectives being achieved for various interests by remaining unserious about resolving Michigan's chronic water affordability problem. We can find ways to achieve these ends in the light (if these ends are in the best interest of our communities) rather than on the backs of our most vulnerable neighbors.
[i] https://apnews.com/article/business-health-coronavirus-pandemic-ff14997fc435f962e517c04b70d8871c
[ii] The Consolidated Appropriations Act, 2021 (Public Law No.: 116-260) signed on December 27, 2020, included $638 million in funding with instructions for the Administration for Children and Families (ACF) within the U.S. Department of Health and Human Services (HHS) to carry out grants to states, territories and tribes to assist low-income households with water and wastewater bills. Additionally, on March 11, 2021, the American Rescue Plan Act of 2021 (Public Law No.: 117-2) appropriated an additional $500 million to the new LIHWAP effort.
[iii] FY 2021 Allocation of Low-Income Household Drinking Water and Wastewater Emergency Assistance Program (LIHWAP) Funds to States and Territories under the Consolidated Appropriations Act, 2021 (P.L. 116-260) and the American Rescue Plan Act of 2021 (Public Law 117-2).
[iv] The full appropriations language from both the Consolidated Appropriations Act of 2021 and the American Rescue Plan Act are available on the OCS website: https://www.acf.hhs.gov/ocs/law-regulation/lihwap-laws-and-regulations
[v] https://acf.hhs.gov/ocs/policy-guidance/lihwap-im-2021-03-use-funds-q-and-fy2021 See answer to question #5.
[vi] https://www.acf.hhs.gov/ocs/law-regulation/lihwap-laws-and-regulations
https://www.congress.gov/bill/117th-congress/house-bill/1319/text#toc-F1BB04876EAC450D8C19A36679D66278
[vii] Extension to October 15, 2021.
[viii] https://www.michigan.gov/documents/mdhhs/LIHWAP_Model7-8_730746_7.pdf
[ix] To help get this emergency water funding program up and running Michigan has received 15% of its allocation.
[x] "That in carrying out this appropriation, the Secretary, States, and Indian Tribes, as applicable, shall, as appropriate and to the extent practicable, use existing processes, procedures, policies, and systems in place to provide assistance to low-income households, including by using existing programs and program announcements, application and approval processes…" (H.R. 133) Consolidated Appropriations Act, 2021. SEC. 533. [https://www.congress.gov/116/bills/hr133/BILLS-116hr133enr.pdf]
[xi] https://www.usa.gov/benefits
[xii] https://www.abc12.com/2021/03/31/flint-continues-ban-on-water-shutoffs-after-state-order-expires/
https://www.canr.msu.edu/news/imagine-michigan-household-faucets-never-running-dry
[xiii] https://www.mlive.com/news/saginaw-bay-city/2021/06/saginaw-suspends-water-shutoffs-temporarily-as-city-ramps-up-informational-campaign.html
[xiv] https://www.cityofironmountain.com/558/Water-Bills-become-Liens-on-Property
[xv] Personal communication with DWSD 8/25/21.
[xvi] From Michigan LIHWAP Grant Implementation Plan section 1.1 https://www.michigan.gov/documents/mdhhs/LIHWAP_Model7-8_730746_7.pdf
[xvii] https://www.canr.msu.edu/news/federal-funds-for-michigan-s-water-providers
[xviii] The SER program provides financial assistance to individuals and families facing extreme financial hardship or an emergency that threatens their health and safety. The SER program works with non-profit organizations and local Community Action Agencies (CAA).
[xix] Personal communication with MDHHS staff on September 1, 2021.
[xx] https://micommunityaction.org/agency-locator-map/
[xxi] Personal communication with MDHHS staff in charge of administering the LIHWAP for Michigan on 9.8.2021.
[xxii] Personal communication with City of Flint Treasurer on 8/27/21.
[xxiii] Personal communication with DWSD on August 26, 2021.
[xxiv] https://www.dcwater.com/lifeline-rate
[xxv] North Dakota declined to launch a LIHWAP program and its allocated funds were distributed to the other states.
[xxvi] https://www.unitedforalice.org/essentials-index
[xxvii] https://www.acf.hhs.gov/ocs/law-regulation/lihwap-laws-and-regulations
[xxviii] https://www.theguardian.com/environment/2020/jun/23/full-report-read-in-depth-water-poverty-investigation
[xxix] A community water system is a public water system that serves at least 15 connections used by year-round residents or that regularly serves at least 25 residents year round. Cities, towns, and small communities as well as mobile home parks and homeowner associations may all own and operate a community water system. Source: USEPA Office of Water Drinking Water Protection Division definition.
[xxx] Personal communication with EGLE staff on September 1, 2021.
[xxxi] The Center for Water Security and Cooperation, "Turning the Tap: Report on the Implementation of the Low-Income Household Water Assistance Program (LIHWAP)" (September 2021).
[xxxii] As of August 24, 2021