So you want to sell sauces, condiments, salsas or hot pepper jam?
Know your product testing and production facility licensing requirements before jumping in with both feet.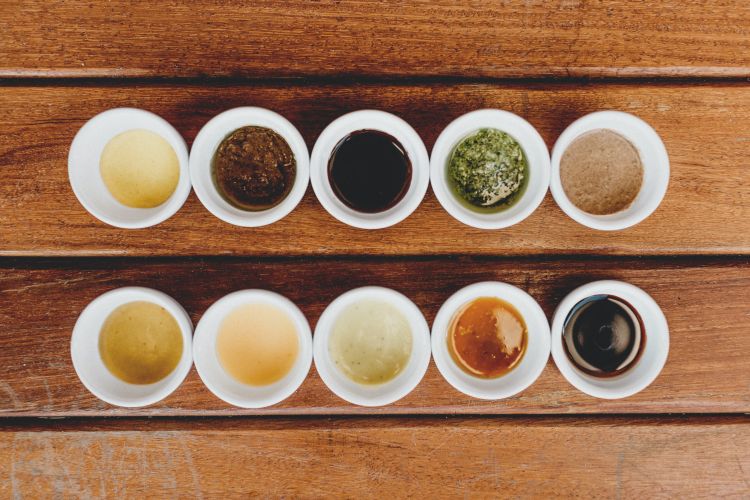 Whether you are a business starting out with sauces, condiments, salsas or pepper jam/jelly products, or are selling baked goods at the farmers market and want to diversify your product offerings, you need to know that you aren't dealing with the Michigan Cottage Food Law anymore!
For these products to be sold as a shelf-stable or refrigerated product, they will require licensing. Before licensing can occur with a shelf-stable product like these, a process authority review (PAR) must be conducted to determine whether the product's pH (acidity level) will prevent the bacteria that causes botulism. To begin this process, a processor must submit their standardized recipe and process to a process authority for review and testing.
The process authority classifies products as an acid, acidified or low acid. What does this mean for you and your product? Acids are foods that are low in pH and therefore are naturally acidic and can be easily approved for production. Products that have a high pH are products that can be acidified by adding additional ingredients like vinegar or lemon juice. These products can also receive approval for processing, but the processor will need to pay for and complete what is called Better Process Control School (BPCS). Low acid foods, unfortunately, lack enough ingredients to make them safe without a commercial retort system that far exceeds a start-up business' capability. Such products are better left to a contracted manufacturer for production.
Michigan State University (MSU) Extension's Product Center works with Michigan companies on behalf of the process authority to coordinate recipe review and product testing. This process generally takes 1-3 months depending on the product and responsiveness of the food processor. The MSU Product Center can assist you with this process and quote you the fee associated with your product(s).
MSU is also authorized by the U.S. Food and Drug Administration (FDA) to conduct the Better Process Control School. Students who successfully complete this course will meet FDA certification requirements and will earn a certificate upon completion. MSU generally offers this course once a year in the spring. On-demand and virtual options include the University of Tennessee , the University of Georgia, Rutgers University-New Brunswick and the University of Nebraska-Lincoln, just to name a few.
Once processors have completed a PAR, BPCS, if required, and have found a commercial kitchen, they are ready to apply for a Michigan Department of Agriculture and Rural Development's (MDARD) Food Licensing Division license. On licensing day, the MDARD inspector will visit the production facility and visually watch the production to ensure that all steps to avoid contamination are followed and that the recipe is followed.
Additional paperwork for licensing should include Standard Operating Procedures (SOP) that include a Recall Process, Standard Sanitary Operating Procedures (SSOP) and in certain instances, a Hazard Analysis Critical Control Points (HACCP) plan.
Michigan State University Extension's Product Center can guide potential food product producers in development of necessary paperwork for a PAR and licensing. The MSU Product Center is an organization that brings together on-campus expertise in the sectors of food, agriculture, and natural resources to help entrepreneurs define and launch innovative products. Field-based innovation counselors advise entrepreneurs on business planning, regulatory requirements and product development needs. To access business development assistance, select the "Become a Client" button on the MSU Product Center website or call (517) 432-8750.