Operations and events with people and animal interaction should follow proper biosecurity and hygiene practices
Resources are available to assist animal exhibition events, petting zoos and county fairs with incorporating proper biosecurity and hygiene practices into their operation to protect the health of people and animals.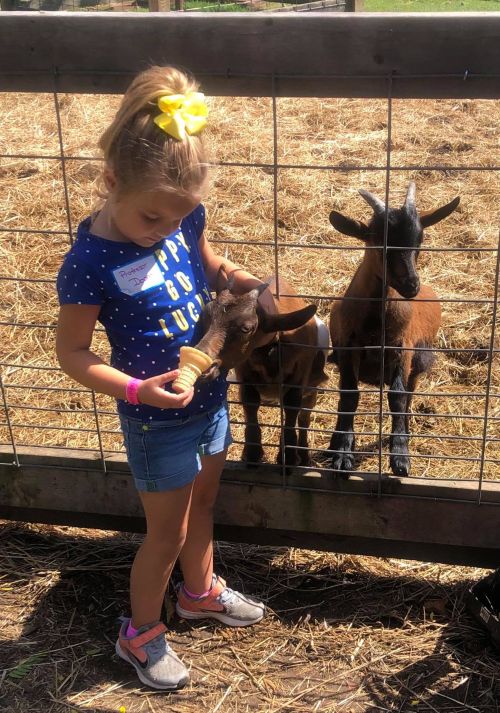 Animal agriculture is an important industry in the U.S., one that continues to experience growth. Statistics from the United States Department of Agriculture (UDSA) conclude that 19.7 million full and part-time jobs were related to the agricultural and food sector which accounts for 10.3 percent of total U.S. employment. Although this industry is growing and thriving, the number of U.S. farms has continued to decline as does people's familiarity with animal agriculture.
Across the U.S., there are numerous opportunities for people to interact with animals through attendance at county fairs and exhibitions or visiting an agritourism operation. For many people, these operations and events are one of the few times they interact with animals and see how the livestock industry encompasses more than farming. These operations and events depend on the people organizing them to incorporate best practices to promote biosecurity and good hygiene. When utilized properly, these practices protect the health of those who attend, and the animals at the exhibition or event, from disease spread.
People who raise animals are not the only ones who need to be concerned about diseases that can easily spread between humans and animals. These types of diseases, called zoonotic diseases, are caused by germs that spread between people and animals, and they can impact anyone who encounters animals. These diseases are quite common, but with proper prevention and hygiene the risk of transmission is low. The best way to prevent the spread of zoonotic diseases is by having and using a biosecurity plan that provides specific steps/procedures for reducing the risk of disease transmission. This plan is an important step to making sure people and animals remain healthy.
Michigan State University Extension has partnered with the Michigan Department of Health and Human Services to create multiple resources designed to help prevent the spread of zoonotic diseases. Anyone who works with events or locations that have a public/people and animal interface will benefit from the developed resources and will be able to utilize them at their operations or exhibitions. These resources are highlighted in an informational webinar hosted by MSU Extension and include educational resources available to promote healthy interaction between animals and people, strategies to bring awareness to the issue of the spread of zoonotic diseases, and planning materials to keep animals and the public safe and healthy.
Additional resources can also be found highlighted on MSU Extension's Fair and Animal Health webpage, and the zoonotic disease webpage.
The webinar opportunity and development of these resources has been supported by a Cooperative Agreement from the Centers for Disease Control and Prevention (CDC) and Council of State & Territorial Epidemiologists (CSTE).