PSM graduate student Ojo Olorunsogo Paul takes sustainability to the next level
Student invited to join the 2023 cohort of  MSU Cloud Computing Fellows.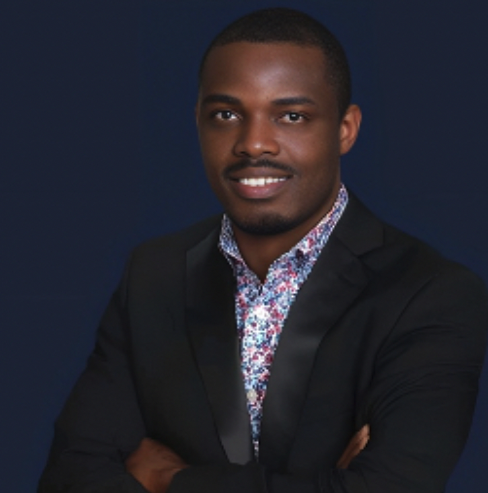 Ojo Olorunsogo Paul (preferably Paul) obtained his first degree in Agriculture from Ahmadu Bello University Zaria, Nigeria, where he "developed a keen interest in understanding the various players in the agricultural systems ranging from crop production to consumption," Ojo said.
While pursuing a master's program in Soil Science at Punjab Agricultural University, India, Ojo says he "developed a very strong interest in learning about agro-based solutions to global food security. I also published a blog in the university's magazine about carbon credits - carbon credits in agriculture represent financial rewards for farming practices that reduce greenhouse gas emissions or sequester carbon from the atmosphere."
Ojo learned of Dr Basso's work in an interview published in Forbes in 2020. "Upon reading about Dr. Basso's innovative research outputs, I knew a Ph.D under his supervision would widen my knowledge horizon and be a game changer for my career. This basically led to the conversation about working with him, and now, I am developing professional skills in the interface between Soil Science, remote sensing, and agro-ecosystem modeling – Digital agriculture."
Ojo found the SAFS Graduate Specialization greatly enhances his program.
"In that interview, Dr. Basso noted that there are challenges associated with adopting some of the novel approaches of sustainable Ag and in his response, he cautioned that the challenges in adopting these systems won't change unless there are incentives that demonstrate the positive impacts on communities, the economics of the communities, and the environment," Ojo says. "The SAFS program has courses that dive into the farmer's community, and this gives me the opportunity to learn about the food system at the community level."
The SAFS [Graduate Specialization] program is bridging this gap, Ojo said, "with excellently designed courses that meet this need. For instance, I took a course titled 'International Agricultural Systems' where I learned about agricultural advantages and challenges as well as the quest for food sovereignty by different countries. Furthermore, one of the courses also gave me the opportunity to learn about the recent advances in the domain of sustainable agriculture.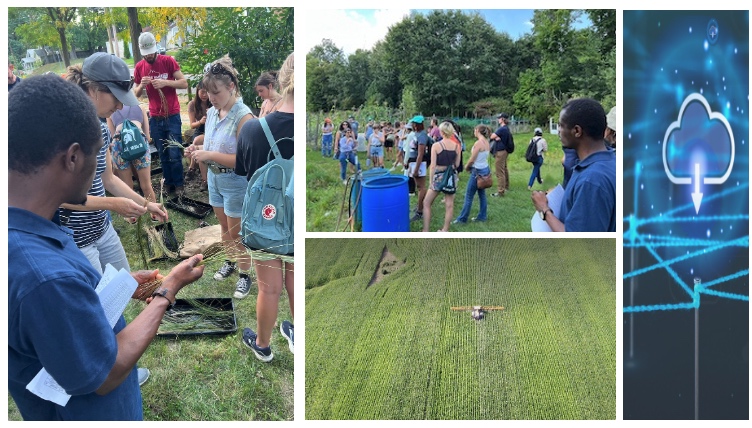 And now, just as Ojo Paul completes the final courses in the SAFS graduate specialization, he has been invited to join the 2023 cohort of MSU Cloud Computing Fellows, in which he will get hands on experience with cloud computing, using high powered computing over the internet, without large investments in hardware. Ojo and other fellows will showcase their usage of cloud computing in their research at a final symposium.