Pursuing agricultural education to inspire future generations
Zoey Zupin shares why she is pursuing Agriculture, Food and Natural Resources Education and her goals to inspire future generations as an educator.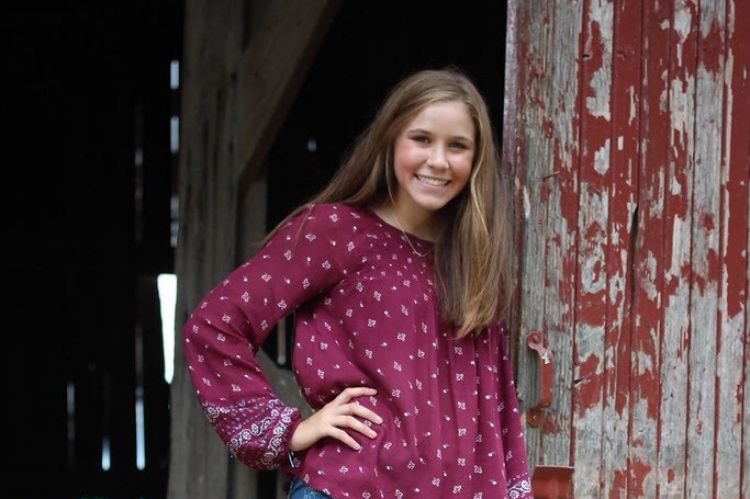 Name:
Zoey Zupin
Hometown:
Kentwood, MI
Major and Minor:
Agriculture, Food and Natural Resources Education with a minor in Biological Sciences and Environmental Studies and Sustainability
Expected graduation date:
Spring 2024
Why did you choose Agriculture, Food and Natural Resources Education?
I chose my major because of my love for educating others! Growing up in a big city while remaining close to my agricultural roots, I had the opportunity to educate many people on the agricultural industry!
Who or what inspired your interest in sustainability?
I became really interested in sustainability my senior year of high school when I read "40 Chances: Finding Hope in a Hungry World" by Howard G Buffet. It really sparked my interest and curiosity as to how I could be helping others by being sustainable.
What has been one of your best experiences within your major so far?
My favorite experience of my major so far has been attending the National FFA Convention as a member of the AFNR Education Club! I had so much fun bonding with other interested in agricultural education!
What do you want others to know about this major?
Between extension, communications, or teaching, there is a place for anyone in the AFNRE major! Tons of opportunities to explore!
Any thoughts or advice for current students?
Join clubs and meet new people! Through joining clubs, I have a friend in at least every class and am constantly seeing people all over campus! It really helps to make campus a lot less scary and big!
What are your future plans?
I plan to return to the west side of Michigan to teach agriculture and biology and be a FFA advisor.
What's your favorite thing about MSU?
My favorite thing about MSU is the friendships between fellow students and faculty! I have made some great relationships that will help me be successful!