Recently Named AAEA Fellow Bob Myers Looks to the Future of AFRE's Graduate Programs
AFRE Associate Chairperson and Director of Graduate Programs Bob Myers gives an inside look on his AAEA Fellowship and the graduate program's future.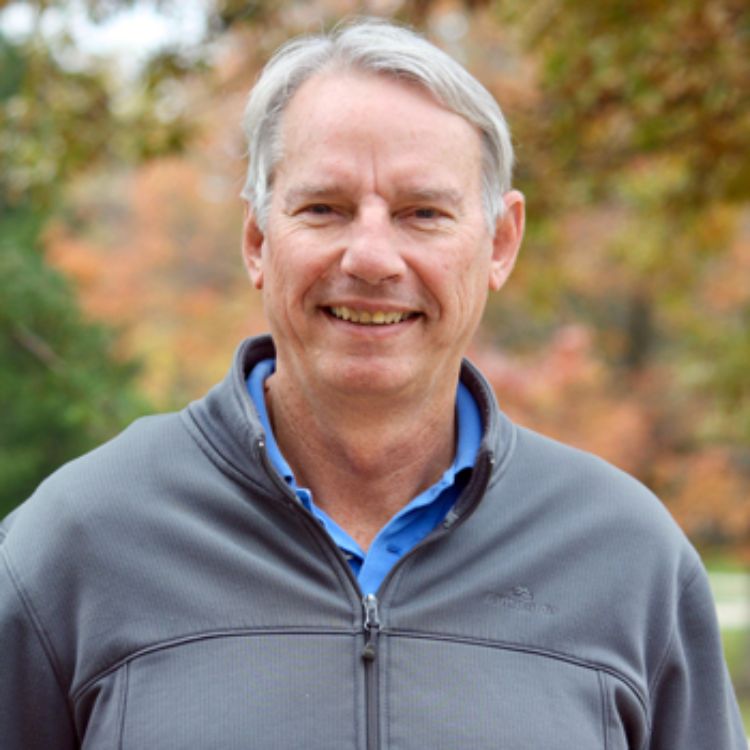 Agricultural, Food, and Resource Economics University Distinguished Professor, newly appointed Associate Chairperson and Director of Graduate Programs, and 2017 Agricultural and Applied Economics (AAEA) Fellow Bob Myers has had a great career that is moving into a new phase.
Myers has spent 30 years at MSU doing scholarly research and graduate teaching in Agricultural, Food, and Resource Economics (AFRE), and as his colleagues put it, he was "long overdue" for the major honor of being named an AAEA Fellow.
The AAEA is internationally recognized as the preeminent professional association in the field of agricultural and applied economics, and recognizes a handful of the field's top professionals once a year as an AAEA Fellow. Fellows are chosen based on their outstanding record in research, teaching, outreach, and/or service.
"It's a tremendous honor to be placed in the company of the top contributors to our profession," Myers said of entering the ranks of AAEA Fellows, joining two other AFRE faculty members David Hennessy and Thomas Reardon. "It's definitely the pinnacle of my career and I really appreciate the opportunities the Department has given me, and the hard work of my colleagues and collaborators that has helped me get there."
Myers received the Fellows recognition in late July, 2017, and soon after was appointed to be the Department's next Associate Chairperson and Director of Graduate Programs.
The Future of AFRE's Graduate Programs
With a strong interest in the graduate program for the entirety of Myers' career, he remarked that the AAEA Fellowship was one factor that pushed him to accept the role of running the Department's graduate programs.
"At this stage in my career I think this is the role where I can make the biggest difference for the Department," said Myers.
That difference is going to take the shape of a world-renowned and efficiently administered graduate program, centered around the students and meeting their needs and career goals. As well as revamping administrative procedures to make more use of electronic record keeping, Myers has been engaged with the Graduate Policy Committee, chaired by Andrew Dillon, to evaluate major policy and curriculum changes in the program. Myers feels that to maintain and improve the level of excellence that has been achieved in our graduate programs we have to keep building and moving forward.
"I'm really excited about the future of our Department," said Myers of AFRE's outlook. "We've hired some incredibly motivated and talented young faculty members who are on the cutting-edge of their fields."
Trends like choice-modeling, experimental methods, and increased use of microdata are all in the wheelhouse of those newly hired faculty members, and Myers is confident the Department's commitment to a combination of research, outreach, and teaching is going to keep the Department moving upward.
"We've always had applied programs and great connections to the state of Michigan and internationally," says Myers. "And more recently we've brought a lot of energy into rigorous research and getting work published, which has brought more attention to the Department from the profession."
The graduate program is anticipating continued success from the initiatives coming from Myers' office.
"I want to continue to make this Department better and really enjoy the challenge of improving the quality of our graduate students' time here and helping them build successful careers."
Learn more about Bob Myers' AAEA Fellow distinction, and the AFRE graduate program.