Ripe For The Taking
Imagine a state-of-the-art greenhouse so big it disappears into the horizon. One that uses advanced technology like energy curtains and automated harvest carts to provide fresh produce year round ...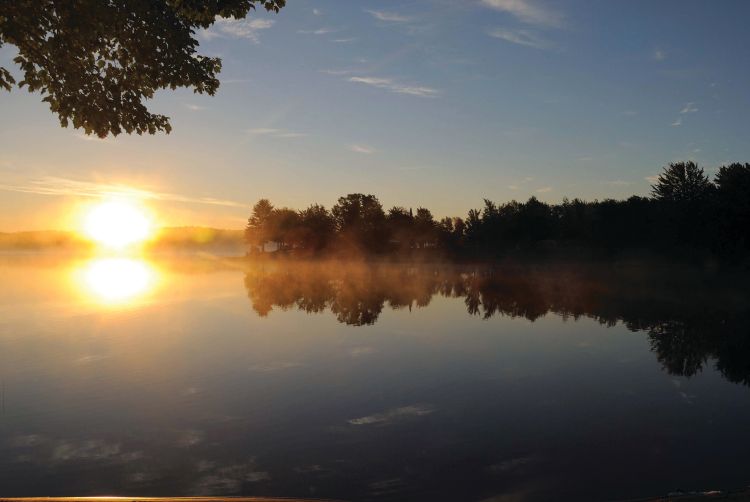 The fields of tomorrow are vast, varied and full of opportunity for graduates
Imagine a state-of-the-art greenhouse so big it disappears into the horizon. One that uses advanced technology like energy curtains and automated harvest carts to provide fresh produce year round.
It may sound like a field of the future but it is one that has already arrived. Unfortunately, for many businesses around the country, suitably qualified employees have not. According to a 2015 USDA report, over the next five years there will be almost twice as many average annual job openings than there will be graduates with expertise in food, agriculture, renewable natural resources and the environment to fill them.
CANR graduates are prime candidates to respond to this need. Keeping pace with a growing industry requires a curriculum that keeps in touch with the needs of employers.
"We can't be insular," said Kelly Millenbah, associate dean of the CANR. "We must engage with our employers and the folks who will be hiring our students to understand what their needs are and use that information and data to better inform our curriculum."
This dynamic approach to curriculum development helps the college foster an interdisciplinary approach and produce graduates with a depth and breadth that is well suited to the career opportunities of today and tomorrow.
For David Karapetian, human resources executive advisor for Mastronardi Produce, this breadth of learning is a key piece of what makes CANR graduates such attractive prospects to hire. "A large part of the attraction is the range of studies the university (MSU) offers and so when a large employer like us is considering hiring undergrads and grads we naturally want to recruit from a pool that will optimize the odds that we'll find the skillsets we'll need."
Study abroad and internship opportunities further encourage CANR students to view their particular disciplines with a wider lens. Recent CANR graduate David Penterics, currently a crop consultant at Crop Production Services in Michigan, credits his success and quick job placement to the college's student organizations and networking opportunities with industry representatives.
"My involvement with the college, my fraternity and student senate, all did so much to help my professional development. If I hadn't joined CANR, I would never have pushed myself the way I did. The college opened my eyes and showed me different career paths that I hadn't thought about and showed me that there are hundreds of different businesses around me and tons of opportunities to grow."
The same USDA report highlights career pathways that lead beyond the traditional fields that often spring to mind when people think about the college. With almost half of these employment opportunities between 2015 and 2020 being in management and business, one such pathway could lead to employers like Michigan-based GreenStone Farm Credit who greatly value having CANR grads in their own "backyard."
"Graduates with the knowledge of both business and agriculture are our ideal candidates," said Jonna Meyers, human resources generalist at GreenStone. "It allows them to have an incredible foundation for what we do and have a passion for serving the agriculture industry. It's a tremendous opportunity to have that so close and for us to be involved in the things students do on campus."
The net result is an approach to shaping successful graduates that is constantly evolving to fit the needs of industry and the greater needs related to food, energy and the environment faced by communities in Michigan and around the world.
"I think it's really important to recognize that we should never be satisfied that the curriculum is exactly where it needs to be. What does the industry anticipate needing five to 10 years from now? How do we react to that to make sure our students meet that demand?" said Millenbah.
While the number of job openings will change from one year to the next, as Spartans, CANR graduates have never been deterred by a little competition. Given the quality of educational and professional opportunities available to them in the CANR, they don't need to start now.
LEARN MORE
canr.msu.edu/inthefield
This article was published in In the Field, a yearly magazine produced by the College of Agriculture and Natural Resources at Michigan State University. To view past issues of In the Field, visit www.canr.msu.edu/inthefield. For more information, email Holly Whetstone, editor, at whetst11@msu.edu or call 517-355-0123.