Sign up now for the 2022 MSU Organic Farmer Training Program
Hands-on, goal-oriented learning beginning March 7, 2022.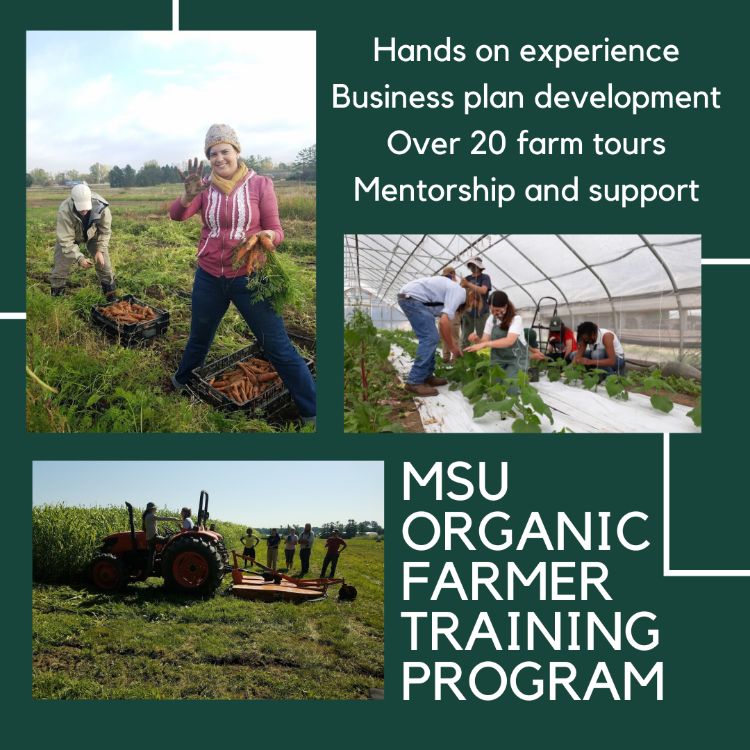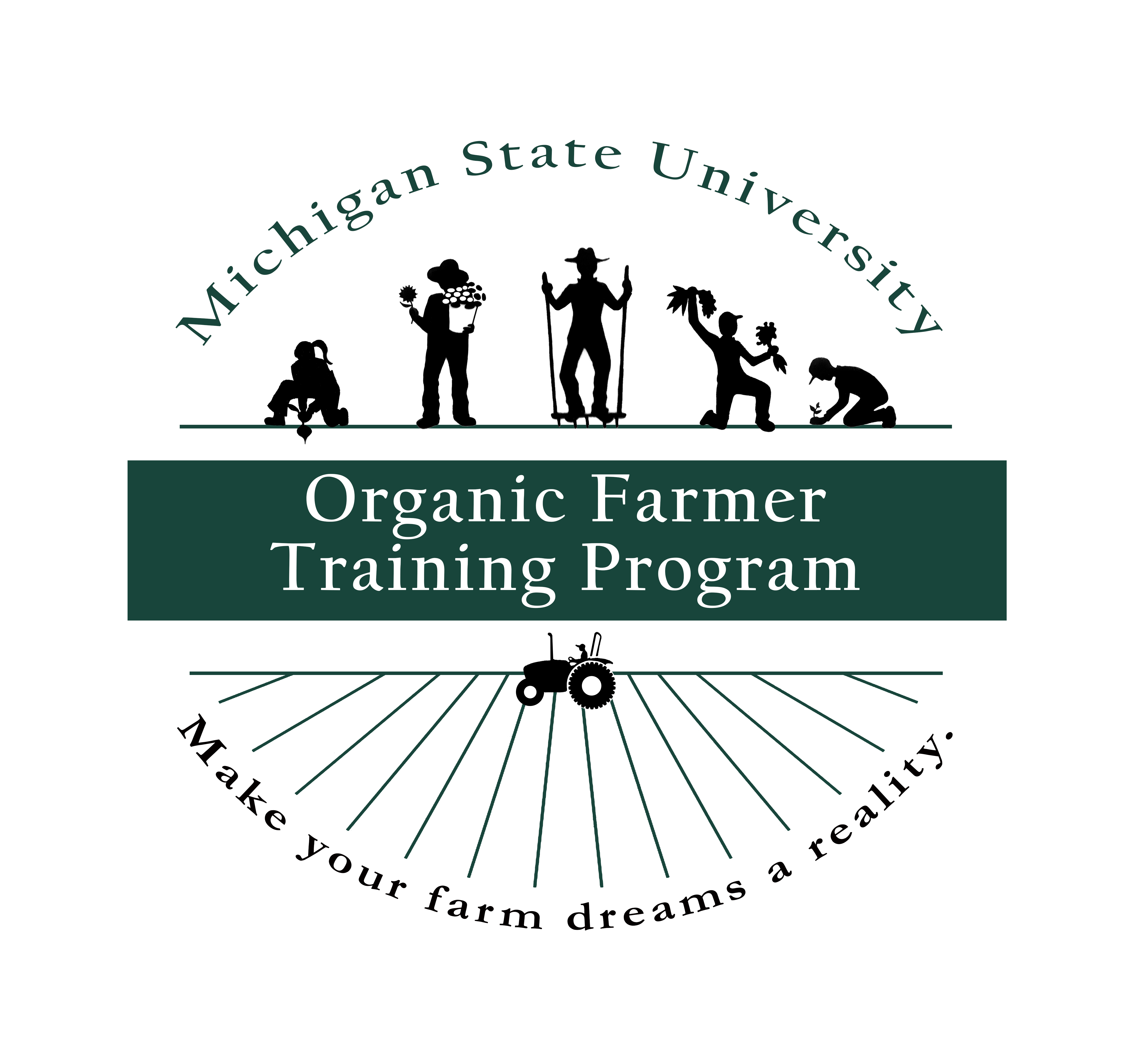 The Michigan State University Organic Farmer Training Program (OFTP) brings together farmworkers, aspiring farmers, homesteaders, educational garden leaders and new farmers already working the land to share their farm goals and chart a course toward that vision. On March 7, 2022, the learning community will meet for the first time to brainstorm their values and goals, see farm business plans shared by past graduates, hear from OFTP graduates, tour the 15-acre MSU Student Organic Farm and plant, harvest and prepare a planting bed with a simple hand tool called a broadfork.
Every Monday for the duration of a farm season, a curriculum consisting of farm tours throughout Michigan, guest speakers, hands-on activities, assignments and group discussions will contribute to each new farmers' unique vision for their farm. By November, each participant will have a complete farm business plan that has been woven with inspiration from the cohort and farm activities and strengthened with feedback from the instructor and peers. The final classes are a celebration, with each participant sharing a presentation about their farm business plans with lots of time for questions and congratulations for each plan.
Just as every farm goal is unique, so too is the path to get there. Below is a list of the major accomplishments of the 2021 OFTP cohort during the nine-month program:
Completing a farm business plan (90%)
Starting or improving their farm business (57%)

Finding land (14%)
Improving their current farm business (29%)
Beginning new practices on their intergenerational family farm (14%)
Starting a new farm in 2021 or 2022 (19% so far)
Applied for or accessed a USDA program (19%)

Finding farm work with assistance from OFTP staff (14%)
In addition to these successes, each OFTP participant has learned about soils, marketing, farm ecology, season extension, irrigation, food safety, tractors and equipment and sustainable management of weeds, pests and diseases. They have visited 20-plus farms in Michigan, including urban educational farms, large vegetable farms, rotationally-grazed livestock operations, orchards, nurseries, schoolyard gardens and incubator farms. Each has developed a network of farmers and allies in working toward their farm goals. They will have met Michigan State University Extension educators, lenders, food safety experts and have new understanding of state and federal programs to support their farm.
"OFTP refueled my passion for farming and supported me with others that believe in my vision. OFTP also gave me the tools/resources to make it happen!" A 2021 OFTP graduate
Learn more and sign up for the 2022 Organic Farmer Training Program. Accepting applications until early March for the start of the program on March 7.