Southeast Michigan vegetable update – July 3, 2019
The heat promotes vegetable growth as well as insect activity and disease development.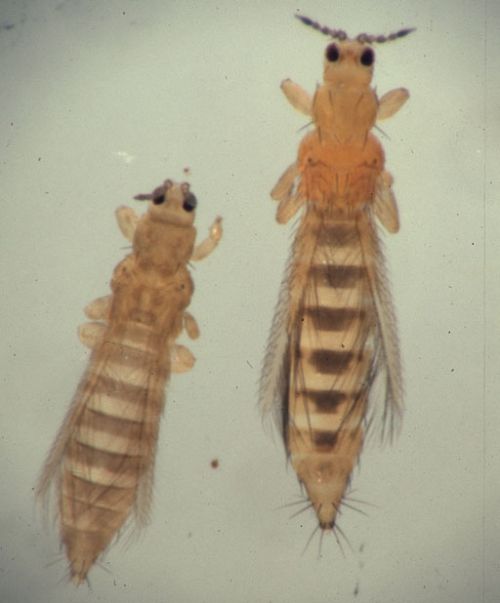 Weather
This last week has felt seasonally appropriate, though change is in the forecast. There are multiple chances for thunderstorms and showers in the next three days. Late in the weekend into early next week, temperatures will cool, though only temporarily. In the next six to 10 days, temperatures are predicted to trend towards normal for this time of year, with higher than normal chances for precipitation (can you tell we are in one of the wettest years in Michigan history?). For July 10-18, the forecast suggests a return to cooler than normal with a chance for above-normal precipitation.
The table below shows rainfall totals for the stations in southeast Michigan, as well as degree-days calculated using the Baskerville-Emin Method. Averages for Commerce and Hudson are over five years, while Deerfield is over three years. Rainfall is in inches, with number in parenthesis indicating rainfall since the last report. For a refresher on degree-days and how to get this information in your area, see "Accessing growing degree days with Enviro-weather" from Michigan State University Extension Extension.
Rainfall and degree day totals as of June 26

Station

Degree days (base 42)

Degree days (base 50)

5-Year degree day average (base 50)

Rainfall since April 1

Commerce

1,429

842

984.4

13.03 (+1.01)

Deerfield

1,607

972

1,194.5

13.59 (+0.18)

Hudson

1,486

888

1,078.7

11.95 (+0)
General notes
The hot weather has caused plants, especially the vine crops, to really take off. Those that were damaged by the combination of herbicides and cool, wet weather are coming out of it.
We are entering a period where we start to see herbicide drift. Tomatoes are particularly sensitive. Conversations with neighbors and registering with Driftwatch can help. If you suspect herbicide drift, the article "What to expect when filing a pesticide complaint with MDARD" runs down what happens when you reach out to the state.
MSU has collected all of its articles, videos, podcasts and fact sheets elated to this year's wet weather and delayed planting in one place. See the Delayed Planting Resources webpage for information on dealing with this challenging year.
Crop reports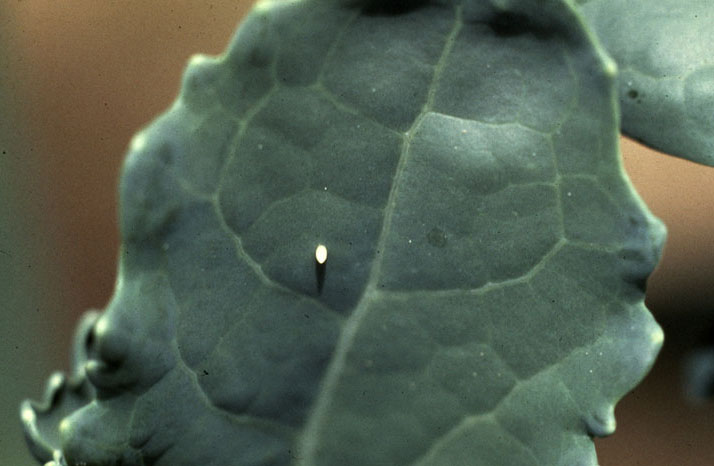 Cole crops are being planted and harvested. The sunny weather has led to more reports of imported cabbage worm larvae and eggs, especially on organic farms. Imported cabbageworm is a more voracious feeder than diamondback moth, so it takes fewer caterpillars to do more damage.
Wheat in much of our region has started to or has dried down. This means we are approaching the window where thrips start to move into cabbage. Thrips infestation tends to follow wheat harvest. Other neighbors that harbor thrips are alfalfa, clover and oats. Protect cabbage when it is in the cupping stage and shortly after cupping is critical, as thrips can become encased in the developing head, allowing them to continue feeding while being protected from sprays. Thrips populations boom when things are hot and dry, and dramatically decline after rain. When scouting for thrips, check the edges of the field, which is where populations typically first build. They tend to nestle themselves between leaves.
Research done at Ohio State University (OSU) suggests that the order of products used can impact thrips control. If thrips pressure is high and you want to use an intensive program, a 10-day spray interval of products placed in careful order can be effective. OSU research suggests an effective intensive program consists of, in order, two applications of Radiant, two applications of Movento (with a tank mix for caterpillar control), two applications Assail and two applications of Lannate. Exirel can be switched into this program, it works well when placed early or late in the program, and a low rate (13.5 fluid ounces per acre) is just as effective as a high rate. Many products for thrips control (Radiant, Exirel, Assail, Lannate) also control caterpillars when mixed with a surfactant, though Movento should be tank mixed with something for caterpillar control (OSU has had success with Dipel). The New England Vegetable Production Guide has a thorough rundown of products, including tips for which products are enhanced by adjuvants (you will need to scroll a bit).
For cucumbers, cantaloupes and watermelons, no downy mildew spores have been detected in Michigan, and there are still no reports of downy mildew in the Great Lakes Region. Keep an eye out when scouting, the weather is very conducive to downy mildew, so once spores are present in our area the disease could really take off. Contact me at schuhmar@msu.edu or 517-264-5309 if you have any suspect plants and I can arrange for disease identification.
In potatoes, some tuber rots are being found. The weather is very conducive for aerial stem rot and black leg.
For pepper and vine crop growers, note that the weather has been favorable for phytophthora. If you have infected areas in the field, note that foliar sprays don't work, and the best option is to get rid of infected plants so they don't hang around all season and produce more phytophthora. Disk impacted plants, as well as neighboring plants to contain the infection.
For all vine crops, powdery mildew has been found in Ohio, and I've seen it in a garden in our area (though not in any commercial plantings). Powdery mildew starts off as pale yellow spots on the leaf, and the signature white spots typically first develop on the underside of the leaf. It is important to scout and start sprays when the disease first appears. The Midwest Vegetable Production Guide has a full list of products. Ohio State's 2018 powdery mildew efficacy bioassays found that Inspire Super, Procure, Rally, Aprovia Top and Quintec work well. For organic producers, Ohio State also has a nice run-down of what we know about the efficacy of some of the organic products.
Early sweet corn has green silks. A grower reports catching high number of corn earworm in their traps in Monroe County. Note that the lack of field corn in our area could make this a potentially tough year for sweet corn worms – bt field corn dilutes them, and there is little field corn to be found. During periods where your sweet corn is the only corn in the neighborhood, it is good to be aware of pest activity and be ready to act.
Staked tomatoes are being staked and tied. Some varieties are experiencing physiological leaf roll. This is due to the genetics of varieties; for example, commonly grown hybrid Mountain Spring is prone to physiological leaf roll for whatever reason. Early blight is out, so it is good to be applying chlorothalonil on a seven- to 10-day schedule.
Reach out
Contact me at schuhmar@msu.edu or 517-264-5309 to schedule a farm visit or ask a question.
Meetings
Last call for the Young Growers Exchange Bus Tour. The tour will take place over two half-days on July 17-18. Day one will focus on soil health, highlighting Morgan's Compost and a major potato grower who is part of a soil health initiative. Day two will include another major potato grower plus muck vegetable production. Single day registration is also available.
The 2019 MSU Weed Tour has been rescheduled for July 10.
On July 24 from 6-8 p.m., there will be a program on propagation at the MSU Extension Washtenaw Office. For more information, visit the event page.
Start making travel arrangements, the 2019 Great Lakes Fruit, Vegetable, and Farm Market EXPO is scheduled for Dec. 10-12 in Grand Rapids, Michigan. We have great speakers coming in from across the country to address the production, labor, and marketing issues affecting Michigan vegetable growers.