Spring is on its way – prepare for food preservation
It is never too early to start planning for your summer home preserved foods.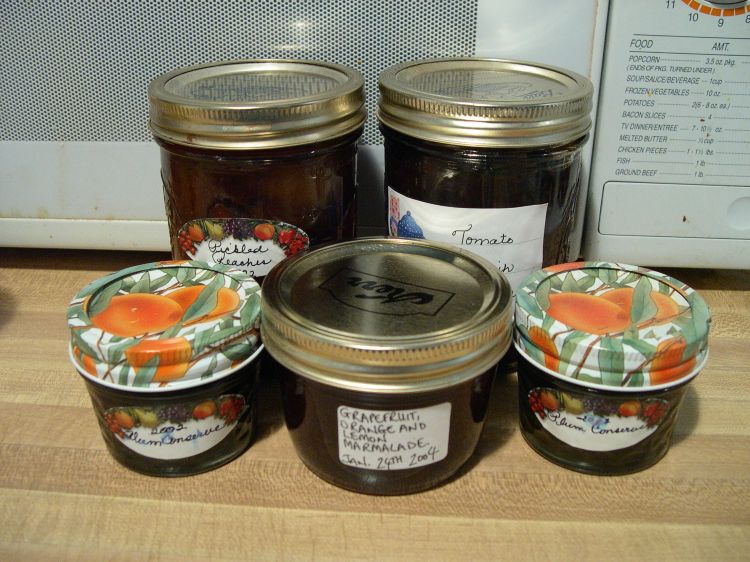 It has been another long, Michigan winter. As the days continue to grow longer, the snow begins to melt and we see the sunshine more often, home gardeners are starting to plan for gardens and fresh produce. Whether you grow your own garden or not, if you will be preserving the bounty of summer fruits and vegetables this summer, now is the time to start planning. Spring is the time to plan for garden planting as well as evaluating your canning equipment and supplies. Current, safe equipment is critical for the success and safety of your home preserved foods. Also, equally important for preserving food at home is reliable, current home food preservation instructions.
Using current, reliable instructions is critical to the safety of the food you preserve. It is recommended to only use recipes from reliable sources that have been tested for safety. Food preservation publications and bulletins are available at your local Michigan State University Extension office, MSU Extension's Michigan Fresh Program or the National Center for Home Food Preservation. Other reliable sources include the 2009 edition of the U.S. Department of Agriculture's (USDA) Complete Guide to Home Canning or University of Georgia Cooperative Extension Service's So Easy to Preserve, a comprehensive book with information on all types of home food preservation.
Begin by thinking about what types of foods you would like to preserve – fruits, vegetables, salsa, meat? The equipment needs for food preservation is different based on the food you will be preserving. A pressure canner is an absolute must for canning low-acid vegetables, meats, fish and poultry. One type of pressure canner has a dial gauge to indicate the pressure inside the canner; the other has a metal weighted gauge. Dial gauges must be tested for accuracy before each canning season. For information on testing a dial gauge, call your local MSU Extension. With pressure canners, also check the rubber gasket if your canner has one; it should be flexible and soft, not brittle, sticky or cracked. A boiling water bath canner is used for canning other foods such as fruits, pickles, jellies and jams.
When assessing your canning supplies, start with inspecting the jars. Take an inventory of your jars and determine if you need to purchase new jars for this year's canning. Inspect the jars you have in storage for nicks, cracks or chips, especially around the top sealing edge. Nicks can prevent lids from sealing. Older jars can weaken with age and repeated use by breaking under pressure and heat during the canning process. Consider investing in new jars. New jars are a better investment over time than buying used jars at yard sales or flea markets.
Mason-type jars specifically designed for home canning are best. Jars that use two-piece self-sealing metal lids are the recommended container in USDA guidelines. Using other miscellaneous jars found around your home are not safe for canning food. An essential for every canning season is new flat lids. Used lids should be thrown away. The screw bands are re-usable if they are not bent, dented or rusted.
Start your planning now for a safe and successful canning season. Visit the MSU Extension website at www.msue.msu.edu to find more information on preserving food at home as well as to find food preservation classes begin offered near you.