Sprouts Farm Camp: Wednesday-Friday
Sprouts Farm Camp: Wednesday-Friday
Wednesday
We welcome beautiful weather at camp this Wednesday! Today we started our morning with animals as you can see the Green peppers loved hanging out with the chickens! We found 17 eggs, with one hen laying on 6!
After animal chores we made a snack for the ponies. We learned about knife safety and nutrition.
Then off to feed the ponies! They LOVED their snack!
After horses we went on a hike with Mr. Mike to explore the forest. We learned how to identify some plants and explored animal homes.
After all that walking we were hot and needed to visit the Mrs. Mister to cool off.
Then it was time for our human snack and reflection. What a wonderful day :)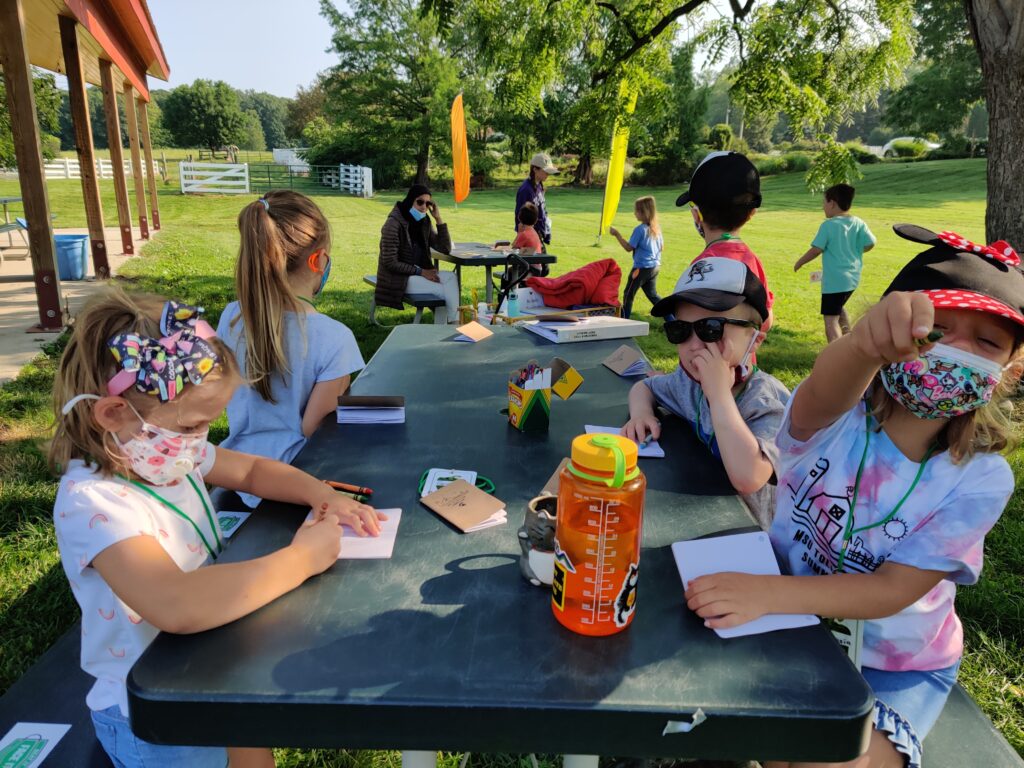 ---
Thursday
Happy Thursday and another day of no rain :)
Today we have a busy day planned! Hope we can fit it all in :)
First stop is to visit Ms. Darby in the CSA Fields where we can learn about ag and growing vegetables. We walked the tomato pepper hoops, we sniffed sage, we touched dinosaur kale, and we ate basil. The morning crew even got to pull some carrots and the afternoon crew learned about pests (horn worms, gross!).
After the CSA fields we went to do our animal chores! We had a lot of fun with the goats, ducks, and chickens!
After chores we went off to explore the pond and have a snack of farm fresh carrots and cucumber.
After the pond we went to the horse barn to meet Ms. Sam and learn all about horse grooming. We groomed Sesame and Friday our two ponies.
---
Then it was time to go home! See you all tomorrow!
---
Friday!
Rainy Friday! We did a lot of everything.
First, we painted backpacks using fruits and vegetables as stamps.
Then we went out an hung out with the animals. Some inside and some outside.
Then when the weather picked up we found shelter and read a book and had snack. Smoothies with hidden veggies today!
A lot of rain fun was had since there was no thunder to scare us away!
We said our goodbyes to the worms as we reviewed what it means to compost.
See you next year Sprouts! We had a blast learning with you :)