SPRT student is passionate about a career in youth and community recreation
Andre Harris is a Sustainable Parks, Recreation, & Tourism major. He's excited about getting youth and teens involved in outdoor recreation programs.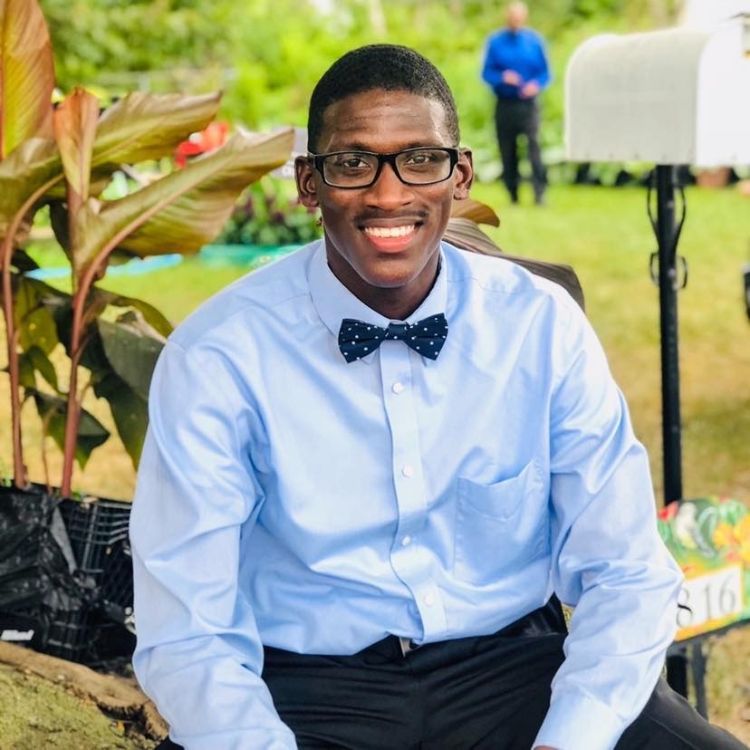 Andre Harris works with the Detroit Parks & Recreation Division where he leads and assists with recreational programs for youth, teens, and adults.
His internship as the Day Camp Director and work as an aid to the executive team for the recreation complex is helping him gain experience with customers' needs and concerns. He's looking forward to a career advocating for people and the environment.
During his time at MSU, Harris is engaging in volunteer work and student organizations that are helping him prepare to be a leader in his field.
Read about his experiences in the Sustainable Parks, Recreation & Tourism (SPRT) major below!
Hometown:
Detroit, Michigan
Expected graduation date:
May 2021
Why did you choose your major?
I choose the Sustainable Parks, Recreation, & Tourism Major because I grew up in parks and recreation, and knew I wanted to lead and be an advocate for traditional and nontraditional youth and teen parks and recreational programs in Michigan. I knew for a while this field of work was the career path for me and MSU's SPRT major was the best for me.
What has been one of your best experiences within your major so far?
One of my best experiences with my major so far is attending and volunteering at the Annual mParks Conference and Trade Show where I was able to interact, participate, and learn with students, professionals, and executives from all around Michigan in the best field just for parks, recreation and tourism.
What do you want others to know about this major?
This major is the most overlooked but definitely a hidden jewel.
Sustainable parks, recreation and tourism are areas important in everybody's everyday life. Some people don't respect it as a remarkable career path but the professionals, educators and students in the field are the main puzzle piece to most communities in Michigan.
What are your future plans?
I want to work in community recreation, primarily creating and executing programs for youth and teens in the metro Detroit area. I want to be able to advocate for the environment, youth, teens, adults and seniors in the field, and eventually move into a great leadership position.
What's your favorite thing about MSU?
My favorite thing will probably be the Sustainable Parks & Recreation Club on campus, led by Dr. Crystal Eustice, who is more than an advisor but a great asset to the Department of Community Sustainability. Also, just the atmosphere of being a Spartan at MSU is breathtaking!