Stella Cash receives highest honor from the Academy of Nutrition and Dietetics
Michigan State University alumna Stella H. Cash received the Academy of Nutrition and Dietetics 2019 Marjorie Hulsizer Copher Award on Oct. 26.
Stella H. Cash, Michigan State University alumna, received the Academy of Nutrition and Dietetics 2019 Marjorie Hulsizer Copher Award. The award is the highest honor from the academy, which recognizes Cash's distinguished career and the many contributions she has made to the academy, its foundation and the nutrition and dietetics profession.
The award was presented Oct. 26 in Philadelphia, Pa. at the academy's Food and Nutrition Conference and Expo, the world's largest organization and meeting of food and nutrition professionals.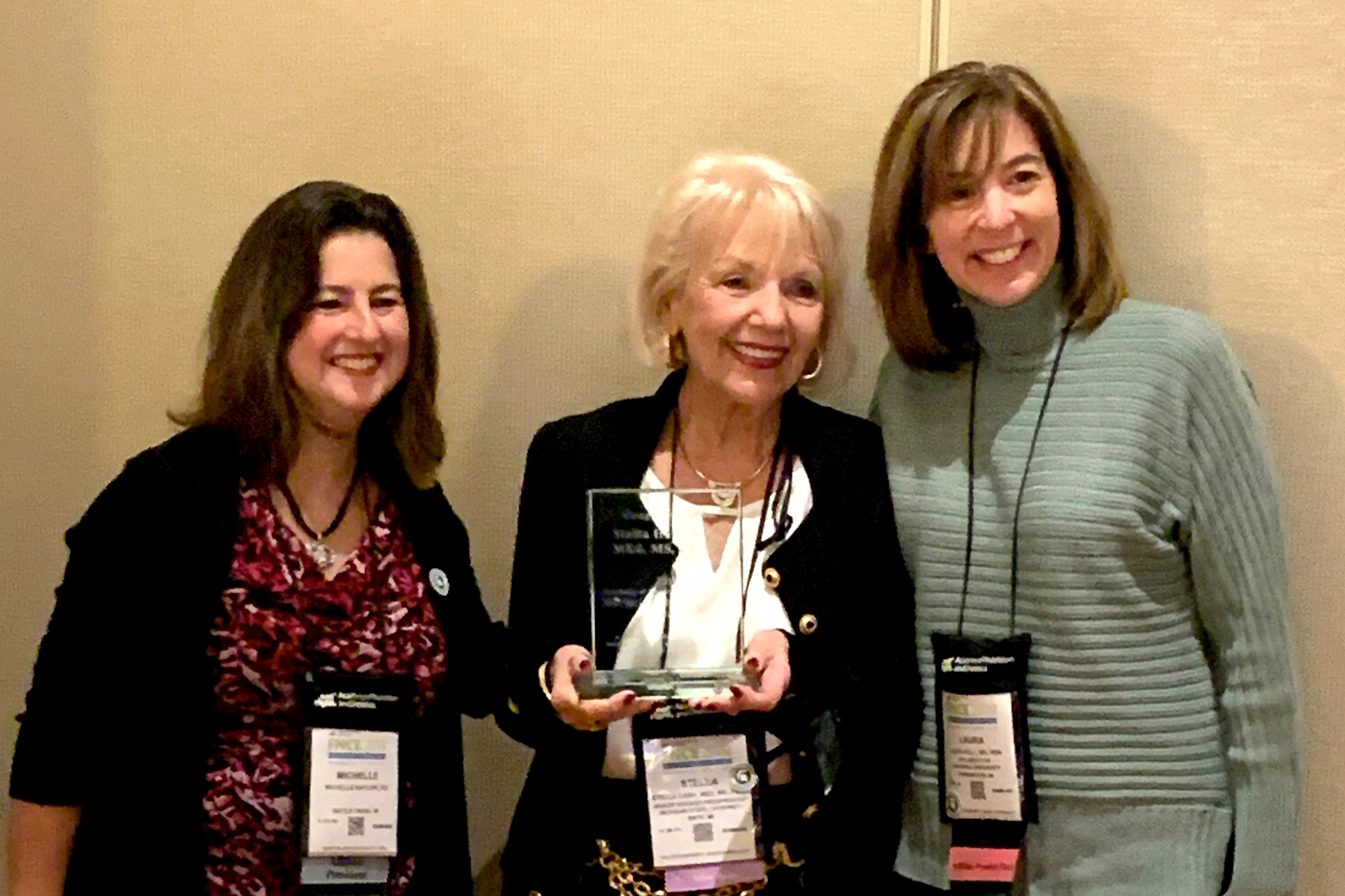 "I am so honored to receive this award. The academy has a membership of around 100,000 and I am the third person to receive this honor since it was first established 74 years ago." Cash said. "The last person to receive the Copher worked at Kellogg and developed Rice Krispie treats as a way to support our US troops during WWII."
She added, "This award is so rewarding to me personally, but it is also good for our MSU Dietetic Program, which I led for over 25 years."
Cash received her master's degree from MSU in institution administration from the Department of Food Science and Human Nutrition. She served as director of the MSU dietetics program for more than 25 years. Among her roles at MSU, Cash was project manager for the Department of Radiology, division of sports medicine where she helped to develop the sports nutrition program. She also served two years as interim executive director of the MSU Alumni Association.
Cash established a nutrition consulting firm, Food Creations Inc., where she consulted for Kellogg and other large companies for many years.
After retiring from MSU in 2010, Cash became vice president of development and strategic partnerships for the Sparrow Health System and served on the Sparrow Foundation board of directors. In 2017, she was appointed as a senior advisor to the president and provost for international engagement at MSU.
Cash continues to serve her local community as a board member for the Arts Council of Greater Lansing, the Tri-Star Trust Bank and the University Club of MSU. She previously served the Zonta Club of East Lansing and Women Working Wonders, an organization supporting women's health and wellness in mid-Michigan.
In addition to her degree from MSU, Cash received a bachelor's from the Arkansas State Teachers College and a master's in education from the University of Arkansas.