Three food businesses win $20K at Start Garden Demo Day
The annual event held in Grand Rapids, Michigan took place on September 20, 2023.
Calder Plaza in downtown Grand Rapids, Michigan was the location of the 2023 Demo Day hosted by Start Garden, an entrepreneurial support organization. Ten $20K awards were given out at the end of the event, along with one $5K People's Choice Winning Business and one high school student award winner.
Thirty of the 100 participating Demo Day businesses were food or beverage businesses. The top 100 participating businesses were selected in July from over 400 applicants. The finalists each received $1,000 to spend on their presentations at Demo Day. Participating businesses were required to submit a written executive summary about their business idea as well as a twelve-month financial projection on how they planned to use the award. In addition, Northern Initiatives offered a $20K loan with special terms to any of the ten award-winning businesses.
The Michigan State University Extension Product Center provides business counseling and technical assistance to Michigan-based food and beverage businesses, including to many of the participating businesses at Demo Day.
Paul Reiss, co-owner of Protein Pints and an MSU student, commented, "The MSU Product Center assisted me in simplifying our financial projections. Sometimes you are too close to the business to see it from an outsider's perspective. The Product Center reviewed our information, much like a judge would, and provided helpful guidance on how to present a financial projection that was easier to read and understand."
Protein Pints was one of the $20K winners at Demo Day and will be expanding its product line in more Meijer Stores. Currently, you can find Protein Pints in Bridge Street Market in Grand Rapids, Capital City Market in Lansing, at Love's Ice Cream in the Downtown Market, and at the MSU Dairy Store on campus in East Lansing.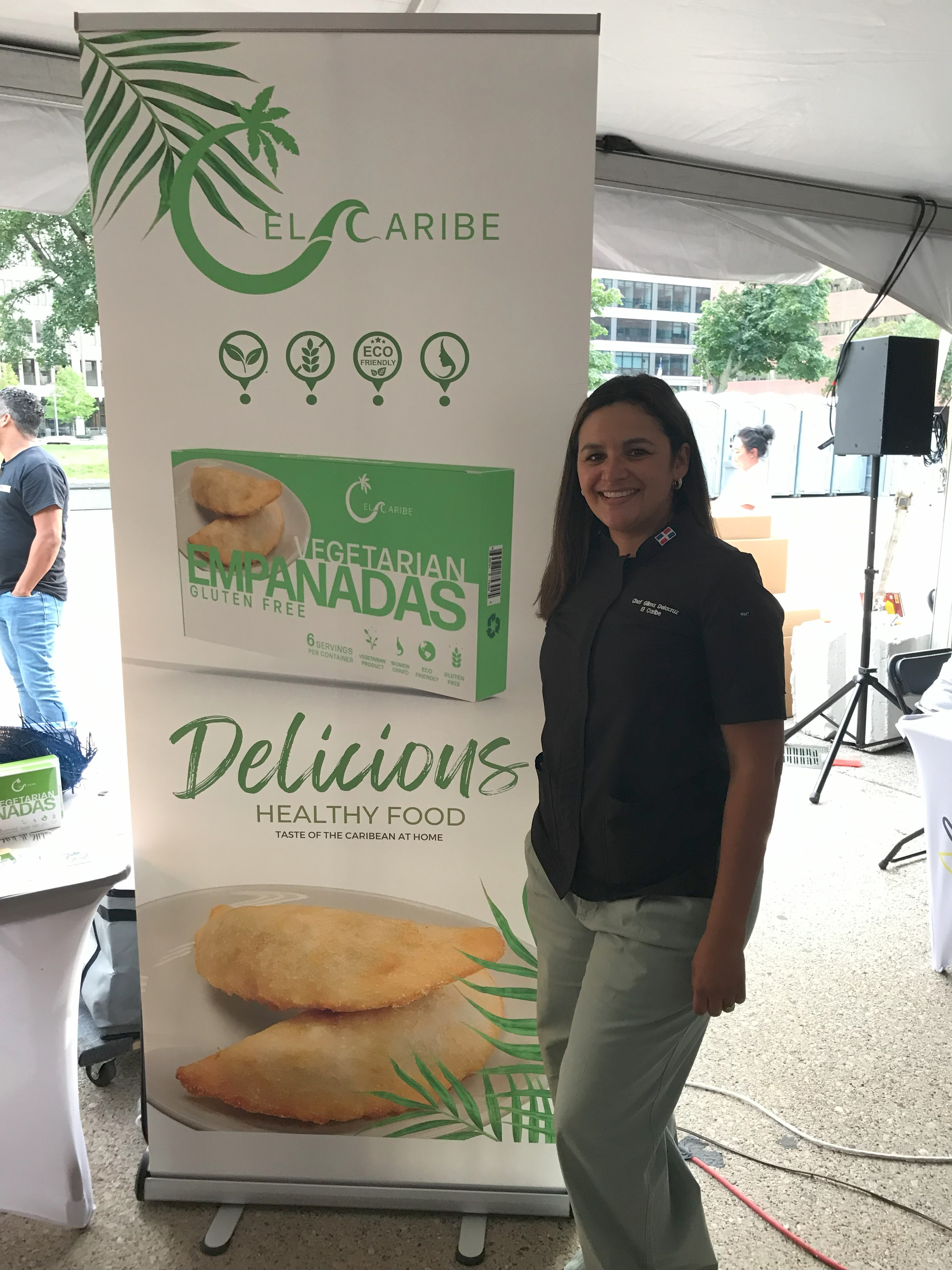 Gilma De La Cruz, co-owner of El Caribe Food Truck, also was a $20K winner. Gilma says, "The MSU Product Center connected us to The Michigan Good Food Fund, which supported the costs of a Nutrition Fact label for our frozen empanadas that we plan to launch at Bridge Street Market and in other Meijer stores."
Madre Masa & Tortillas was the third food business to win a $20K prize. This business is also a graduate of SpringGR's KIP program and utilizes the Kzoo Station incubator kitchen.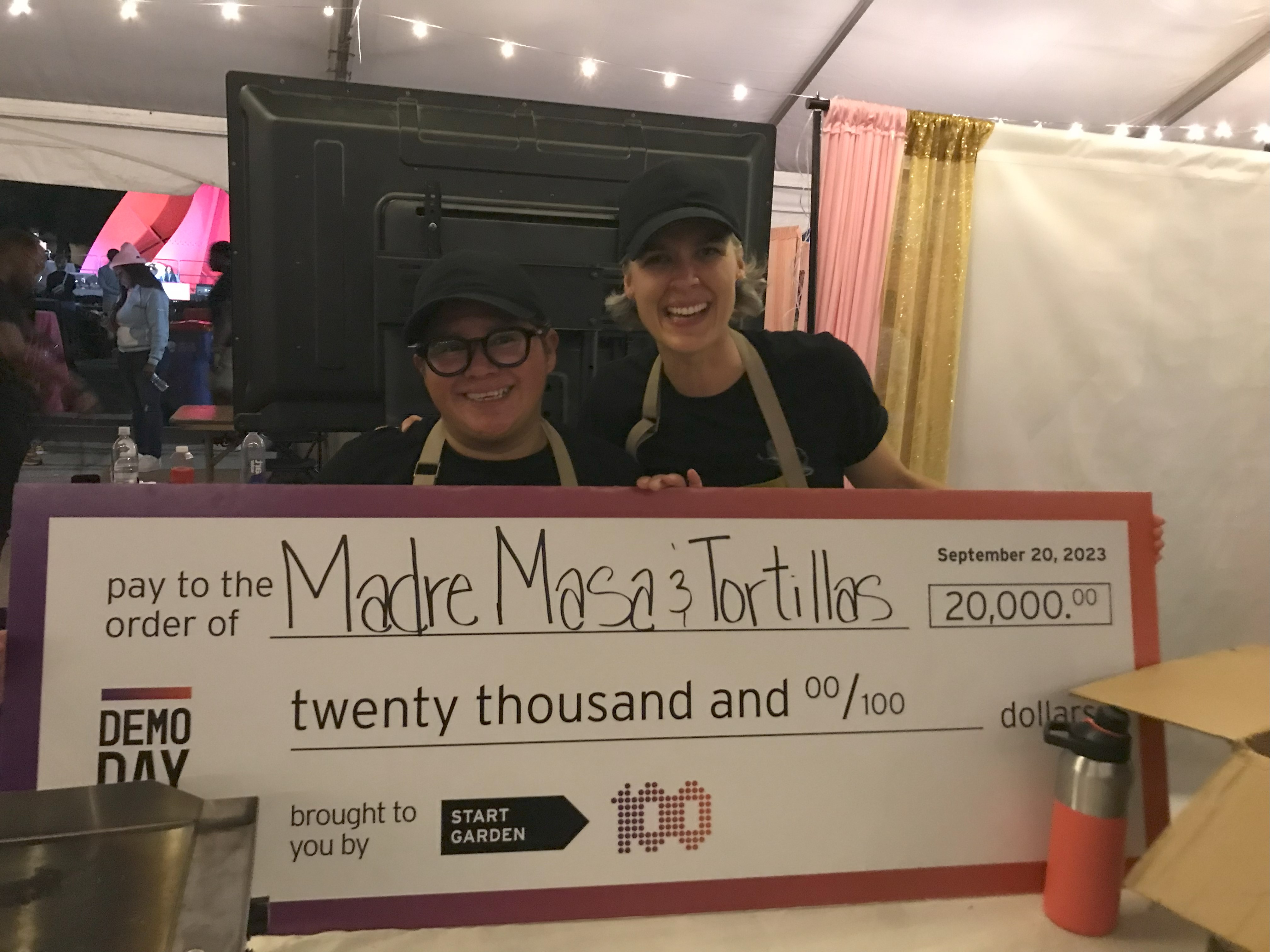 "Kendra with the MSU Product Center helped us understand the next steps for bringing our MI Organic corn tortillas brand, Madre Masa & Tortillas, to market. By supporting us with our early licensing, packaging, and pricing questions to directly connecting us with local retailers and distributors in Michigan, the Center gave us the clarity and confidence we desperately needed to pursue our Michigan-made specialty food business. We are grateful for this community resource and all the personalized support we've received!"
Entrepreneurs interested in participating in Start Garden's 100 Ideas and Demo Day event are encouraged to pitch at one of the monthly 5x5 Night competitions to win $5,000. These events are great practice for Demo Day.
Food and beverage businesses that need help with licensing, business planning, marketing, packaging, labeling, and pricing are encouraged to request counseling from Michigan State University Extension's Product Center through their website. Click on the "Become a Client" link and complete the form. Applicants will be asked to pay a one-time $100 application fee to join.
To follow these Demo Day winners, please connect with them on social media:
Protein Pints
El Caribe Food Truck
Madre Masa & Tortillas