What makes a strong food brand?
Strong brands create loyal customers who purchase more frequently or at a higher price; the Brand Report Card, by Kevin Lane Keller, describes how to build a compelling brand.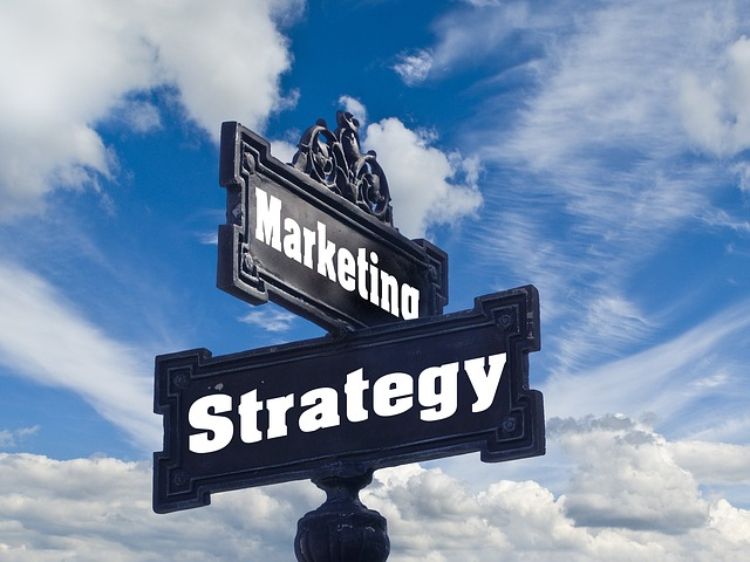 A brand identifies your business and cues customer behaviors, feelings and actions. Branding is more important than ever in the modern world. According to Jon Simpson in his post, "Finding Brand Success In The Digital World" for Forbes, Americans receive on average between 4,000 and 10,000 marketing messages a day. An intentional brand helps a business cut through the noise to get the attention of their target customer. Below are the top 10 traits of strong brands from Kevin Lane Keller's article, "The Brand Report Card," appearing in the Harvard Business Review, tailored to food industry examples.
The brand delivers the benefits desired by customers
Customers can purchase from the same category, like coffee, for very different reasons. The slogan "America Runs on Dunkin" could denote speedy service to help busy customers move on to work. According to Keller for the Harvard Business Review, Starbucks sells more of a comfy, coffee house experience. Starbucks must excel at creating a certain atmosphere while Dunkin must excel at service time to deliver the desired benefit to their respective customers.
Stays relevant
A brand must keep pace with their customers to stay relevant. This includes what is physically provided and marketing items. Keller shares that these intangibles are items like brand personality, ideal customer images, situations when customers think a product is used, and the feelings the brand spurs in the target customer. The key is to pursue these topical changes while maintaining consistent messaging to the target customer. For example, Gatorade has changed its slogan from "give your body what it's thirsty for" in the 1970s to "is it in you" in the 2000s to "fuel tomorrow" in the 2020s. While the wording has changed, the core message of athletic excellence and competition has stayed the same.
Prices are based on value
Customers do not purchase products because they are cheap. They purchase products that are valuable. Value is the difference between all the perceived benefits the customer receives and the purchase price the customer must pay. There's value in both cheap and expensive products. A brand manager must know where value comes from and price the product accordingly. Value-based pricing is one of the most effective ways to increase profitability and brand positioning.
Well-positioned relative to competitors
A brand should balance points of equivalency with points of difference, according to Keller. A common point of equivalency, and the most important attribute to consumers in the food industry, is taste. A brand's product must taste good relative to competitors while meeting expectations for their specific grocery category. For example, meat snacks are also expected to have a certain amount of protein and to be satisfying. A brand must meet these basic expectations while creating meaningful points of difference. It may be more healthy, more convenient or targeted to a certain group, like parents. This positioning must be selected carefully because a brand cannot be all things to all people. Healthful positioning, for example, may come at the expense of appearing indulgent.
Is consistent
A good brand must maintain a certain level of consistency. Otherwise, customers will become confused about the brand's value relative to competitors. Re-positioning or rebranding is a big action that should not be undertaken lightly. For example, according to the Branding Journal, a packaging redesign by Tropicana in 2009 decreased sales by 20% and cost the company more than $50 million dollars over a few months. In his Harvard Business Review article, Keller notes a great example of how inconsistent marketing messages significantly decreased sales at Michelob.
The brand portfolio makes sense
A brand must be relatively consistent in its product development actions, just the same as in its marketing actions. The product portfolio must be recognizable, and sensible, from the customer's perspective. Kellogg's, for example, makes mostly grain-based foods like Poptarts, Nutri-grain and assorted cereals. It might seem out of place if energy drinks were added to this mix. Colgate Beef Lasagna, Frito Lay Lemonade, and Life Savers Soda may seem bizarre, but each is a real example of a launched, and failed, product portfolio extension, according to C. Merle Crawford and C. Anthony Di Benedetto in their textbook for McGraw Hill, "New Products Management: 12th Edition."
Marketing activities are coordinated
There's a reason why companies undertake each marketing action. Brita, for example, sponsors clean water activities. It wouldn't bolster the brand position of the water filter company to sponsor a mountain bike race. That makes a lot of sense to Red Bull who sponsors these events in line with their more aspirational brand positioning. To be meaningful to the customer, marketing actions must be coordinated with each other and the brand position.
What the brand means to customers is well understood
Knowing how customers relate to a brand is integral to making business decisions. There's no greater cautionary tale than that of New Coke. In 1975, Pepsi launched the "Pepsi Challenge," a blind taste test between Pepsi and Coke, as detailed by James C. Cobb in his article for Time, "What We Can Learn From Coca-Cola's Biggest Blunder." It happened that customers were choosing Pepsi by a wide margin, causing Coke to lose market share. In response, Coke launched a new, sweeter variant called New Coke. The response? Up to 8,000 customer calls a day complaining about the change and decreased overall sales. Coke failed to understand the tradition and emotion customers associated with their brand.
Is supported over the long run
Without consistent time and money, even strong brands lose traction with audiences. Brand erosion happens relatively quickly. One example, according to Keller's Harvard Business Review article, is Coors who precipitously cut marketing expenditures in the late 1980s, causing their beer sales to halve by 1994. Consumer packaged goods companies, like Coors, must spend a lot on marketing due to intense competitive pressure. For example, according to Nils-Gerrit Wunsch in his report for Statista, Campbell Soup Company spent $817 Million dollars in marketing in 2021, comprising nearly 10% of overall sales.
Sources of brand equity are well monitored
Brand positions change with the times. A brand audit can provide feedback on how customers actually regard a brand, versus how managers think they do, as explored by Jodi Amendola in her post for Forbes, "Outside Looking In: Why You Should Do A Marketing Audit." It's important, whether through a formal audit or not, to receive critical feedback on a brand's position. Planning is challenging if you don't know where you are currently.
Reference to commercial products, trade names or slogans does not imply endorsement by Michigan State University Extension or bias against those not mentioned.
MSU Product Center
Branding is key to long term equity, customer retention and profitability. For best practices on building and managing a food brand, consider working with Michigan State University (MSU) Extension's Product Center. The MSU Product Center is an organization that brings together on-campus expertise in the sectors of food, agriculture, and natural resources to help entrepreneurs define and launch innovative products. Field-based innovation counselors advise entrepreneurs on business planning, regulatory requirements, and product development needs. To access business development assistance, select the request counseling tab on the MSU Product Center website or call 517-432-8750.