What's behind rising food prices?
Associate Professor David Ortega offers insights about rising food prices that he has shared on PBS television and in the Wall Street Journal.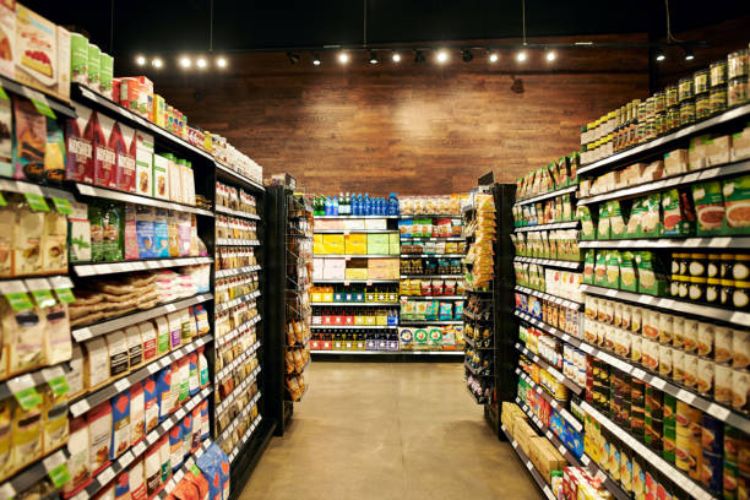 U.S. consumers are caught in a perfect storm as health, policy, and climate forces converge to trigger unprecedented food inflation in the last two years. Food prices today are 12% higher than they were a year ago. Dr. David Ortega, an associate professor and food economist in the Department of Agricultural, Food, and Resource Economics (AFRE), has been interviewed recently on PBS and in the New York Times about where food prices are headed. He and doesn't see much relief in the short term.
"For consumers to start to see a decrease in prices, there are underlying factors that will need to be addressed," says Ortega.
Those factors include COVID-19, the war in Ukraine, and climate change, according to Ortega. Today's current food price landscape found its start in the COVID-19 supply chain bottleneck. Stay-at-home orders triggered a sea change in consumer behavior.
"We immediately noticed that people changed the way they shopped for food," Ortega observes. "When they couldn't go out to restaurants, people rushed to the grocery store, and ultimately this placed a lot of stress on the supply chain."
Beyond consumer buying habits, industries in the food and agricultural supply chain were impacted as well. The virus attacked workers at food processing and packing plants, reducing the food supply. The war in Ukraine has squeezed food supplies further.
"Russia was preventing a lot of that grain and commodities from leaving the Black seaports in Ukraine," Ortega says. "This sent a spike in commodity prices as Ukraine is a major supplier of wheat and vegetable oil to the world market."
Moreover, Ortega continues, "Much of food costs has to go with things like transportation, processing, wholesale and retail, and trade – all of which are seeing costs increase quite substantially." These costs are impacted by energy prices, fertilizer prices, labor, and transportation; which were all increasing prior to the war in Ukraine.
On top of the pressure from the pandemic and the war, weather too has hammered food supplies. Extreme heat and drought has crippled production in the western United States, while China experienced one of its hottest and driest summers on record. Additionally, places like South America, Canada, and Europe had significant heat waves. Ortega says, "The drought and heat has resulted in less food, lower productivity, and ultimately upward pressure on prices."
Although food price inflation has shown signs of cooling since August, consumers still face the highest food prices in years. What should they expect looking ahead?
"The top takeaway is that food prices will not be coming down in the short term," Ortega explains. "Many grocery stores and retailers recognize that food is becoming extremely expensive for consumers. Stores are responding to consumer concerns by running promotions to get consumers into the store. Which leads to the second takeaway: it pays off to shop around at various retailers and find the best deals."