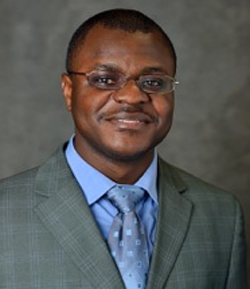 Department of Agricultural, Food, and Resource Economics Assistant Professor Felix Kwame Yeboah has been named a Nonresident Fellow on Global Food and Agriculture with the Chicago Council on Global Affairs, effective September 2018.
"I feel greatly honored to join the ranks of such a distinguished class of experts on global issues, especially at such an early stage of my career," said Yeboah. "This fellows program provides a unique platform to share ideas, publicize research findings, and engage with policymakers on pressing global issues at the highest level. I hope to take advantage of that platform to advance innovative solutions to pressing challenges facing global youth."
The Chicago Council on Global Affairs is an independent, nonpartisan membership organization that provides insight and influences the public discourse on critical global issues. Their fellowship programs aim to bring together top voices and thought leaders on these widespread issues together for collaboration and support.
Lead author of the Chicago Council's 2018 Global Food Security Report, Youth for growth: transforming economies through agriculture, Yeboah was invited to this fellowship for his focused work on mobilizing youth in Africa through food and agriculture. Yeboah has provided critical analysis and consultation on youth, agriculture, and African development for a number of international organizations including USAID, GIZ, IFAD and The MasterCard Foundation.
In this role, Yeboah will collaborate with other fellows focused on food and agricultural global issues, and contribute ideas for further solutions, led by the Council.
"My research and outreach pursuits are driven by a personal desire to be an agent of positive transformation to young people and rural communities around the world," said Yeboah. "I seek to inspire and mentor young people for academic and socio-economic success and work with rural communities to take greater ownership of their development efforts."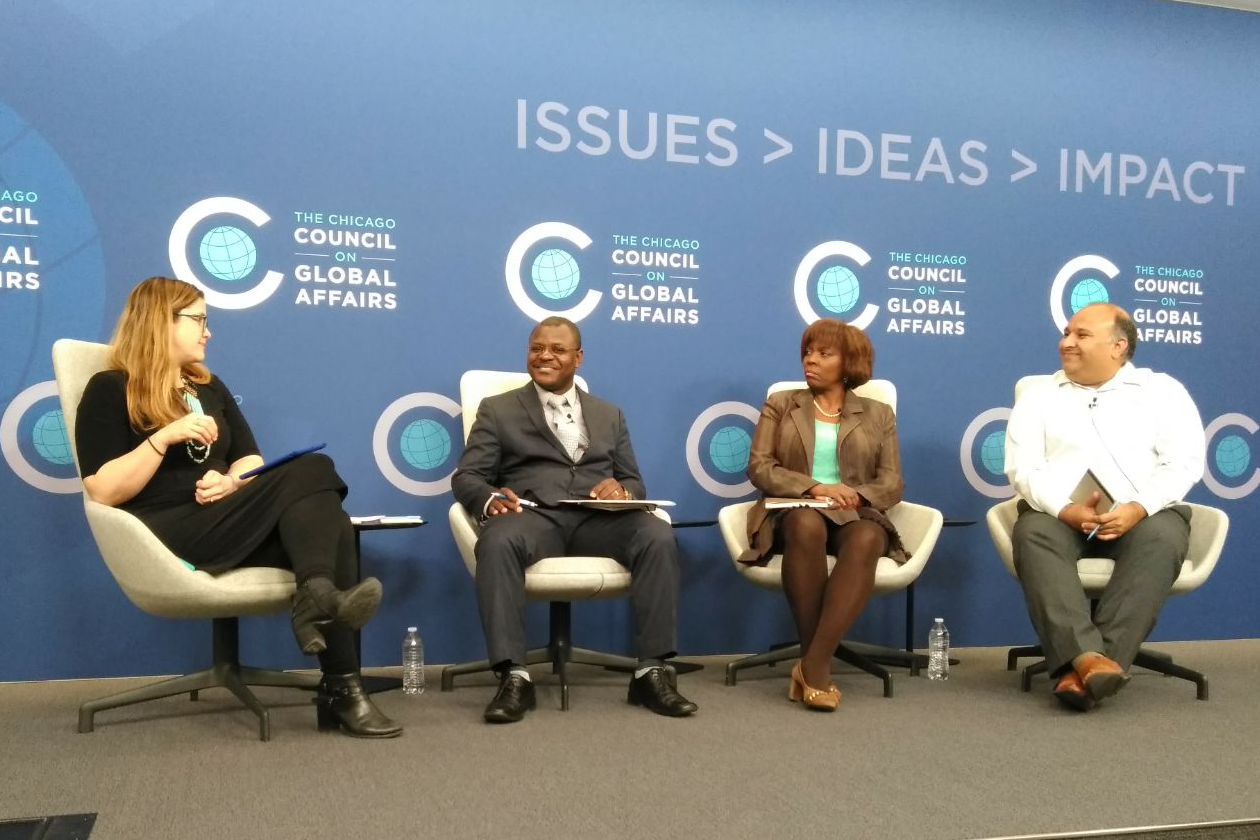 Yeboah speaking at the Chicago Council's event for Young Professionals
"Being a fellow provides me a platform to engage and influence the relevant institutions and policymakers whose decisions and actions have direct impact on young people and rural communities around world. It also affords me some stature, which I can use to inspire other young people, who share in my background, to reach greater heights in their professional endeavors."
As an assistant professor in the AFRE department and member of the department's Food Security Group, Yeboah credits his colleagues and mentors for continued support and guidance.
"My faculty mentors including Thom Jayne, Soji Adelaja and Mywish Maredia are incredible resources and an inspiration for me. Both our department chair and co-directors of the Food Security Group have provided me with a supportive environment to exercise my scholarship," said Yeboah. "I am indebted to my AFRE colleagues and the support staff who facilitate travels, publicize the research, and shoulder the bulk of administrative responsibilities, so I can concentrate on my research and outreach endeavors."
Learn more about Dr. Yeboah and the Chicago Council on Global Affairs.