Doug Bessette, Ph.D.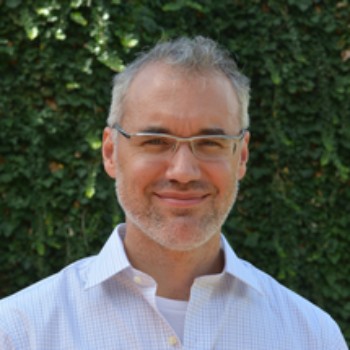 bessett6@msu.edu
Telephone: 517-353-0803
Cellphone: 734-649-9226

Department of Community Sustainability
Assistant Professor
Natural Resources Building
480 East Wilson Road, Room 327
East Lansing, MI 48824
Area of Expertise:
Clean energy, decision science, risk
---
Doug Bessette is an Assistant Professor in the Department of Community Sustainability, where he researches and teaches courses in sustainable energy, energy transitions and community energy development. He uses both an interdisciplinary coupled human-environment system and applied decision research approach to tackle multi-scale problems that often require identifying and analyzing complicated tradeoffs. In his applied work, Doug develops and deploys structured decision-making frameworks that incorporate value-focused thinking and help stakeholders to identify objectives, generate alternatives, predict consequences and make explicit tradeoffs between values and strategies. His past research has spanned multiple contexts including organic and sustainable agriculture, coastal climate risk management, natural resource management in developing territories and green infrastructure.
Doug earned his PhD in Geography from the University of Calgary in Alberta, Canada and his MSc from the Department of Community, Agriculture, Recreation and Resource Studies here at MSU. Following completion of his PhD, Doug worked as a postdoctoral scholar with the Network for Sustainable Climate Risk Management at Penn State University and as a Senior Research Associate in the School of Environment and Natural Resources at Ohio State University. Before completing his undergraduate degree he served four years in the U.S. Army as an M1A1 tanker.
Doug is also an affiliated faculty member of the Environmental Science & Policy Program (ESPP) at MSU.
Access Doug's personal website.
Follow Doug on Twitter at @dlbessette.
Recent Publications
Campbell-Arvai, V., D. Bessette, R. Wilson & J. Arvai. (in press) Decision-making for the environment, SAGE Handbook on Nature, Section: "Risk and the environment: social theories, public understandings, and the science-policy interface," ed. N. Pidgeon & B. Macgillivray.
Campbell-Arvai, V., D. Bessette, L. Kenney & J. Arvai. (in press) Improving decision making for carbon management initiatives. International Journal of Risk Assessment and Management.
Bessette D., & J. Arvai. (2018) Engaging attribute trade-offs in clean energy portfolio development. Energy Policy. https://doi.org/10.1016/j.enpol.2018.01.021
Bessette D., S. Zwickle, & R.S. Wilson (2018) In the weeds: Distinguishing organic farmers who want information about ecological weed management from those who need it. Renewable Agriculture & Food Systems. https://doi.org/10.1017/S1742170518000042
Bessette D., L. Mayer, B. Cwik, M. Vezer, K. Keller, R. Lempert & N. Tuana. (2017) Building a values-informed mental model (ViMM) for New Orleans climate risk management. Risk Analysis. DOI: 10.1111/risa.12743 http://onlinelibrary.wiley.com/doi/10.1111/risa.12743/full
Zwickle, S., R. Wilson, D. Bessette, S. Culman, & D. Doohan (2016) Facilitating ecological weed management decisions by assessing risk-benefit tradeoffs. Agroecology and Sustainable Food Systems, Vol. 40 Issue 7, P. 635-659. http://dx.doi.org/10.1080/21683565.2016.1166170
Bessette D. J. Arvai, & V. Campbell-Arvai. (2016) Expanding the reach of participatory risk management: Testing an online decision-aiding framework for informing internally consistent choices. Risk Analysis, Vol. 36, Issue 5, P. 992-1005. DOI: 10.1111/risa.12481 http://onlinelibrary.wiley.com/wol1/doi/10.1111/risa.12481/abstract
Kenney, L, D. Bessette & J. Arvai. (2015) Structuring decisions about energy in developing communities: an example from Canada's north. Journal of Environmental Planning and Management, Vol 58, Issue 5, P. 855-873. DOI: 10.1080/09640568.2014.899205 http://www.tandfonline.com/doi/abs/10.1080/09640568.2014.899205
Bessette, D., J. Arvai & V. Campbell-Arvai. (2014) Decision support framework for developing regional energy strategies. Environmental Science & Technology, Vol. 48, P. 1401-1408. DOI: 10.1021/es4036286 http://pubs.acs.org/doi/abs/10.1021/es4036286
Bessette, D. & R. Richardson. (2013) Evolutions in methods and technology for research in pro-environmental behavior. Building a Green Economy: Perspectives from Ecological Economics, ed. R. Richardson. Michigan State University Press. P. 295-312.
Arvai, J., R. Gregory, D. Bessette & V. Campbell-Arvai. (2012) Decision support for the development of energy strategies. Issues in Science and Technology, Vol. 28, No. 4, P. 43-52. http://www.jstor.org/stable/43315645
Tags: clean energy, decision science, department of community sustainability, sustainable energy