Dave D. Weatherspoon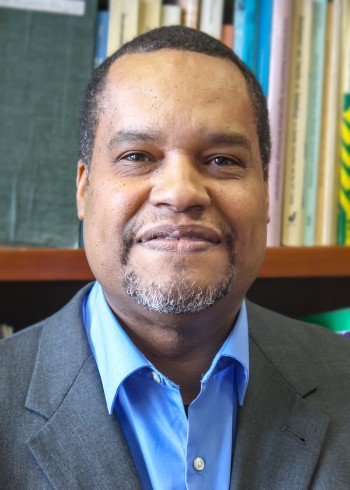 weathe42@msu.edu
Telephone: 517-353-9850

Department of Agricultural, Food, and Resource Economics
Professor
446 W. Circle Dr., Rm 213C
Justin S Morrill Hall of Agriculture
East Lansing, MI 48824-1039
Area of Expertise:
Agribusiness Management
---
Degree:
Ph.D., University of Florida
M.S., The Pennsylvania State University
B.S., Michigan State University
---
Publications on Google Scholar
Professor Dave Weatherspoon joined the Agricultural, Food and Resource Economics Department at MSU in 1998. He is appointed in the tenure system. Dave focuses on conducting research and teaching Food Industry Management. Prior to MSU, he was an Assistant and then Associate Professor of Agribusiness Management at Florida A&M University (1993 to 1998). Dave teaches marketing and industrial organization.
He has worked on projects in over 30 countries on food supply chain and international trade and marketing issues. He has been the driving force behind creating the "The FOOD SCENE Dialogues: Supply Chain Enhancements for the New Economy" was to create a forum to discuss issues that have the potential to revolutionize or disrupt the food supply chain around the world, particularly those issues needing thoughtful debate prior to their implementation. The research that ensues from these dialogues will be responsive to consumer and industry changes that appear to be long-lasting and impactful. Dr. Weatherspoon has inspired a team of young scientists to explore the inner workings of the food supply chain and to offer solutions to industry, government and academia.
Dave has raised over $20 million dollars in competitive grant money to support his Global research agenda. Currently his research is focused on organizational, technical and/or social innovations and how they impact the food supply chain. In particular, how food manufacturer/retailer innovations impact suppliers and consumers. Dave was also Director of a large MSUinternational project (Partnership for Food Industry Development - Fruits and Vegetables) that was completed in 2006.
Teaching Experience
AEC 841: Analysis of Food System Organization and Performance