Dave D. Weatherspoon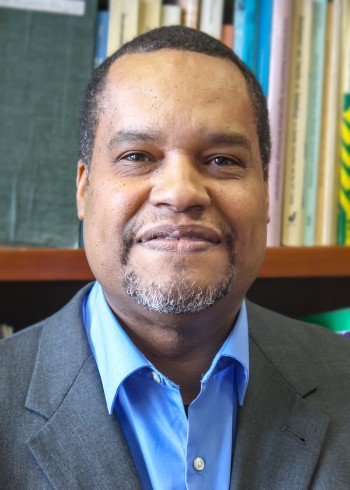 Department of Agricultural, Food, and Resource Economics
Professor
Telephone: 517-353-9850

446 W. Circle Dr., Rm 307
Justin S Morrill Hall of Agriculture
East Lansing, MI 48824-1039
Area of Expertise:
Agribusiness Management
---
Degree:
Ph.D., University of Florida
M.S., The Pennsylvania State University
B.S., Michigan State University
---
Publications on Google Scholar
Dave Weatherspoon is a professor in the Agricultural, Food and Resource Economics Department and Assistant Provost for Academic Strategic Planning at MSU. He is appointed in the tenure system. Prior to MSU, he was an Assistant and then Associate Professor of Agribusiness Management at Florida A&M University. Dave teaches food industry marketing and industrial organization courses. He has led agribusiness programs and numerous research and evaluation teams for the World Bank, Food and Agriculture Organization (FAO), United States Agency for International Development (USAID), global research institutes and universities to address the gnarly problems that poverty represents to millions of people in over 30 countries. His research on domestic and international food supply chain issues has been referenced in the literature and in the popular press; New York Times, Washington Post, Detroit Free Press, BBC, and the Associated Press. Currently his research is focused on the economics of food access, nutrition and health.
Research and Outreach Interests
Food Supply Chains
Industrial Organization
Program Evaluation
Strategic Management
Domestic & International Development
Nutrition
Teaching Experience
Taught undergraduate courses in Food Industry Management, Agribusiness Management, Market Analysis, and Sales (ABM 100 and 222; FIM 220) and a graduate course in Industrial Organization (AEC 841)