Michael T. Weber
Bio-Info
Professor Emeritus Michael T. Weber (1944-2021), Department of Agricultural, Food, and Resource Economics, was tenacious over his career in seeking to measure-up to the West African Proverb: "Partnership must be more than a word. It must be a behavior"
Michael T. Weber grew up on a cash grain farm in East Central Illinois and graduated from Tuscola High School. He started his professional career working for 3 years as a U.S. Peace Corps Volunteer/agricultural extension agent in rural areas of Huila, Colombia. He completed a B.S. degree from Southern Illinois University and an M.S/Ph.D. from Michigan State University (MSU). Working with MSU he was instrumental over 37 years of professional work in building and sustaining programs on marketing, international agricultural development and food security. His contributions have spanned areas of teaching, research, outreach, and service to the University.
Dr. Weber's faculty career at MSU began in 1976, when assigned for 2 years as a Visiting Professor teaching and helping develop a masters training program in the Department of Rural Economy at the Federal University of Ceara in Fortaleza, Brazil. Later at MSU he taught in the agricultural marketing area and helped develop international agricultural development and training activities of the University in Asia, Latin America, the Caribbean and especially in Africa.
Starting in 1984, Dr. Weber helped spearhead intellectual and managerial leadership for work by the MSU Food Security Group aimed at developing strategies to reduce hunger and poverty in low-income countries in Africa and elsewhere. In these efforts he served as Co-Director and Director for some 20 years of a flagship program in international agricultural and food-system development, the USAID-MSU Food Security Cooperative Agreements. In early 2007 he accepted an MSU field assignment as a long-term food security advisor/researcher in Zambia, Southern Africa. In June of 2009 he returned to East Lansing to continue assisting the MSUFood Security Group, helping backstop applied research and policy outreach in Zambia and other countries. He retired from MSU in August of 2011. Since then he has assisted AFRE leadership on a voluntary basis in improving the Departmental website content and presentation of information for current and emeritus faculty, and on historical departmental accomplishments.
Throughout his career, Dr. Weber's professional work focused on improving the access to food in low-income countries through reducing costs and improving productivity of production and marketing activities throughout the food system. His research with Zambian and MSU colleagues focused on understanding the characteristics of smallholders, improving the functioning of food marketing systems, helping to understand relationships between smallholder income and land, and informing the reform of the fertilizer support program in Zambia. The MSU programs he has help implement over his career have joined together: 1) applied research by a large group of campus-based faculty and graduate students (many from developing countries), by MSU staff based in the field, and by host-country colleagues; 2) in-service training of local professionals; and 3) outreach programs which disseminate research results and stimulate the formulation of improved national food policies. This "joint-product" approach he helped pioneer, typifies a team approach to research, outreach and teaching by faculty, graduate students, and host-country counterparts. In this role his work has exemplified MSU's tradition of the timely application of the best features of the US University Land-Grant model to address the challenges of international development and poverty reduction. Recognizing this contribution, in 2003 Dr. Weber was awarded the Ralph H. Smuckler Award for Advancing International Studies and Programs at Michigan State University.
Dr. Weber has served as major professor for 39 M.S. and Ph.D. students at MSU. He also took the lead in developing a publication series of "MSU Food Security Policy Syntheses," which are read in research and donor institutions worldwide and are available on the Internet via the FS III and MSU AFRE home page. He also served for many years as editor of the publication series "MSU International Development Papers". He is fluent in Spanish and Portuguese, and has modest French capabilities.
Students
Student Mentoring
Teaching Experience
Marketing in Developing Country add on to AEC 841. ( )
Marketing - Agricultural Technolgy course. ( )
Marketing and Industrial Organization graduate course - University of Ceara, School of Agricultura graduate program in rural economy. (1977/78)
Pubs Online
Publication Listings Online (with many downloadable)
View Weber Publications and Citations at Google Scholar
View Weber Publications access statistics at RePEc Log Ec.
Selected publications, many downloadable
MSU and Related Publication Series Which Professor Weber Helped Develop at MSU Over his Career

Sample Publications
Haggblade, Steven, Agnes Andersson Djurfeldt, Drinah Banda Nyirenda, Johanna Bergman Lodin, Leon Brimer, Martin Chiona, Maureen Chitundu, Linley Chiwona-Karltun, Constantino Cuambe, Michael Dolislager, Cynthia Donovan, Klaus Droppelmann, Magnus Jirström, Emma Kambewa, Patrick Kambewa, Nzola Meso Mahungu, Jonathan Mkumbira, João Mudema, Hunter Nielson, Mishek Nyembe, Venâncio Alexandre Salegua, Alda Tomo and Michael Weber. 2012. Cassava Commercialization in Southeastern Africa. Journal of Agribusiness in Developing and Emerging Economies, Vol. 2 Issue 1, pp.4 – 40.
Staatz, John M., Andrew M. Kizito, Michael T. Weber and Niama Nango Dembele. 2011. Evaluating the Impact on Market Performance of Investments in Market Information Systems: Methodological Challenges. MSU Staff Paper No. 2011-08. Michigan State University, Department of Agricultural, Food, and Resource Economics.
The MSU Food Security Group. 2009. Lessons Learned from 25 Years of Food Security Research, Capacity-Building, and Outreach. October 30, 2009. MSUInternational Development Working Paper 101.
Kuteya, Auckland, S. Kabwe, M. Beaver, A. Chapoto, B. Burke, N. Mason and M. Weber. 2011. Statistical Report on Categorization of Rural Cropping Households in Zambia. Zambia Food Security Research Paper No. 51. Michigan State University, Department of Agricultural, Food, and Resource Economics.
Tembo, Gelson, Antony Chapoto, Thomas Jayne, and Michael Weber. 2010. Fostering Food Market Development in Zambia. Zambia Social Science Journal:Vol. 1: No. 1, Article 5.

Simasiku, Phyllis, Antony Chapoto, Robert B. Richardson, Mwape Sichilongo, Gelson Tembo, Michael T.Weber and Alimakio Zulu. 2010. Natural Resource Management, Food Security, and Rural Development in Zambia: Moving From Research Evidence to Action: Proceedings of the Public Forum. Zambia Food Security Research Paper No. 44. Michigan State University, Department of Agricultural, Food, and Resource Economics.
Hichaambwa, Munguzwe, Margaret Beaver, Antony Chapoto and Michael T. Weber. 2009. Patterns of Urban Food Consumption and Expenditure in Zambia: An Overview Report Based on the CSO/MACO/FSRP Food Consumption Survey in Urban Areas of Lusaka, Kitwe, Mansa and Kasama, 2007-2008. Zambia Food Security Research Paper No. 43. Michigan State University, Department of Agricultural, Food, and Resource Economics.
Jayne, Thomas S., Ballard Zulu, Gear Kajoba and Michael T. Weber. 2008. Access to Land and Poverty Reduction in Rural Zambia: Connecting the Policy Issues. Zambia Food Security Research Paper No. 34. Michigan State University, Department of Agricultural, Food, and Resource Economics.
Tschirley, David L., Danilo Abdula and Michael T. Weber. 2006. Toward Improved Maize Marketing and Trade Policies to Promote Household Food Security in Central and Southern Mozambique. Mozambique Food Security Research Paper No. RP 60E. Michigan State University, Department of Agricultural, Food, and Resource Economics.
Mather, David, Cynthia Donovan, T. S. Jayne, and Michael T. Weber. 2005. Using Empirical Information in the Era of HIV/AIDS to Inform Mitigation and Rural Development Strategies: Selected Results from African Country Studies. Agricultural and Applied Economics Association, vol. 87(5), pages 1289-1297.
Weber, Michael T., Cynthia Donovan, John M. Staatz and Niama Nango Dembele. 2005. Guidelines for Building Sustainable Market Information Systems in Africa with Strong Public-Private Partnerships. MSU International Development Policy Brief. Michigan State University, Department of Agricultural, Food, and Resource Economics.
Jayne, T.S., Takashi Yamano, Michael Weber, David Tschirley, Rui Benfica, David Neven, Anthony Chapoto, and Ballard Zulu. 2003. Smallholder Income and Land Distribution in Africa: Implications for Poverty Reduction Strategies. Food Policy, v. 28, no 2: 253-275.
Tschirley, David L., Cynthia Donovan and Michael T. Weber. 1996. Food Aid and Food Markets: Lessons From Mozambique. Food Policy, v. 21, no. 2: 189-209.
Jayne, Thomas S., Lawrence Ruby, Frank Lupi, David Tschirley and Michael T. Weber. 1996. Estimating Consumer Response to Food Market Reform Using Stated Preference Data: Evidence from Eastern and Southern Africa. American Journal of Agricultural Economics: August, 1996 (Volume 78, Number 3)
Tschirley, David L., and Michael T. Weber. 1994. Food Security Strategies Under Extremely Adverse Conditions: The Determinants of Household Income and Consumption in Rural Mozambique. World Development, 22.9: 159-173.
Weber, Michael T., John M. Staatz, John S. Holtzman, Eric W. Crawford and Richard H. Bernsten. 1988. Informing Food Security Decisions in Africa: Empirical Analysis and Policy Dialogue. American Journal of Agricultural Economics, v. 70, no. 5: 1044-1052.
Notable Docs/Pres
Notable Publications and Presentations (downloadable)

Weber Contributions to AFRE's Website – Extensive historical collections were compiled and posted, detailing contributions by 73 Emeritus/Former Faculty, and covering activities and outputs from 67 past International Projects (These were completed during his retirement consulting year in 2011, and continued for an additional 4 years of active voluntary effort.
Weber Contributions to Information about Past AFRE International Projects (Online Full Access)
Weber Contributions to Spotlighting the Broad Range of AFRE Client-Oriented Research and Outreach Activities (Through Dec, 2017)
Compilation of Historical AFRE Website Archives – Legacy Operating Versions of Prior AEC/AFRE Websites (1997-2017) Via The MSU Archive: Archive-It/Internet Archive Collaboration
Retirement Contributions

A Suggested List of Essential and Practical Steps to Enhancing Pelican Cove Tree Canopy and Understory Plantings. Part 1. Working draft 1– Nov 3, 2017 - M.T. Weber, MSU/AFRE Professor Emeritus , Pelican Cove, GL 308, Sarasota, Florida.

A Suggested List of Essential and Practical Steps to Enhancing Pelican Cove Tree Canopy and Understory Plantings. Part 2. Draft 1 in process – Nov 1, 2017 - M.T. Weber, MSU/AFRE Professor Emeritus , Pelican Cove, GL 308, Sarasota, Florida.

Spotting Potentially Problematic Tree Features Using Pelican Cove Examples, and Tree and Understory Planting Improvement Information Sources. Draft 5 – Nov 11, 2017 - M.T. Weber, MSU/AFRE Professor Emeritus, Pelican Cove, Sarasota, Florida

AFRE Website Training Materials
Value Chains for Staples Compared to Other Crops: Implications of Key Differences and Comments on Competitiveness. Michael T. Weber, Professor Emeritus. FAO/IFAD Consultation on Rebuilding West Africa Agricultural Production Potential: A Comparison of Commodity Chain Models and The Role of Small Farmers in Staple Crop Value Chains- FAO. Rome. Nov 2011.
Food Security by The Numbers. Observations from the USAID-MSU Food Security Cooperative Agreement FS III. Challenges in Collecting and Using Information To Inform Goals of Poverty Reduction, Food Security, Enhanced Productivity and Income Growth for Small-Scale Farmers. Michael T. Weber. Presented at 2010 USAID Economic Growth Officer's Conference. Washington DC. June 21-25, 2010.

Zambia Fertilizer Support Programme (FSP) Review. 2009. Agricultural Consultative Forum (ACF) & Food Security Research Project (FSRP) News Summary.

Guidelines for Building Sustainable Market Information Systems in Africa with Strong Public-Private Partnerships. 2005. by Michael T. Weber, Cynthia Donovan, John M. Staatz and Niama Nango Dembélé. MSU Policy Synthesis No 78.

Smallholder Income and Land Distribution in Africa: Implications for Poverty Reduction Strategies. 2003. by T.S. Jayne, T. Yamano, M.T. Weber, and D. Tschirley. Food Policy, Volume 28, Issue .3
Zimbabwe Food Security Success Story - Maize Market Reforms Improve Access to Food Even While Government Eliminates Food Subsidies. 1996. by T.S. Jayne, Lawrence Rubey, Munhamo Chisvo and Michael T. Weber. MSUPolicy Synthesis No 18.
Restructuring Food Systems to Support a Transformation of Agriculture in Sub-Saharan Africa: Experience and Issues. 1993. By John M. Staatz, T.S. Jayne, David Tschirley, James D. Shaffer, Josue Dione, James Oehroke, and Michael T. Weber. Paper presented at the AAEA Pre-Conference Workshop on "Post-Green Revolution Agricultural Development Strategies in the Third World-What Next?" Orlando, Florida, July 30-31.
Informing Food Security decisions in Africa: Empirical Analysis and Policy Dialogue. 1988. by Michael T Weber, John M Staatz, Eric W Crawford, Richard H Bernsten and John S Holtzman. American Journal of Agricultural Economics, Vol. 70, Issue 5.
A Diagnostic Perspective Assessment of the Production and Marketing System for Mangoes in the Eastern Caribbean. 1985. by Alan Hrapsky with Michael Weber and Harold Riley. MSU IDWP 23.
Marketing in Developing Countries. 1983. By Harold M. Riley and Michael T. Weber. Chapter 16 in Future Frontiers in Agricultural Marketing edited by Paul Ferris. Iowa State University Press.
Michigan Agriculture and Its Linkages to Developing Nations. 1984. Larry Lev, Michael T. Weber and Skip Bittenbender
Micro-Level Research on Rural Marketing Systems. 1980. by Roger Fox (University of Arizona) and Michael T. Weber (MSU). Contributed paper at the 17th International Conference of Agricultural Economists.
Weber End of Brazil Teaching/Research Report: Federal University of Ceara Fortaleza, Ceara. August 1976 to June 1978
Fomenting Improvements in Food Marketing in Costa Rica. 1973. By Kelly M. Harrison, James D. Shaffer and Michael T. Weber. Latin American Studies Center, Michigan State University
Spanish Version of above-under construction
Toward Improvement of Rural Food Distribution. 1977. By Michael T. Weber. PhD Dissertation

MSU and Related Publication Series Which Professor Weber Helped Develop at MSU Over his Career

Suggestions Professor Weber Developed for Revisions of the Food Security Group Website - 2015
Projects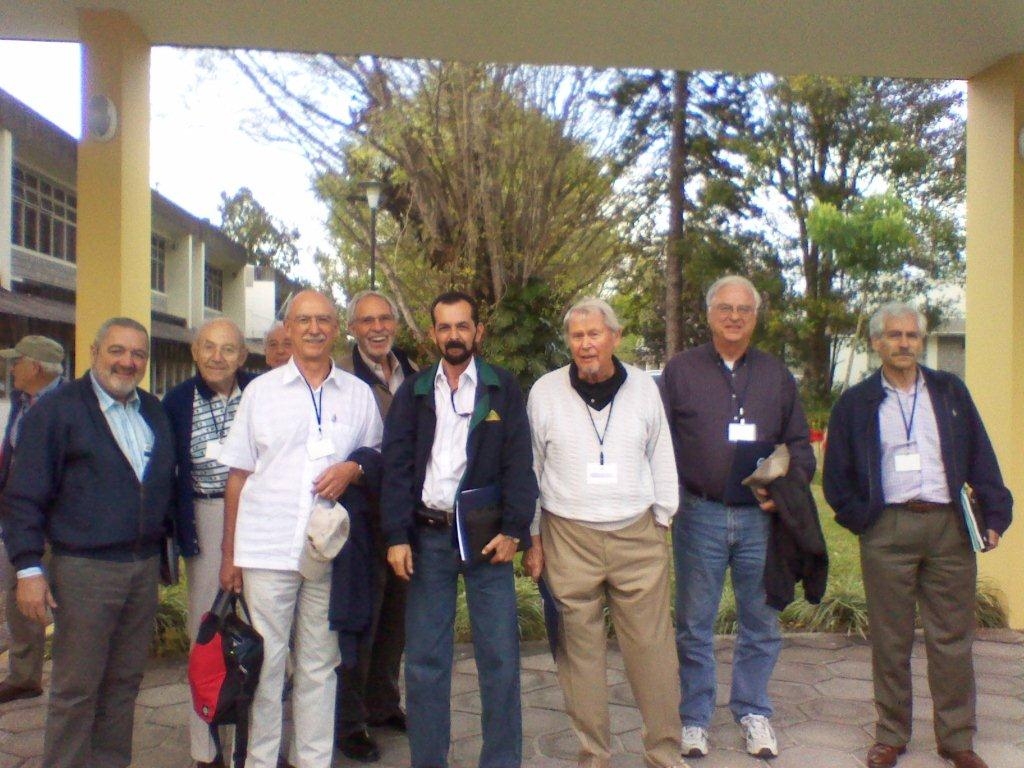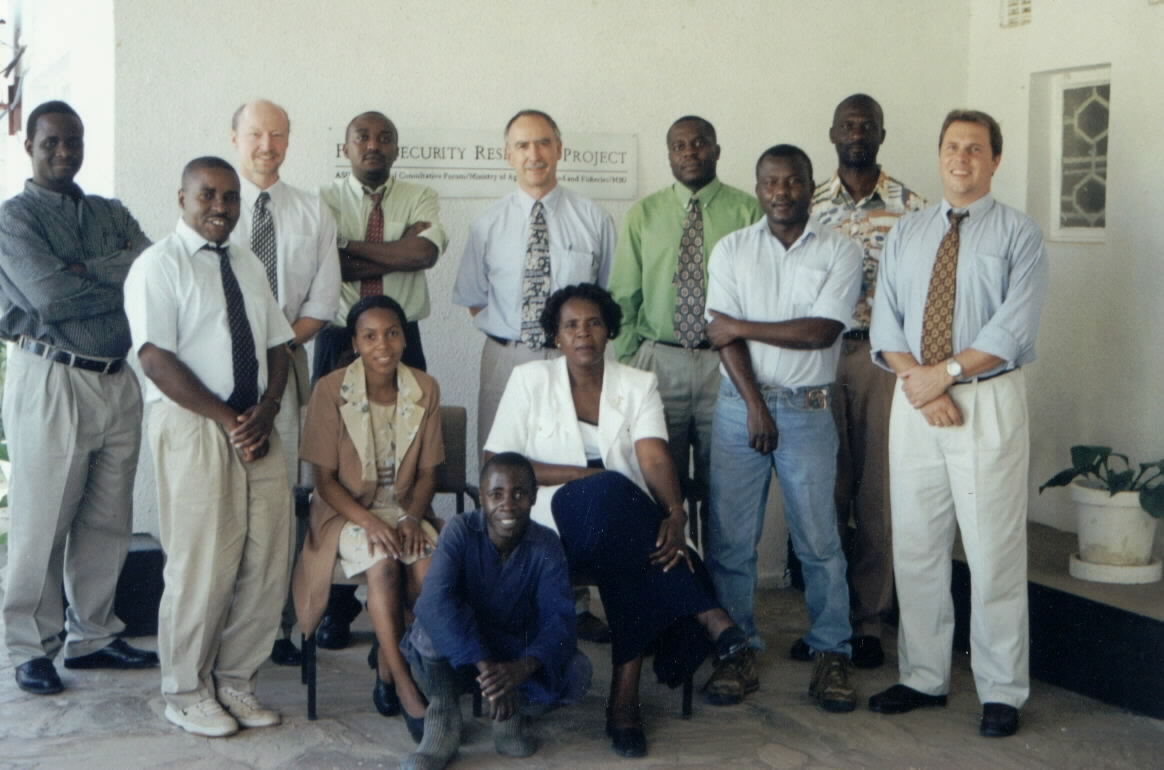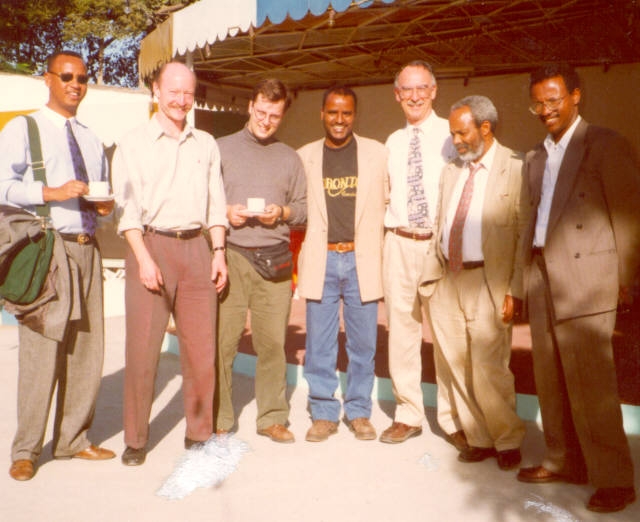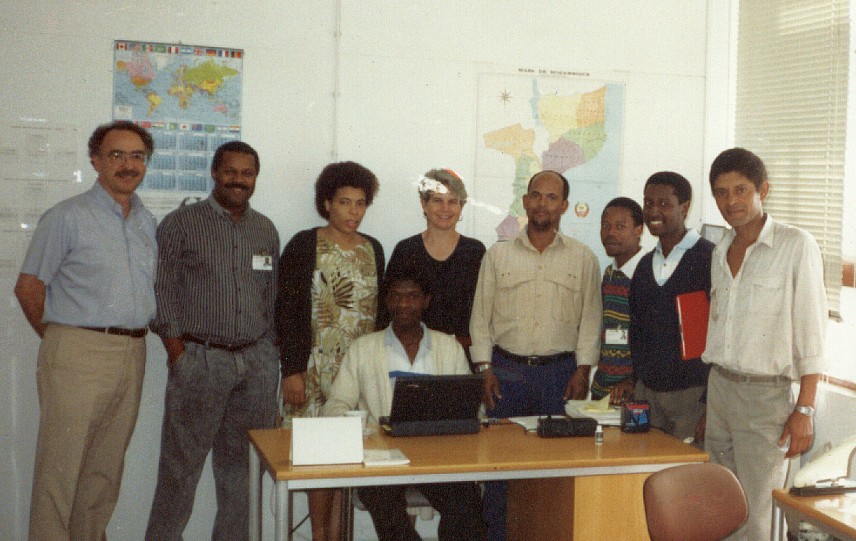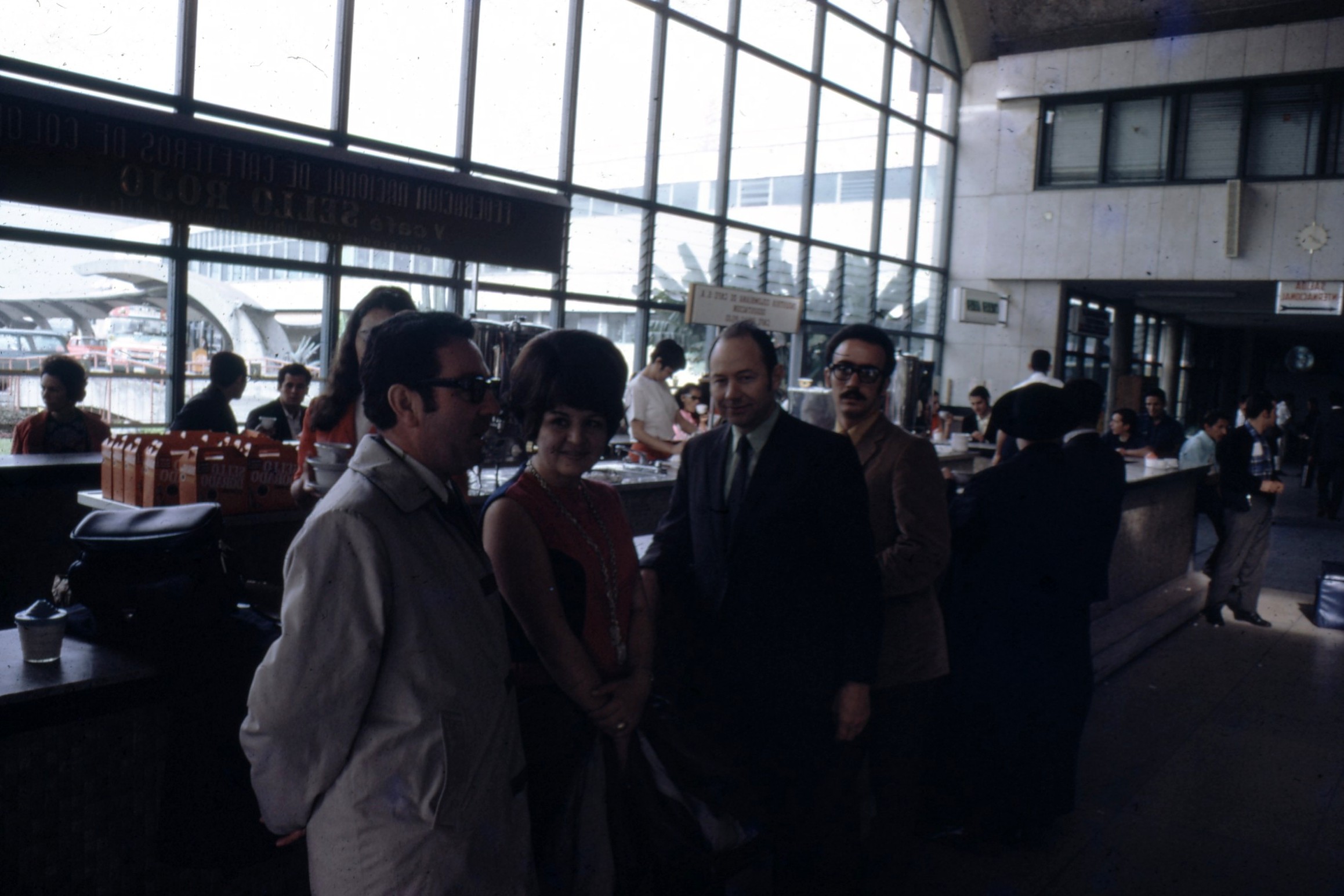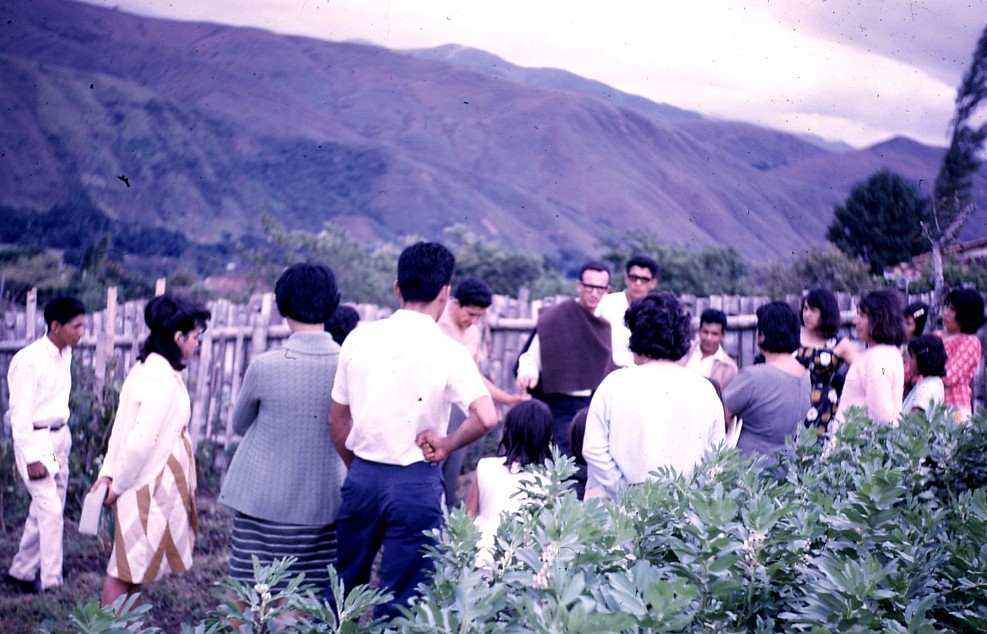 Related Work
Anticipating and Responding to Drought Emergencies in Southern Africa: Lessons from the 2002-2003 Experience

Published on October 1, 2006

Food Markets, Policy, and Technology: The Case of Honduran Dry Beans

Published on March 31, 2000

Successes and Challenges of Food Market Reform: Experiences from Kenya, Mozambique, Zambia, and Zimbabwe

Published on January 2, 1999

What Makes Agricultural Intensification Profitable for Mozambican Smallholders?

Published on October 31, 1998

Confronting the Silent Challenge of Hunger: A Conference Synthesis

Published on December 1, 1995