Remembering Mike Weber (1944-2021)
Professor Emeritus Mike Weber left a lasting impact on the Department of Agricultural, Food, and Resource Economics and on the lives of people around the world.
Michael Weber, Professor Emeritus in the Department of Agricultural, Food, and Resource Economics (AFRE) at Michigan State University (MSU) passed away in Miami, Florida on September 6th, 2021. Born on a cash grain farm in East Central Illinois, Mike dedicated his life to improving the lives of others through the study and application of agricultural economics. Fluent in Spanish and Portuguese, Mike started his professional career working for three years as a U.S. Peace Corps Volunteer/agricultural extension agent in rural areas of Huila, Colombia. He completed a B.S. degree from Southern Illinois University and an M.S/Ph.D. from MSU.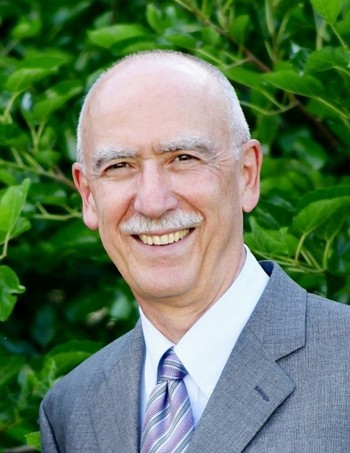 Mike joined the AFRE faculty in 1976 and remained in the department for 37 years. His research, teaching and policy outreach focused on improving agricultural marketing, food security and international development. He played a key role in shaping Department programs in Latin America, Asia and Africa, with a focus on institutional strengthening and human capital development. Mike undertook long-term assignments in Brazil and Zambia and played a pivotal role in the development of the AFRE Food Security Group (FSG), where he served as a director or co-director for nearly 20 years. As a director of FSG, Mike led the group's research and capacity-development efforts in eastern and southern Africa and laid the groundwork for the department's continued engagement in these regions to this day. In 2003, he and AFRE Professor John Staatz were jointly awarded the Ralph H. Smuckler Award for Advancing International Studies and Programs at MSU.
Mike's colleagues remember him for his rigorous work ethic and organizational skills, his love of storytelling and joy in helping young professionals in developing countries develop their skills, all undergirded by his commitment to reducing hunger and poverty across the world. For Mike, knowledge alone was not enough – it had to be communicated in understandable ways to those who could use it to make decisions that affected people's lives. David Tschirley, Professor and Co-Director of FSG, says, "It was always clear to me that Mike's focus was persistently on how best to do our work to benefit those we were serving, never about his own personal interest. People and ideas really did matter to Mike, and that came through to the end of his life."
Mike retired from the department in 2011 but continued to give back by helping modernize the AFRE website and by chronicling AFRE's history. Mike prepared detailed descriptions of past projects and biographies of former faculty members, many of whom he interviewed personally, and digitized a large number of project reports not readily available elsewhere.
Reflecting on Mike's post-retirement contributions, one of his former graduate students, Scott Loveridge, now an Assistant Dean for Faculty Affairs and Development at MSU, said, "He attacked the project with his usual zest, reaching out to families to obtain historical biodata/photos of deceased faculty, and compiling an interesting set of materials. AFRE now has the best record of its own history of any department at MSU."
During his time at MSU, Mike served as major professor for 39 M.S. and Ph.D. students, many of them from developing countries. Several of his advisees would go on to become his faculty colleagues in AFRE, a testament to his skilled mentorship of others. Mike will be remembered for his indelible impact on those who knew him and on all those who benefited from his teaching and research and its application throughout the world.