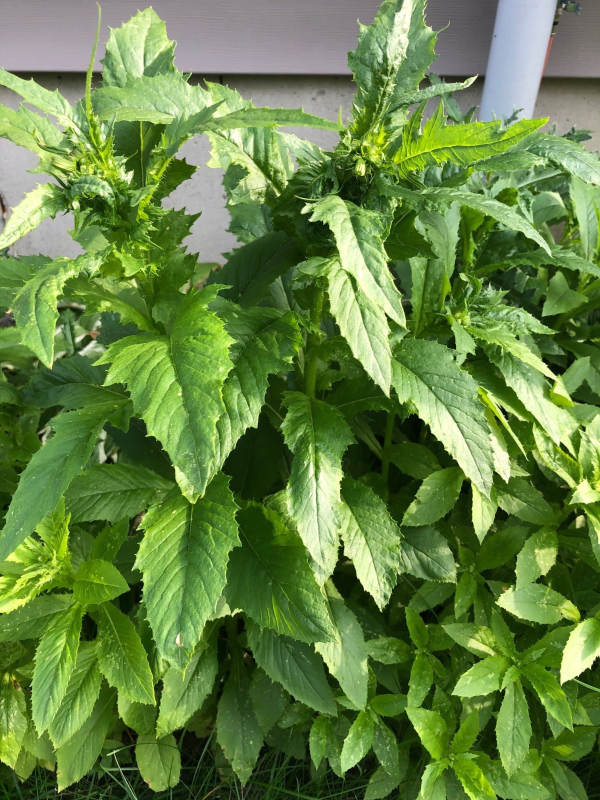 American burnweed - Erechtites hieraciifolius
American burnweed - Erechtites hieraciifolius
Asteraceae family
MI Status
Native
Life cycle
Annual
Leaves
Up to 8 inches long and a few inches wide. Leaves are shallow to deeply lobed with toothed edges that clasp the stem with no discernable petiole.
Stems
Round and unbranched with vertical ridges, smooth or with sparse spreading hairs.
Flowers and fruit
Green flower head is an inch long. Flowers never appear to open. At the end of the green sepals are short white to yellow disk flowers that only slightly emerge for pollination (no showy ray flowers). After pollination and seed development, tufts of white hair emerge, like dandelion, to carry the brown seeds with the wind.
Reproduction
Seeds