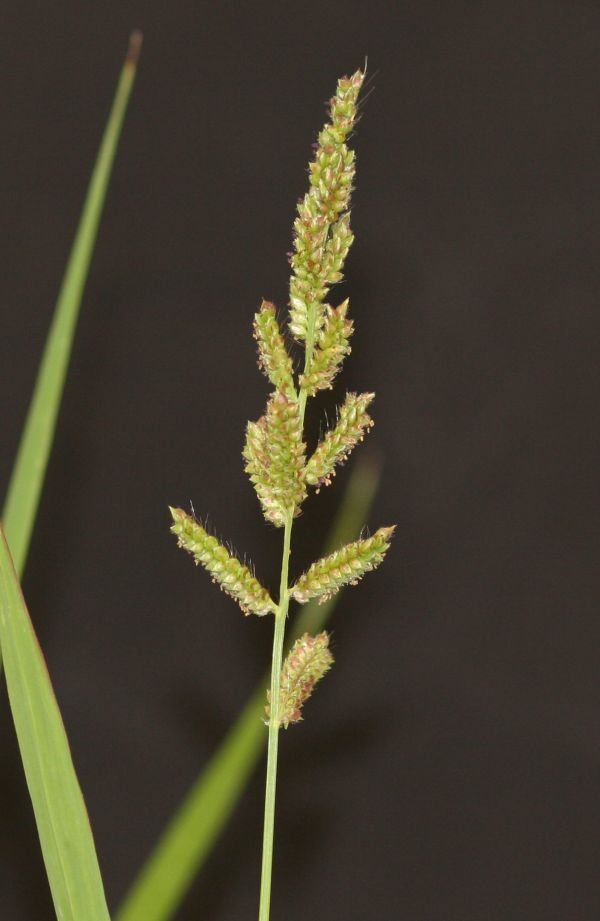 Barnyardgrass - Echinochloa crus-galli
Echinochloa crus-galli (L.) Beauv.
Poaceae (Grass family)
MI Status
Non-native
Life cycle
Erect summer annual.
Leaves
Hairless leaves, occasionally with a few hairs near the base, are rolled in the bud and up to 20 inches long. Leaves have a distinct midvein and are rough to the touch on both surfaces.
Ligule
Absent.
Stems
Erect, thick, hairless, up to 5-foot-tall stems are round to flattened in cross-section and are often bent, branched and purple-tinted at the base.
Flowers and fruit
The seedhead consists of several coarse, thick branches that occur in an upright to nodding terminal panicle. The green, purple to brown panicle yields tan to brown, shiny, oval seeds.
Reproduction
Seeds.