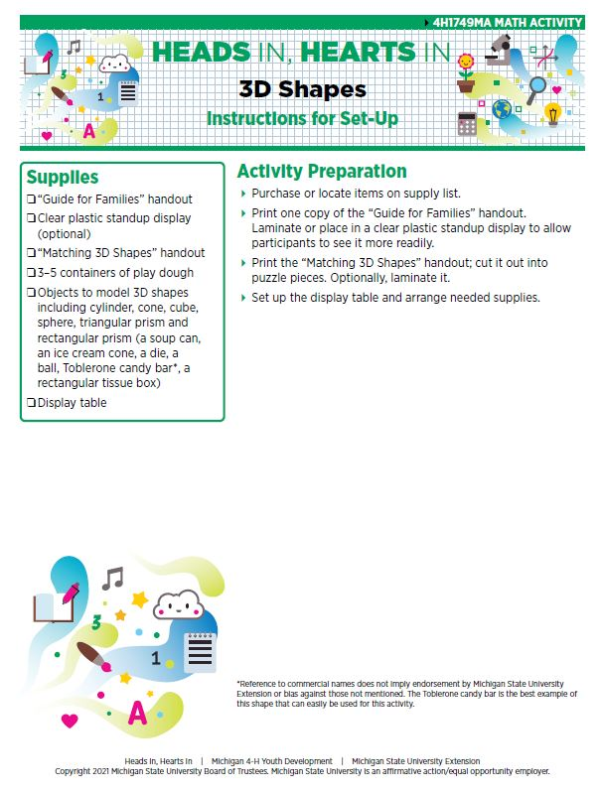 Heads In, Hearts In: 3D Shapes
DOWNLOAD
May 25, 2021 - Author: MSU Extension
What you need to know:
A drawing of a square on a piece of paper is two-dimensional or 2-D shape. It has 1) length and 2) height (two dimensions). It is flat. Three-dimensional or 3-D shapes have 1) length, 2) height and 3) width (three dimensions). They are solid shapes. A tissue box is a 3D shape.
What you will do and learn:
You will practice identifying and naming 3D shapes and then making models of those shapes using play dough.