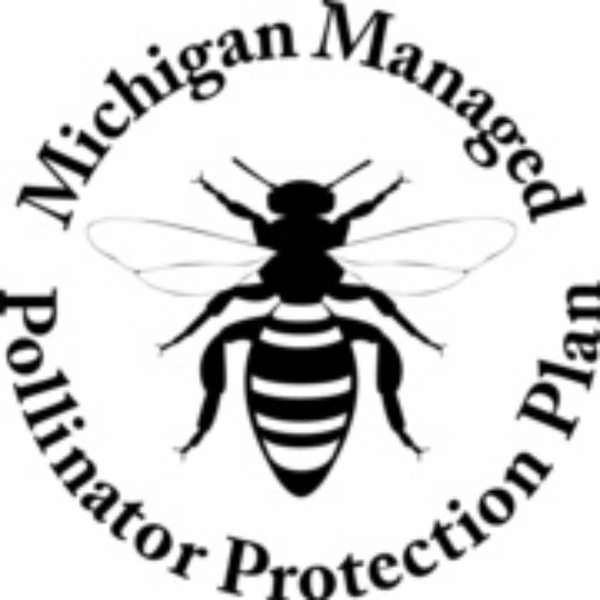 Michigan Managed Pollinator Protection Plan
March 2, 2021 - Author: Ana Heck & Meghan Milbrath
Last updated: December 2021
Michigan Managed Pollinator Protection Plan - Pollinator Stewardship Resources
The Michigan Managed Pollinator Protection Plan: Communication Strategies for Reducing Pesticide Risk for Managed Pollinators in Michigan discusses potential pesticide risks to managed pollinators in the state of Michigan and provides strategies to support pollinator health.
The Michigan Pollinator Protection Plan is led through Michigan Department of Agriculture and Rural Development (MDARD) and Michigan Pollinator Initiative. Visit MDARD's website and Michigan Pollinator Initiative's website for more information.
For growers:
Additional resources from Michigan State University:
For pesticide applicators:
To request a presentation about pollinators at a pesticide credit recertification credit clinic, please contact Ana Heck.
MPI wrote an appendix for the Michigan Private and Commercial Applicator Core Manual so that people preparing for pesticide applicator certification can learn about pollinators, pollinator health, and ways to reduce pesticide exposure.
MSU received funding to coordinate the National Managed Pollinator Protection Plans (MP3) Working Group. This work is supported by the USDA National Institute of Food and Agriculture, Crop Protection and Pest Management Program through the North Central IPM Center (2018-70006-28883).
For the public:
Additional resources from Michigan State University: