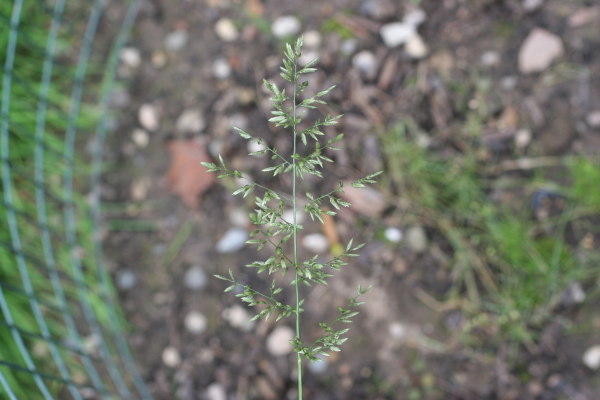 Stinkgrass – Eragrostis cilianensis
Eragrostis cilianensis (All.) Vign. ex Janchen
Poaceae (Grass family)
MI Status
Non-native
Life cycle
Erect to spreading summer annual.
Leaves
Leaves are usually hairless and up to 6 inches long with a tuft of long, soft hair at
the collar region. Tiny, warty glands on the leaf margins and sheath release an unpleasant odor.
Ligule
Hairy.
Stems
Erect to spreading, up to 2-foot-tall, slender stems are branched at the base. Stems have a ring of tiny glands just below the nodes, which release an unpleasant odor.
Flowers and fruit
The seedhead is a dense to open, tan, gray-green to purple, pyramid-shaped panicle. Flattened and oblong, spikelets contain up to 40 reddish orange to brown, egg-shaped seeds.
Reproduction
Seeds.