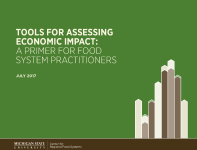 Tools for Assessing Economic Impact: A Primer for Food System Practitioners
July 11, 2017 - Author: Megan Phillips Goldenberg, Kathryn Colasanti
This guide summarizes tools that food systems practitioners can use to assess economic growth. It explores both standard commercial models and alternative, community-based approaches. Examples of studies that use each approach are included. The primer, which also contains definitions of applicable terms and several model studies, concludes with considerations for future studies.


This guide is authored by:
Tools for Assessing Economic Impact: A Primer for Food System Practitioners


A webinar on this topic was offered on September 19, 2017. Get more information about the webinar.

Support for this work comes from the W.K. Kellogg Foundation.
This resource complements the more extensive USDA Agricultural Marketing Service - The Economics of Local Food Systems: A Toolkit to Guide Community Discussions, Assessments and Choices, which was summarized in this webinar.
---
Related Topic Areas
Economic Impact Analysis of Local and Regional Food Systems, Michigan Local Food Council Network, Local Governments and Local Food Systems, Michigan Food Hub Learning and Innovation Network, Michigan Good Food Fund, Michigan Good Food Charter
---
Authors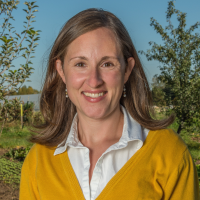 Kathryn Colasanti
517-353-0642
colokat@msu.edu
---
For more information visit: