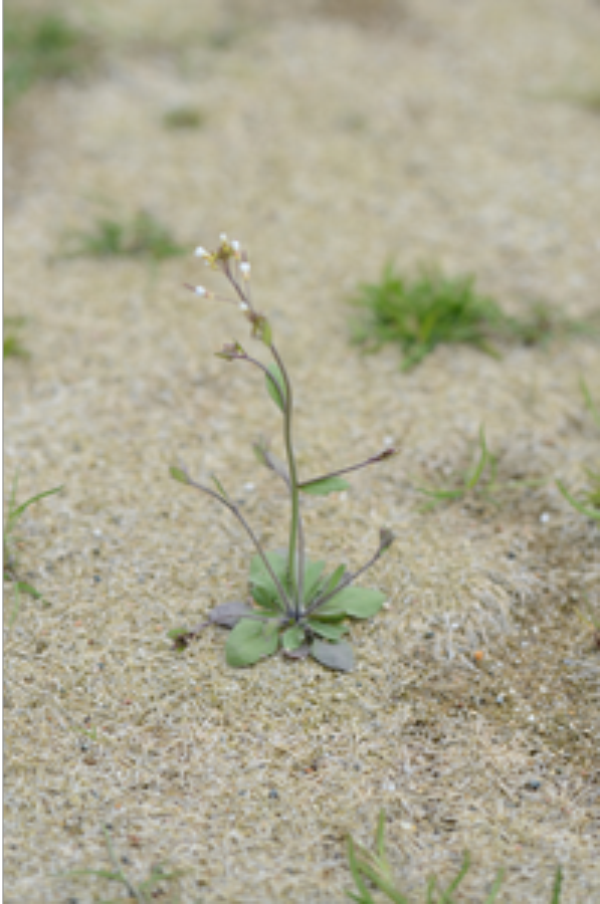 Whitlow grass - Draba verna L.
Draba verna L.
Brassicaceae family (Mustard family)
MI Status
Non-native
Life Cycle
Annual
Leaves
Leaves are arranged in a small rosette. They are oblong, hairy, and smooth along the edges. Leaves may have 1 or 2 teeth per side and are blunt to pointed at the tip.
Stems
Flowering stems are leafless and terminate in a small raceme of flowers. They are wiry, green to purplish, and unbranched. There can be single or multiple stems emerging from the rosette.
Flowers and fruit
Flowers consist of 4 white petals that are yellow at the base. They are cleft half or more in length and give the appearance of 8 petals. Flowers may be in clusters from 4 to 20. Fruit is flattened, oblong, and hairless. The seedpods taper to curved blunt tips. The seedpods may contain up to 40 golden brown seeds.
Reproduction
Seeds
More information and control options