Summer Camps
2023 MSU Tollgate Farm Summer Camp

FULL - All Summer Day Camps (6-12) waitlist-email hamil466@msu.edu
FULL - All Horse Camps (9-14) waitlist-email hamil466@msu.edu
OPENINGS - Winged Wonders (10-13)
OPENINGS - Outdoor Adventure (12-14)
OPENINGS - Stewards/Stewards In Training (13 -19)
Register for Farm Summer Camps
Register for Winged Wonders Camp
Register for Outdoor Adventure Camp
Steward and Steward-in-Training (SIT) Program
To be one of the first to hear about camp registration openings be sure to sign up for our monthly newsletter!
If applying for financial aid, please wait until you have received your financial aid notice, then contact Carmen Hamilton to finalize camp registration. hamil466@msu.edu.
CANCELLATION POLICY: If cancellation is needed, please be prompt. Cancellations from June 1 through 2 weeks prior to your first day of camp result in a $100 cancellation fee. No refunds 14 or fewer days from first day of your camp week. For all cancellations made prior to June 1st full refunds minus a $25 processing fee will be refunded.
---
A camp where every day is a new adventure!
Each week of camp features an exciting different theme and is filled with educational and fun activities that fit this theme. In addition to the unique weekly themed activities, a typical Tollgate farm camp day will include cooking nutritious snacks in Garden Kitchen, caring for farm animals, sowing and harvesting in the garden, engaging in a creative week-long STEM project, and investigating the natural world of field, forest and pond. Depending on the camp week, other activities include canoeing, fishing, and horseback riding.
At our camp, campers get a better idea of STEM concepts, the process of science, social and emotional skills, and leadership opportunities, all while having fun and making new friends. By allowing campers to "do, reflect, apply", young people are empowered to be in charge of their own learning, instilling a passion for self-directed, life-long exploration. All camps are farm-based and fun-filled.
Low child-to-adult ratios make camp weeks fill quickly, so register early.
If applying for financial aid, please wait until you have received your financial aid notice, then contact Carmen Hamilton to finalize camp registration. hamil466@msu.edu
---
Summer Camp Schedule

FULL June 26 - 30 Green Science Adventure ($375) Ages 6 - 12
Sustainability is key to keeping our farm, and our entire world, healthy for ourselves and the next generation! In addition to participating in daily life on the farm, campers will learn the science behind how we can continue and improve these practices. Activities include adventures such as a pond study, pollinator seed bombs, erosion bottle challenge, and even coming up with their own sustainable farms through a week-long STEAM project!
FULL June 26 - 30 Horse Camp 1: English Riding ($375) Ages 9 -14
Come and learn about the history and many styles of English Riding discipline, including jumping, Dressage, racing, Saddle seat, endurance riding and polo! Experience the horses up close and personal during grooming and saddling sessions and of course learning proper equitation of English riding. You do not need a horse to participate.

FULL July 10 - 15 Animal Camp ($375) Ages 6-12
It's all about animals this week! Tollgate is home to many animals, both in its forests and in its barns. Learn how we can work with animals and how some animals even work for us through activities such as our STEAM project, sheep to sweater, nest building, and a goat hike, as well as some visits from special guests!
OPENINGS July 10 - 14 Tollgate KBS Winged Wonders Traveling Camp ($425) Ages 10-13
Tollgate has banded together with Kellogg Biological Station in Hickory Corners, Michigan to offer this exploration of wild and domestic birds through interactive, hands-on science learning. Become an ornithologist and study birds and their amazing feats as we hike the fields and forests of MSU Tollgate Farm and Kellogg Bird Sanctuary. Meet at Tollgate for farm-based birding adventures Monday and Friday 9 a.m. - 4 p.m. As field scientists, travel by bus and camp out under the stars at KBS Tuesday through Thursday to interact with research scientists, meet raptors up close and personal, make new friends, and have lots of fun! Transportation and tents provided.

FULL July 17 - 21 Young Vets Camp ($375) Ages 6 - 12
Do you know any campers with a passion for caring for animals? This year, we will be adding an option for young vets to learn the basics of how to keep their furry friends healthy and how to intervene when necessary. Participants will gain hands-on experience with animals (even taking an animal's vitals!), learn from professional vets, and partake in other fun activities!
FULL July 17 - 21 Horse Camp 2: Western Riding ($375) Ages 9 - 14
Do you know what the horn is for on a western saddle? Want to learn to lasso? Let us teach you about the history of western riding and why cowboys wear chaps! Learn all about all the different contests that take place at a rodeo and western horse shows. Sessions will include horse care and management, and of course time in a saddle! You do not need a horse to participate.
FULL July 24 - 28 Earth Engineers Camp ($375) Ages 6 - 12
Campers will get to take a deeper look at how expertly the natural world builds and functions on its own, full of patterns and structures. They will then get to take this information and learn how to work with and be inspired by nature in their own engineering endeavors building beaver dams, solar ovens, and even their own hurricane-safe houses.
FULL July 24 - 28 Sprouts Farm Camp ($175) Ages 4 - 5
Tollgate welcomes its youngest campers to build their love for the natural world and discover all that it has to offer! This week of half-day camps offers opportunities for hands-on investigation, fresh foods, and meeting new friends! As sprouts, they will get to spend time doing animal chores, creating nature art, making fresh snacks, and exploring our forest. All campers must be toilet trained and ready for a fun week of new adventures on the farm.
FULL July 31 - August 4 Survival Camp ($375) Ages 6 - 12
Do you have what it takes? You definitely will after this week! Campers will gain skills in first aid, shelter building, and fire safety, while also learning how to take care of the space they are exploring so that it can exist for years to come. At the end of the week, campers will get to put their skills to the test during a day of "survival"!
OPENINGS July 31 - August 4 Outdoor Adventure Camp ($425) Ages 12 - 14
Take survival camp to a whole new level and challenge yourself with exciting wilderness skill-building experiences. Test your limits in the forest and fields of Tollgate as you develop a survival mindset. Try your hand at fire-building, wilderness first aid, outdoor cooking, shelter-building, climbing, and team-building trust initiatives. Travel by bus for an outdoor adventure on the river or high ropes. An optional Thursday overnight campout on the farm is included.
FULL August 7 - 11 Splish Splash Water Camp ($375) Ages 6 - 12
Water: we can't live without it! Come learn about the element that shapes our lives and the geographical world around us through exploring pond life, canoeing, water filtration, and boat building!
FULL August 7 - 11 Horse Camp 3: Equine Science ($375) Ages 9 - 14
Have you thought about what it would be like to own a horse? Horse care and management, including grooming, saddling, health and nutrition are just some of the amazing topics at horse camp! And, of course, you will be able to enjoy the horses up close and personal as you gain horse back riding skills during your equine adventures at MSU Tollgate Farm. You do not need a horse to participate. You do not need a horse to participate.
FULL August 14 - 18 Tollgate Chopped Challenge Food Camp ($375) Ages 6 - 12
Calling all budding chefs for the competition of the season! While learning about food in all of its stages, campers get to explore the science of composting, pollination, and how we can use ALL parts of our food sources (both plants and animals) sustainably. Throughout the week, each group will also have the STEAM challenge of creating their very own recipe incorporating seasonal crops from Tollgate to present to a panel of judges.


OPENINGS Steward and Steward in Training Leadership Program ($200) [Register Here!] Ages 13 - 19
The Steward and Steward-in-Training (SIT) Program is a progressive Tollgate youth development experience for teens ages 13-19 who are interested in gaining experience working with campers in agriculture and the natural sciences. Stewards-in-Training are 13-14 years of age, serve as role models for campers during activities, and commit to at least one full week of camp. Stewards are 15-19 years of age and serve as assistants to the educational leaders and mentors for both SITs and campers. Stewards must commit to at least two full weeks of camp. For more information on this program email koehle43@msu.edu.
---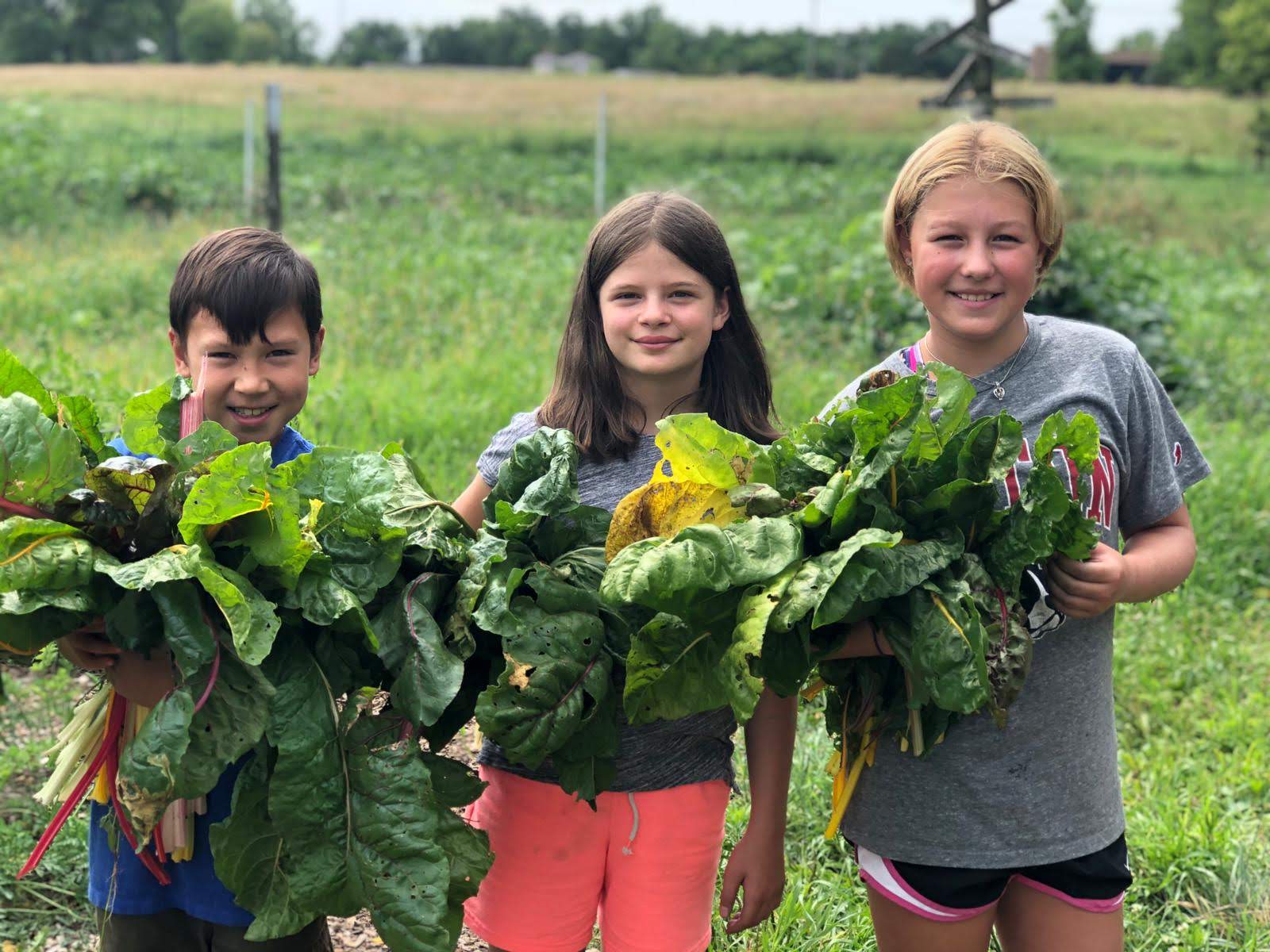 Tollgate strives to provide opportunities for youth and adults of all income levels and welcomes a broad cross-section of participants to experience farm-based experiential learning. The goal of the Tollgate financial aid process is to provide as many youth and adults as possible with the opportunity to enrich learning and broaden their experiences. Funding is limited and applications are reviewed based on the needs of the participants, potential impact on their learning, cost of the program, and potential for meaningful collaboration.
To learn more about how to apply for financial aid, visit the Tollgate financial aid webpage.
---