Summer Camps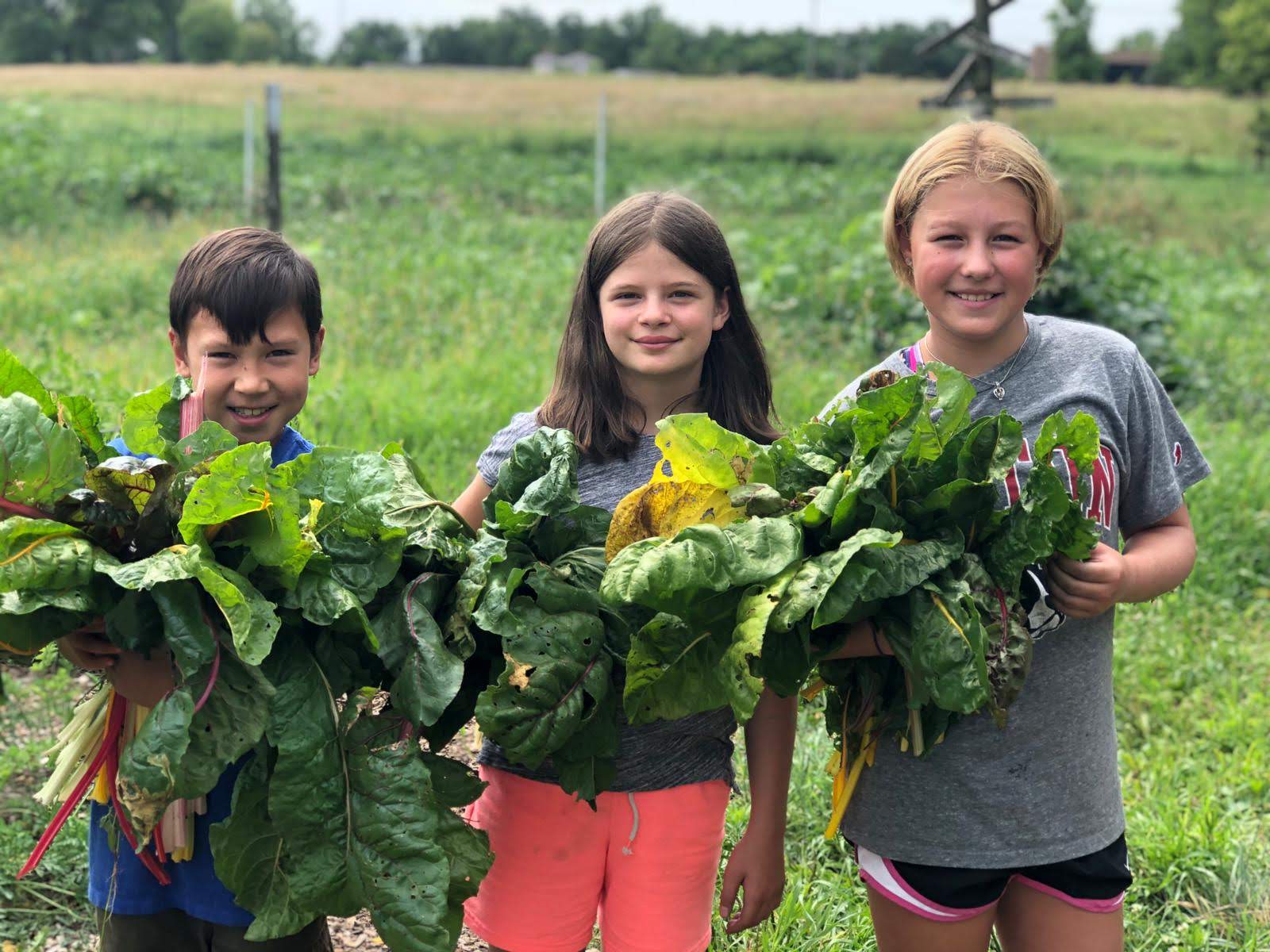 2022 MSU Tollgate Farm Summer Camp
Camp is filling up fast, be sure to register early to save your camper(s) a spot!
Camps with openings: Winged Wonders (10-13)
Camps with waitlists available: Horse Camp 2: English Riding, Horse Camp 1: Equine Science, Horse Camp 3: Western Riding, Outdoor Adventure Camp, and Vet Science Camp (12-14)
If the camp you are interested is FULL, email mundsara@msu.edu with the following information:
Name of the camp(s) you are interested in, camper name, age, and grade, and a phone number to reach you.
---
A camp where everyday is a new adventure!
Each week of camp features an exciting different theme and is filled with educational and fun activities that fit this theme. In addition to the unique weekly themed activities, a typical Tollgate farm camp day will include cooking nutritious snacks in Garden Kitchen, caring for farm animals, sowing and harvesting in the garden, engaging in a creative week-long STEM project, and investigating the natural world of field, forest and pond. Depending on the camp week, other activities include canoeing, fishing, and horseback riding.
At our camp, campers get a better idea of STEM concepts, the process of science, social and emotional skills, and leadership opportunities, all while having fun and making new friends. By allowing campers to "do, reflect, apply", young people are empowered to be in charge of their own learning, instilling a passion for self-directed, life-long exploration. All camps are farm-based and fun-filled.
Low child-to-adult ratios make camp weeks fill quickly, so register early.
---
As always, the health and safety of our community and staying true to our mission are our highest priority. We will continue to update our website as we learn more and have a clearer vision of what 2022 summer programs will look like for us. Below you can see our most recent update for what summer programs will look like this year.
COVID-19 Update (updated March 2022 ): As always, our top priority during the pandemic is to protect the health and safety of our staff, guests, and community. We, as MSU Extension, recognize the important role that summer camp has on the lives of children-- including supporting their social, emotional, and physical development. However, we also understand the importance of taking action to lower the risk of COVID-19 spread.
At this time MSU is no longer requiring mask wearing while outdoors or indoors.
We are planning for an in-person programs for 2022, however, we continue to monitor the evolution of the pandemic and how this might impact the event. We will decide as to whether it is necessary to postpone or change the format of the event prior to the start date. This decision will be based on the status of the COVID-19 pandemic and the recommendations/guidelines from MSU, the State of Michigan, the Centers for Disease Control and Prevention and local Health Department guidance. You will be contacted regarding any changes or updates through the email you use to register.
What can families expect at MSU Tollgate Farm Summer Camp
Camp will take place 80% outdoors
Garden Kitchen will take place
Aftercare will be offered this year
Increased sanitization measures will be made
Campers will still..
Participate in themed, hands-on, place-based activities
Work in the gardens and with the animals
Work on a weeklong STEAM project
Get sweaty and dirty while exploring and learning
Have an absolute BLAST!
---
Summer Camp Schedule

FULL: June 27 - July 1 Green Science Adventure Farm Camp ($375)
Ages 6 - 12
Have you ever wondered what it would be like to spend a week on the farm? Our flagship farm camp offers a great taste of farm life. Campers gain a deeper sense of environmental stewardship as they spend their days feeding critters in the barnyard, tracking animals in the forest, playing cooperative games, designing and building STEM projects, and preparing garden fresh snacks they help grow.


FULL: July 11 - 15 Wild Animal Camp ($375)
Ages 6 - 12
Investigate animal behavior and how animals in the MSU Tollgate Forest, fields, and pond play an important role in their ecosystems. In addition to daily farm chores, our adventures take us beyond the barnyard to discover the diverse habitats of wildlife and the creatures who live within. Discoveries, collaboration, and play ae in store for this fun-filled animal focused week!


July 11 - 15 Tollgate KBS Winged Wonders Traveling Camp ($400)
Ages 10-13
Tollgate has banded together with Kellogg Biological Station in Hickory Corners, Michigan to offer this exploration of wild and domestic birds through interactive, hands-on science learning. Become an ornithologist and study birds and their amazing feats as we hike the fields and forests of MSU Tollgate Farm and Kellogg Bird Sanctuary. Meet at Tollgate for farm-based birding adventures Monday and Friday 9 a.m. - 4 p.m. As field scientists, travel by bus and camp out under the stars at KBS Tuesday through Thursday to interact with research scientists, meet raptors up close and personal, make new friends, and have lots of fun! Transportation and tents provided.


FULL: July 18 - 22 Earth Explorers Camp ($375)
Ages 6 - 12
During this week of camp we will use our curiosity and imagination to explore nature and the world around us. From studying the soil composition in the forest to the water quality of the pond the campers will learn the importance of environmental diversity and the inter-connectivity of humans and nature. Throughout the week campers will be immersed in interactive and environmentally focused activities that promote sustainability, including a week-long STEAM project turning 'trash' into a new invention.


FULL: July 18 - 22 Sprouts Farm Camp ($175)
Ages 4 - 5
Calling all 4 & 5 year old's! Come visit MSU Tollgate farm for three hours each day for a week of farm fun! You'll get to meet animals, learn about where food comes from and dip your toes in the pond. This camp is a great introduction to camp where our young campers will gain important social skills while they enjoy the excitement of being on a working farm. All campers must be toilet trained and ready for a fun week of new adventures on the farm.
FULL: July 25 - 29 Nature's Engineers Camp ($375)
Ages 6 - 12
Calling all nature engineers! Professions such as architects, engineers, and scientists often look to nature to inspire and answer questions. Organisms all around us are using engineering principles to build structures and/or modify the environment for their benefit. During this week of camp we will investigate various nature engineers on our property and become one ourselves through participation in various outdoor packed activities and our week long STEAM project.


FULL: July 25 -29 Horse Camp 1: Equine Science ($375)
Ages 9 - 14
Have you thought about what it would be like to own a horse? Horse care and management, including grooming, saddling, health and nutrition are just some of the amazing topics at horse camp! And, of course, you will be able to enjoy the horses up close and personal as you gain horse back riding skills during your equine adventures at MSU Tollgate Farm. You do not need a horse to participate. You do not need a horse to participate.


FULL: August 1 - 5 Farm Animal Camp ($375)
Ages 6 -12
Animals play many important roles on the farm; they provide food, clothing, hard work, and companionship. Explore animal science as you interact with our horses, sheep, chickens, rabbits, and goats. Spend the week learning about farm animal behavior and how to interact with and care for animals in the MSU Tollgate barns and pastures.


FULL: August 1 -5 MSU Tollgate Vet Science Camp ($400)
Ages 12 - 14
Explore the Tollgate barns and pastures as you investigate the worlds of veterinary science and animal medicine. Collaborate in teams as you participate in various hands-on learning adventures related to the world of farm and domesticated animals. Take a bus trip to the animal barns on campus to explore livestock care. Gain animal handling experience, learn about veterinary tools & technology, practice physical exams, and take the opportunity to explore various animals and animal care with visiting vets and animal care specialists.


FULL: August 8 - 12 Splish Splash Water Camp ($375)
Ages 6 - 12
Dive into the world of the pond to investigate the animals, bugs, and plants that call it home. This week is perfect for the camper who is interested in fishing, canoeing, and pond dipping for macroinvertebrates. Learn about water conservation and water ecology. What happens to the rain that falls on MSU Tollgate Farm? How do the plants and animals impact our water? We will close our week with a full day of outdoor water inspired games!

FULL: August 8 - 12 Horse Camp 2: English Riding ($375)
Ages 9 -14
Come and learn about the history and many styles of English Riding discipline, including jumping, Dressage, racing, Saddle seat, endurance riding and polo! Experience the horses up close and personal during grooming and saddling sessions and of course learning proper equitation of English riding. You do not need a horse to participate.

FULL: August 15-19 Survival Camp ($375)
Ages 6 - 12
Let your child's adventurous spirits run free as they learn about the natural environment and the important tools of survival during this week of summer camp. Survival Camp is the perfect camp for those who want to get down and dirty and put their survival skills to the test. This camp week will be filled with exciting skill building experiences like fire building, forest exploration and navigational tools, and a week-long STEM project focusing on shelter building.

FULL: August 15-19 Outdoor Adventure Camp ($400)
Ages 12 - 14
Take survival camp to a whole new level and challenge yourself with exciting wilderness skill-building experiences. Test your limits in the forest and fields of Tollgate as you develop a survival mindset. Try your hand at fire-building, wilderness first aid, outdoor cooking, shelter-building, climbing, and team-building trust initiatives. Travel by bus for an outdoor adventure on the river or high ropes. An optional Thursday overnight campout on the farm is included.

FULL: August 22 -26 Tollgate Chopped Challenge Food Camp ($375)
Ages 6 - 12
Calling all foodies! Participate alongside other young cooks in Tollgate's junior top chef food challenge. Our week will include digging into the concept of farm to table, caring for the animals, and exploring the surrounding field, forest, and pond. We will grow, harvest, and cook with MSU Tollgate farmers as we build our sense of food community and complete our week long Top Chef Food Challenge.


FULL: August 22 - 26 Horse Camp 3: Western Riding ($375)
Ages 9 - 14
Do you know what the horn is for on a western saddle? Want to learn to lasso? Let us teach you about the history of western riding and why cowboys wear chaps! Learn all about all the different contests that take place at a rodeo and western horse shows. Sessions will include horse care and management, and of course time in a saddle! You do not need a horse to participate.
Steward and Steward in Training Leadership Program ($180)
Ages 13 - 19
The Steward and Steward-in-Training (SIT) Program is a progressive Tollgate youth development experience for teens ages 13-19 who are interested in gaining experience working with campers in agriculture and the natural sciences. Stewards-in-Training are 13-14 years of age, serve as role models for campers during activities, and commit to at least one full week of camp. Stewards are 15-19 years of age and serve as assistants to the educational leaders and mentors for both SITs and campers. Stewards must commit to at least two full weeks of camp. For more information on this program email koehle43@msu.edu.
---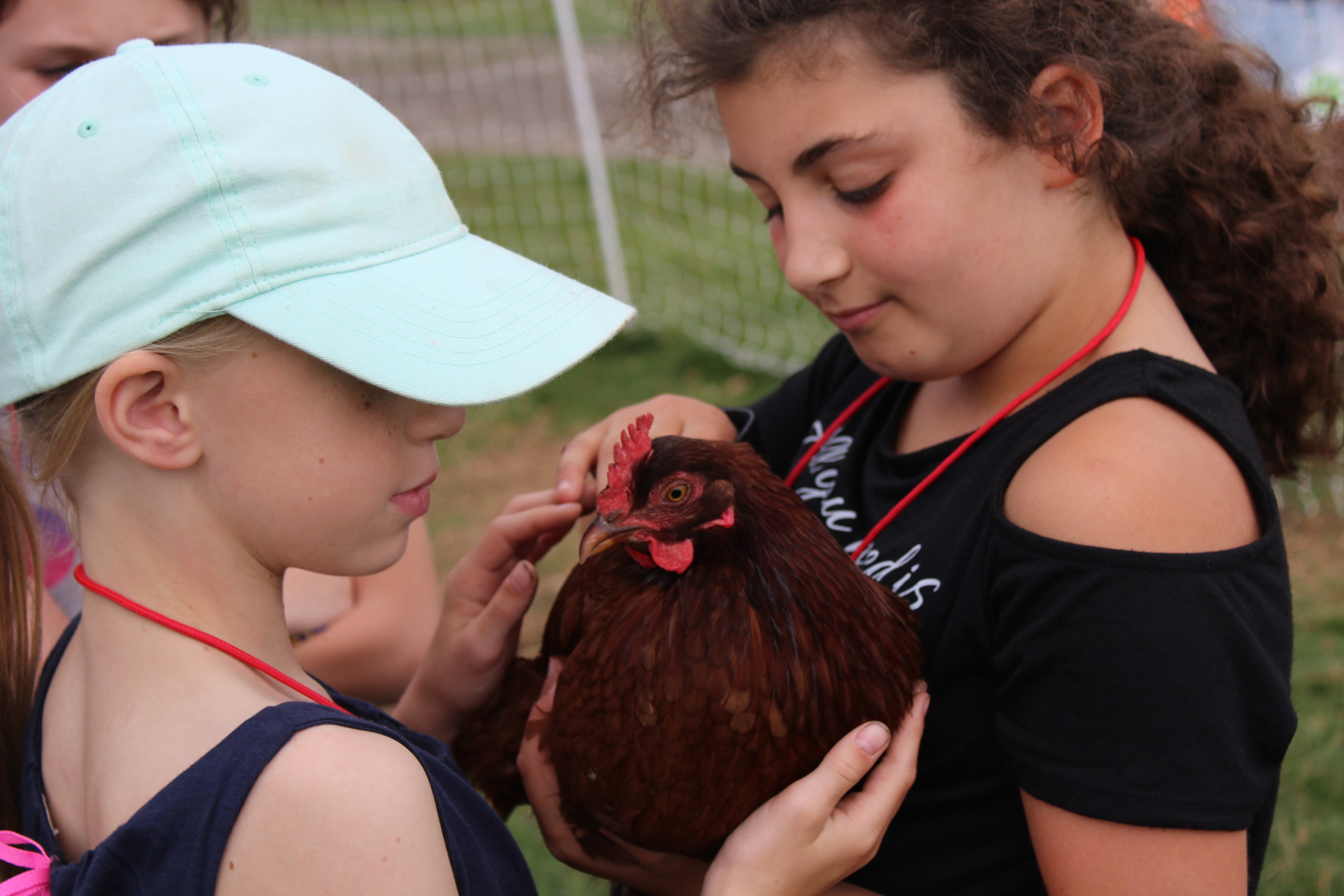 Tollgate strives to provide opportunities for youth and adults of all income levels and welcomes a broad cross-section of participants to experience farm-based experiential learning. The goal of the Tollgate financial aid process is to provide as many youth and adults as possible with the opportunity to enrich learning and broaden their experiences. Funding is limited and applications are reviewed based on the needs of the participants, potential impact on their learning, cost of the program, and potential for meaningful collaboration.
To learn more about how to apply for financial aid, visit the Tollgate financial aid webpage.
CANCELLATION POLICY: If cancellation is needed, please be prompt. Cancellations from June 1 through 2 weeks prior to your first day of camp result in a $100 cancellation fee. No refunds 14 or fewer days from first day of your camp week. For all cancellations made prior to June 1st full refunds minus a $25 processing fee will be given.
---
COVID-19 Update and Questions.
All campers, volunteers, and staff will be required to follow policies and guidelines recommended by the CDC and MSU Extension to reduce the spread of COVID-19. We are confident in our knowledge and ability on how to best keep campers and staff safe, with wearing masks, cleaning and disinfecting shared spaces and equipment, social distancing, and COVID-19 screenings.
What are you doing to keep campers safe?
In short, we will be..
Social distancing
Wearing masks indoors and where social distancing is difficult
Screening campers for symptoms/exposure
Grouping in cohorts
80% outdoors
Increased sanitization measures of equipment and spaces
Handwashing stations

Will masks be required?
No. Current best-practice guidelines from the CDC and MSU do not require a mask during outdoor or indoor events. Although mask wearing will not be enforced, we welcome any camper who feels more comfortable wearing a mask to wear one.
What if my child becomes sick at camp?
Our main priority is to keep all our staff, campers and volunteers safe and healthy and keep COVID-19 out of out camp. It is our responsibility to handle potential COVID cases swiftly and aggressively. During the camp day staff and volunteers will monitor campers for potential COVID symptoms. If a camper is experiencing COVID symptoms, they will be immediately quarantined and the parent/guardian will be contacted to immediately to pick up their camper.
Campers who were sent home due to COVID-19 symptoms will not be allowed to return to camp until they provide camp staff with a doctor's note with an alternate diagnosis or they provide a negative COVID-19 test.
The camp director will communicate with parents and guardians of those exposed to another camper with symptoms so that they are aware and can continue to monitor their child.