Tollgate Stewards Sustainability Leadership Institute

MSU Tollgate Farm youth programs remain focused on sustainability and empowering youth to make a positive difference in their communities through place-based learning opportunities. We look forward to offering the Stewards Sustainability Leadership Institute in June 2022.
So, what is this sustainability thing really all about? How do you as a young leader create positive sustainability outcomes? What does it mean to be a good steward at home, at school, in your communities? How can environmental stewardship be a part of the farm? How do all careers and fields of study encompass sustainability?
Learning about sustainability means "creating, integrating, and harnessing new knowledge to protect and improve social and natural systems and their interactions" (Teton Science Schools). Join us for this leadership experience as we explore answers to these questions while you expand your ability to make a positive difference in the environment. This youth-directed challenging leadership summit is for teens ages 13-19 who love adventure and includes a systems-thinking approach, a mentorship model, leadership roles at camp, an outdoor wilderness team-building experience, campus visits, a capstone sustainability action project, and a certificate of completion.
REGISTRATION COMING SOON.
Important 2021/2022 DATES FOR SSLI PARTICIPANTS

Fall 2021 - SSLI monthly meetings and subcommittee meetings
February - May - Monthly virtual or in person research sessions
June 19-25 - Mandatory Stewards Sustainability Leadership Institute
June 24-25 - Mandatory Stewards and Stewards-in-Training Camp Orientation and Training
Summer 2022 - SSLI Candidates serve as Lead Stewards for 1-2 weeks of summer camp
Thursday, July 28 – 4:30 - 9:00 p.m. Stewards Midsummer Evening Training
Friday, August 26 - 4:30 - 9:00 p.m. – Camp Closing Celebration
Tollgate SSLI spaces are limited, so register early. Participants under 18 need parental consent to participate in this program. If registration is full, please email koehle43@msu.edu to be added to the wait list.
The Stewards Sustainability Leadership Institute is the advanced level of the progressive Tollgate Teen Leadership Program. Stewards Sustainability Leadership Institute, $400/per participant. Financial aid process is available. See below.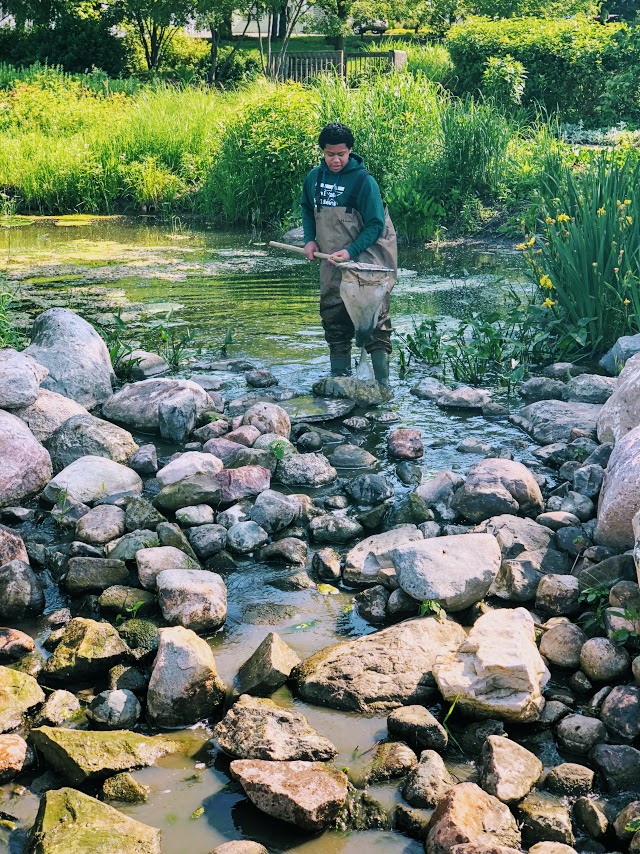 For questions or to find out more about being a part of SSLI, contact Ellen Koehler at koehle43@msu.edu.
Tollgate welcomes all and strives to provide opportunities for youth and adults of all income levels to experience farm-based experiential learning. The goal of the financial aid committee is to provide youth and adults with the opportunity to enrich learning and broaden their experiences. Assistance is determined based on need and SSLI applicants can learn more or apply HERE.
COVID-19 Update (updated Nov 2021): As always, our top priority during the pandemic is to protect the health and safety of our staff, guests, and community. We, as MSU Extension, recognize the important role that our teen leadership programs have on the lives of youth -- including supporting their social, emotional, and physical development. However, we also understand the importance of taking action to lower the risk of COVID-19 spread.
At this time MSU is requiring everyone, regardless of vaccination status, to wear a mask while indoors. Additionally, we are planning for in-person programs in 2022. We will continue to monitor the impact of the pandemic on programs, and decisions will be based on the status of the COVID-19 pandemic, recommendations/guidelines from MSU, the State of Michigan, the Centers for Disease Control and Prevention and local Health Department guidance. You will be contacted regarding any changes or updates through the email you use to register.
For questions about SSLI, contact Ellen Koehler at koehle43@msu.edu.