Artisan Food Processors See Food Safety Inspectors as Resources
Many start-up entrepreneurs feel that food safety regulations require unreasonable investments and that inspectors do not understand the realities of small business.
January 2, 2013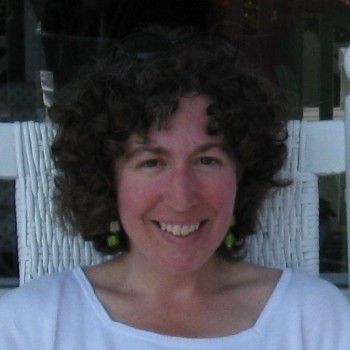 By Jenifer Buckley, PhD Candidate and University Distinguished Fellow, Michigan State University
Conventional wisdom has it that regulations make things difficult for small- and medium-scale food businesses. Many start-up entrepreneurs feel that food safety regulations require unreasonable investments and that inspectors do not understand the realities of small business.
How, then, can we improve the regulatory process for small- and medium-scale food businesses? In particular, given growing interest in artisan foods, how can regulations better accommodate artisan food processors?
Jenifer Buckley's Michigan State University research has been tackling this issue through interviews with established artisan processors and Michigan Department of Agriculture and Rural Development (MDARD) Food and Dairy inspectors, and field observations of processing operations and inspections.
The results have been encouraging. Many of these artisan processors indicate that, in fact, inspectors play an important consultant role, one that involves spending a considerable amount of time discussing production and management issues in addition to regulatory compliance. Amid shrinking governmental budgets and increasing demands on inspectors' time, this highlights a need to further develop other technical assistance resources for small processors in Michigan. Participants suggest, for example, networks to help processors locate used equipment, purchase supplies in bulk quantities, and develop stronger connections with each other and with regulators.
The research has focused on several overall questions: What experiences have inspectors and established artisan processors had with each other? What makes the regulatory process succeed for both parties? What training is needed? What regulations would artisans like to see changed?
Initial expectations were that artisans would emphasize the cost, impracticality or mere inconvenience of specific regulatory requirements. And indeed, artisans indicate that some requirements are burdensome and that regulators can be difficult to communicate or work with.
More often, however, processors describe their inspectors as resources. Inspectors have helped identify artisan production strategies that meet regulatory requirements. As one cheesemaker put it, "Every wild hair [idea] I've brought to [my inspector], she's said, 'Okay, let me see.'" For their part, many MDARD inspectors enjoy the educational and advisory aspects of their jobs and are proud to see smaller businesses succeed.
Key to this dynamic is the establishment of an open and mutually respectful relationship—"seeing each other as human." It takes time to cultivate this relationship, but participants indicate that a teamwork approach helps artisans and inspectors resolve disagreements about compliance. They are less likely to allow disagreements to escalate.
Asked what advice they have for other processors, artisans reply:
· Inform yourself about regulations and plan far ahead.
· Be persistent about what you want to do, but seek collaboration with inspectors when identifying solutions to difficulties.
· Don't adopt an antagonistic attitude or think you "have nothing more to learn" about food safety or, for that matter, about your own operation.
· Recognize and respect inspectors' authority and expertise, regardless of what your views on regulations may be.
· Ask questions, and listen. "Listen, listen, listen."
· Make judicious choices when challenging inspector decisions. "Go along with the little stuff. That way, when the inspector asks for the big stuff, it's easier to make it into smaller steps."
· "Make friends with your inspector." Don't see inspectors as enemies who are "out to get" you.

Suggestions for inspectors and other regulatory staff will be presented at an MDARD meeting this spring.
More information about the study is at https://www.msu.edu/~jbuckley/research/. Buckley will also present sessions at the Northern Michigan Small Farms Conference in Grayling on Saturday, January 26 (http://smallfarmconference.com/), and during MSU Agriculture and Natural Resources Week in East Lansing on Monday, March 4 (http://anrweek.canr.msu.edu/anrweek/program_schedule).