Good Food Life: Jan Wilford
MAEAP Manager, Michigan Department of Agriculture and Rural Development, Lansing, MI
June 10, 2014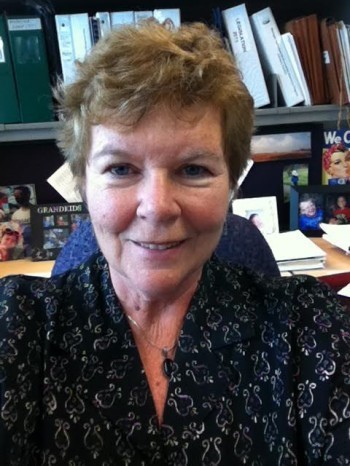 What is your role with Michigan Agriculture Environmental Assistance Program (MAEAP)?
JW: I am the program manager at MDARD for MAEAP. I work collaboratively with over 50 MAEAP partners to help promote MAEAP within their groups, oversee technical assistance grants to conservation districts, supervise MAEAP inspectors and work with the MAEAP Advisory Council to support committees and work groups in annual issue discussions, standards review and program implementation.
How does MAEAP work toward the goals of the Good Food Charter?
JW: MAEAP supports Priority 14: Support Michigan-grown, sustainably produced products. MAEAP provides verification for agricultural growers who voluntarily complete educational requirements, implement a conservation plan and pass an on-site evaluation, demonstrating producers' use of environmentally sustainable growing methods.
What do you find most exciting or inspiring about what you're doing?
JW: I am inspired by the ongoing efforts of Michigan's farmers to demonstrate their commitment to sound pollution prevention strategies on their farms. MAEAP farms must reach a high environmental standard while they strive to grow good quality food in a way that can keep their business profitable. Be sure to congratulate farmers when you see their MAEAP signs!
What opportunities do you see for moving toward the goals of the Michigan Good Food Charter and where do you see those leading in the next five to ten years?
JW: Food grown in a manner that is environmentally sustainable is a core part of the charter's goals. MAEAP's current goal is to reach 5000 by the end of 2015.Currently, verifications number over 2000. As Michigan farmers who farm on various scales and with the multitude of commodities produced in Michigan learn more about MAEAP, farming practices that are core to the Charter will be even more visible and recognized.
What is one thing you've learned through your experience that you'd like to share with others?
JW: MAEAP partners are as diverse as Michigan crops and farm size. MAEAP promotes a platform where all can work together, producing Michigan products while protecting our great natural resources.