Dan Wyrembelski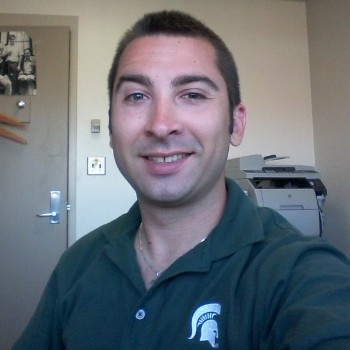 hrtit@msu.edu
Telephone: 517-353-0372

Department of Horticulture
Information Technology Professional
---
Location:
1066 Bogue St, Room A312
East Lansing, MI 48824
Dan is an Information Technology Professional with a bachelor's degree in Electrical Engineering from Michigan State University. He supports the Horticulture faculty, staff and students in all technological endeavors including, but not limited to the following areas: computer hardware and software; smart phones; database management; website design and maintenance; and server administration. In his spare time, he enjoys golf and motorcycling.